Elan Dealer Meeting 2019 and 70th anniversary!
26.07.2019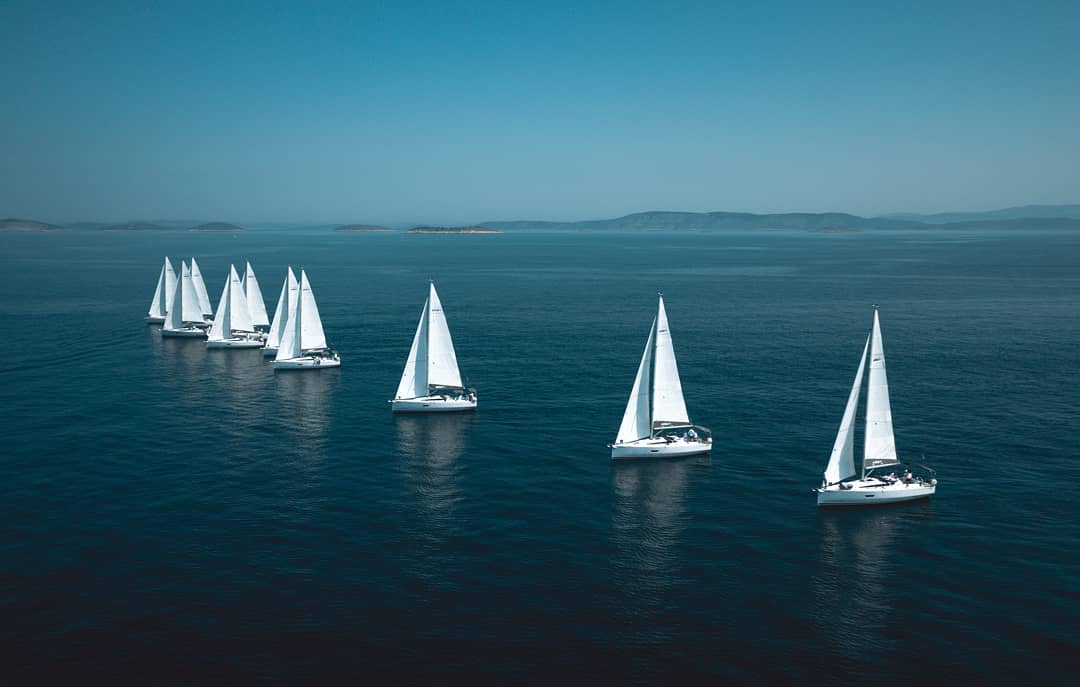 Ten Elan yachts, unlimited experiences.
Heads turned, when ten Elan E4 yachts zoomed past Primošten and Pirovac, idyllic coastal towns in Croatia. The yachts, crewed by Elan representatives from all around the world, were on their way to the start of the first Elan Dealer Regatta, organised as part of the 2019 Elan Dealer Meeting. The regatta was just one of many fun and constructive activities, but everyone agrees it was one of the most memorable. We would like to thank all of our partners, who attended the unforgettable Elan Dealer meeting 2019 and 70th anniversary celebrations!