Why
Elan E5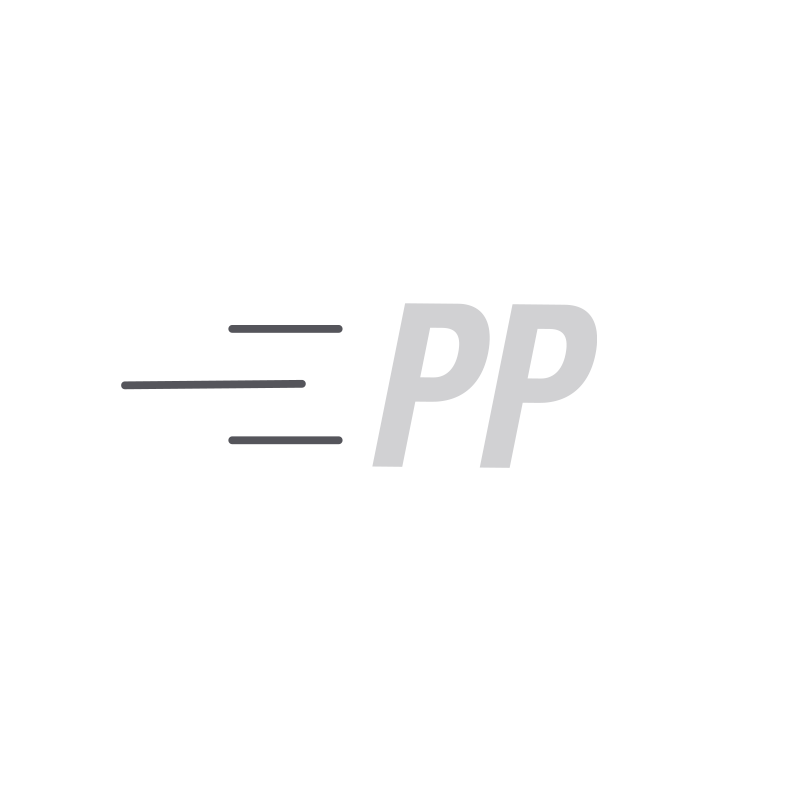 PERFORMANCE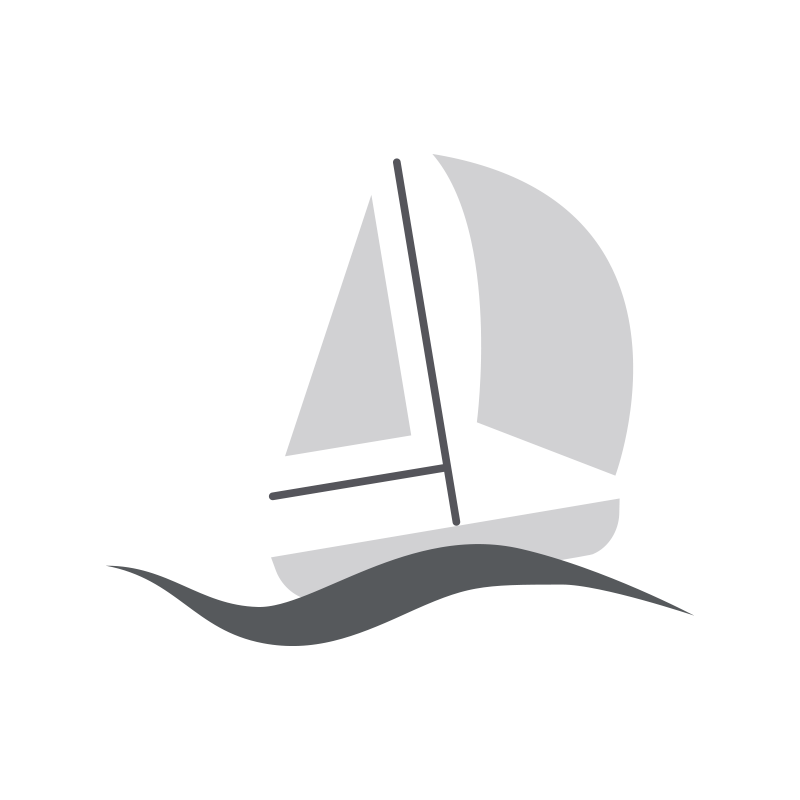 PLANING POTENTIAL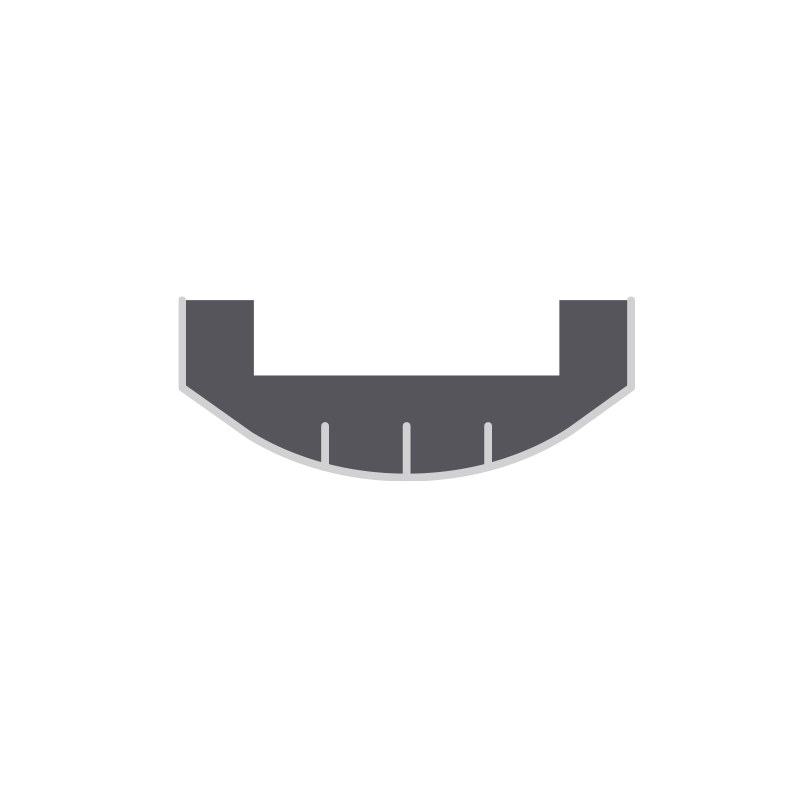 Composite bulkheads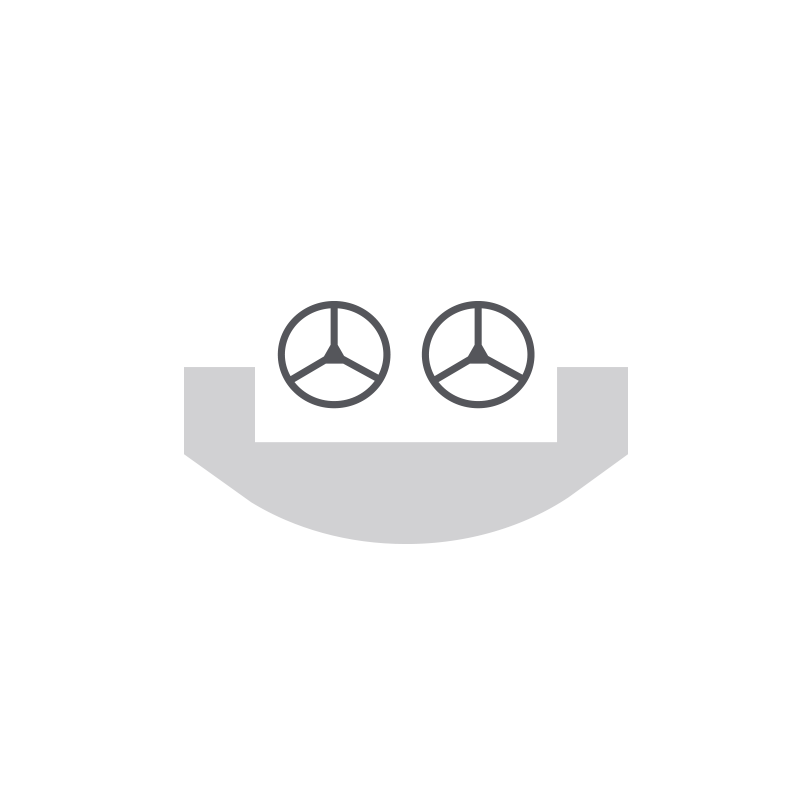 TWIN HELM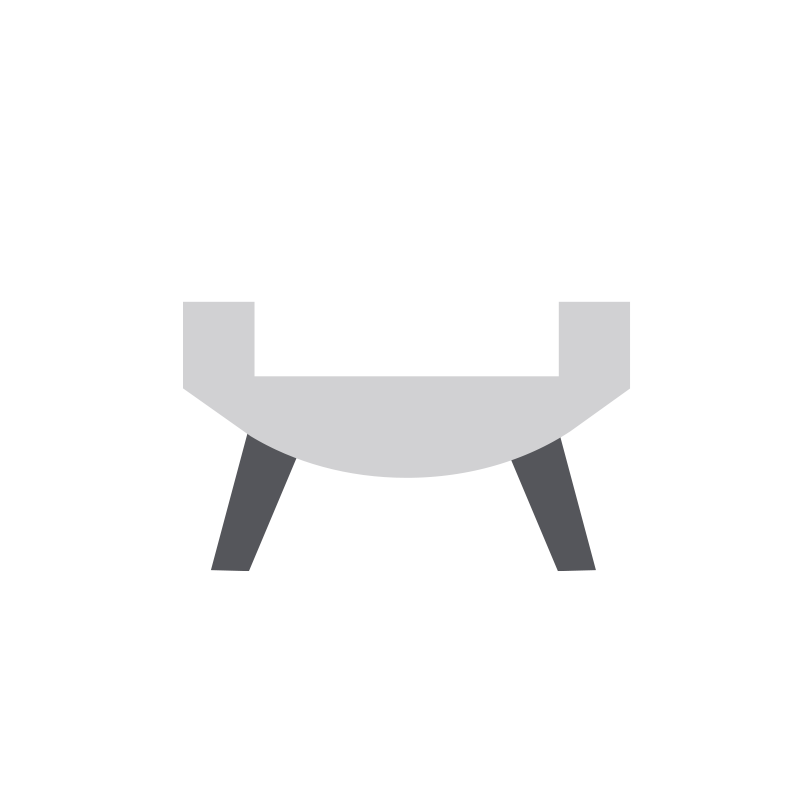 TWIN RUDDERS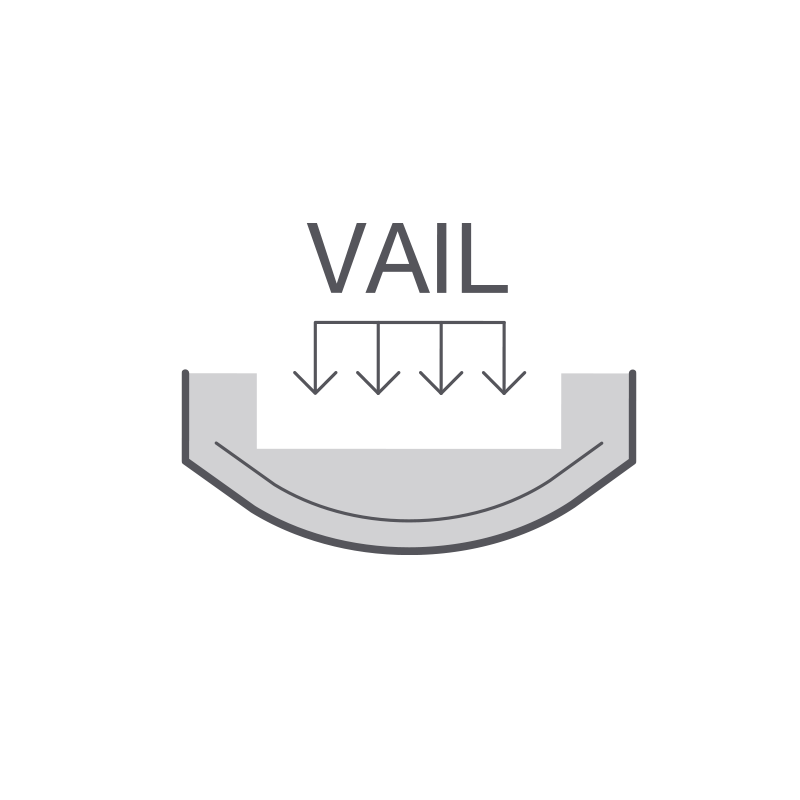 VAIL HULL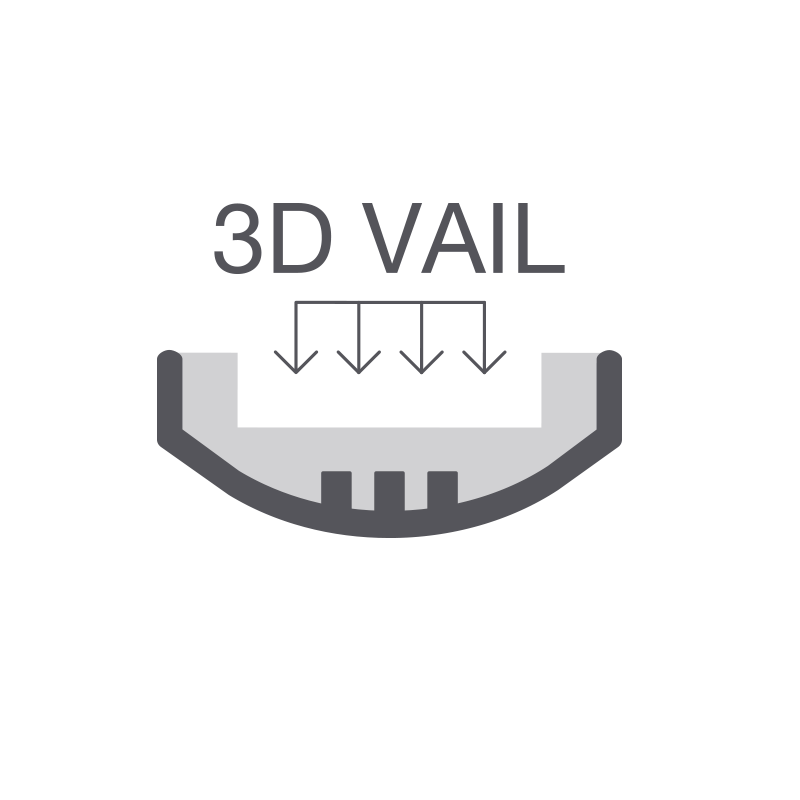 3D VAIL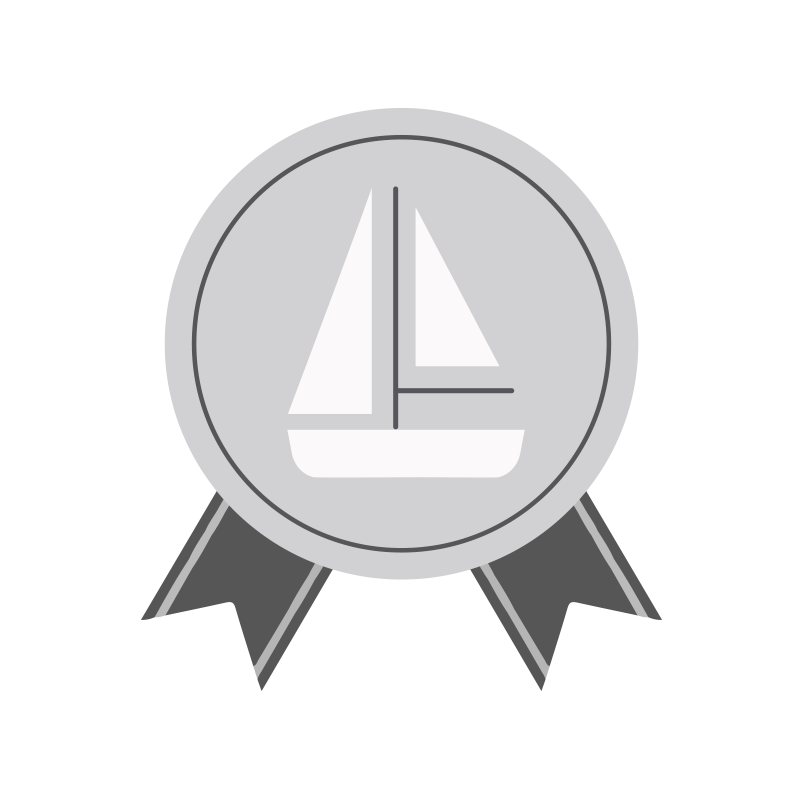 Quality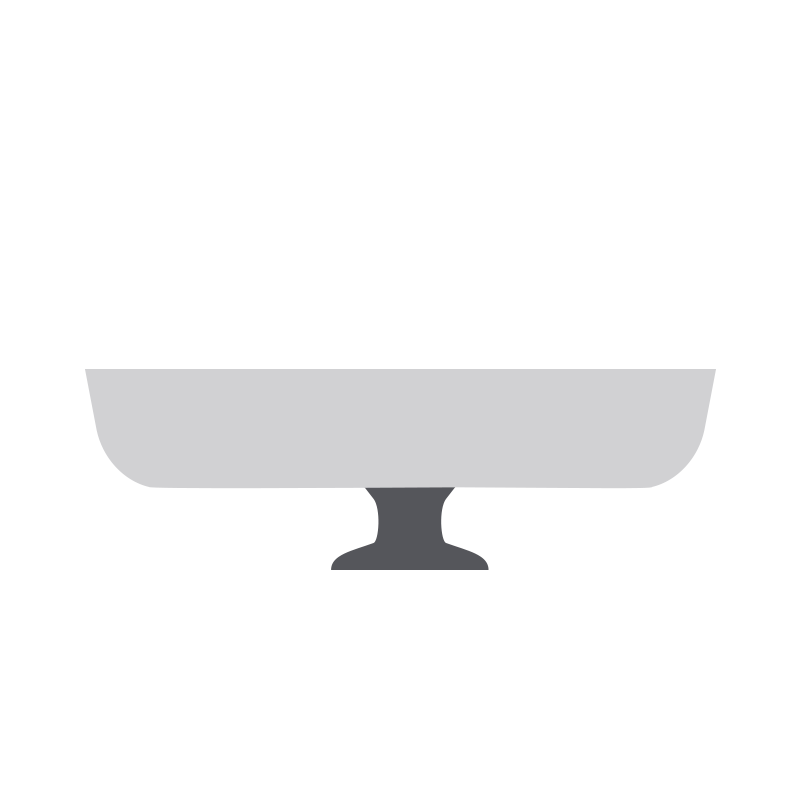 T-SHAPED KEEL
PERFORMANCE
Lightness, sports equipment and a myriad of trimming options, these yachts are designed not only to be enjoyed by a cruising family, but also to be sailed fast by an ambitious crew. Join a regatta or two and be among the first around the buoy.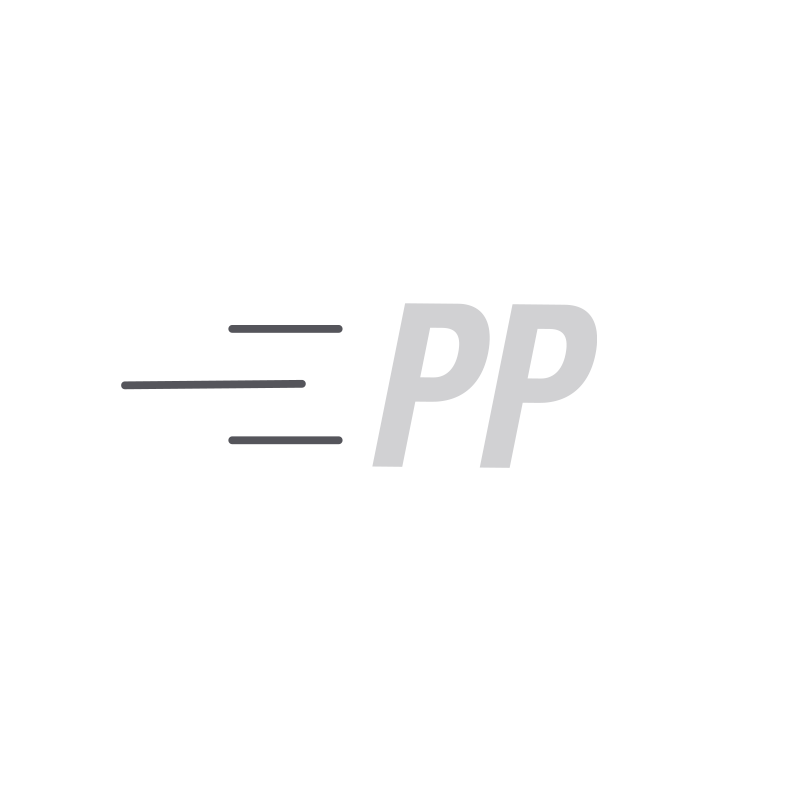 PLANING POTENTIAL
This yacht can be configured to a low displacement configuration, which allows the yacht to achieve its full planning potential, designed into the hull and sail plan by Humphreys Yacht Design. Fly the kite, rise from the water and plane!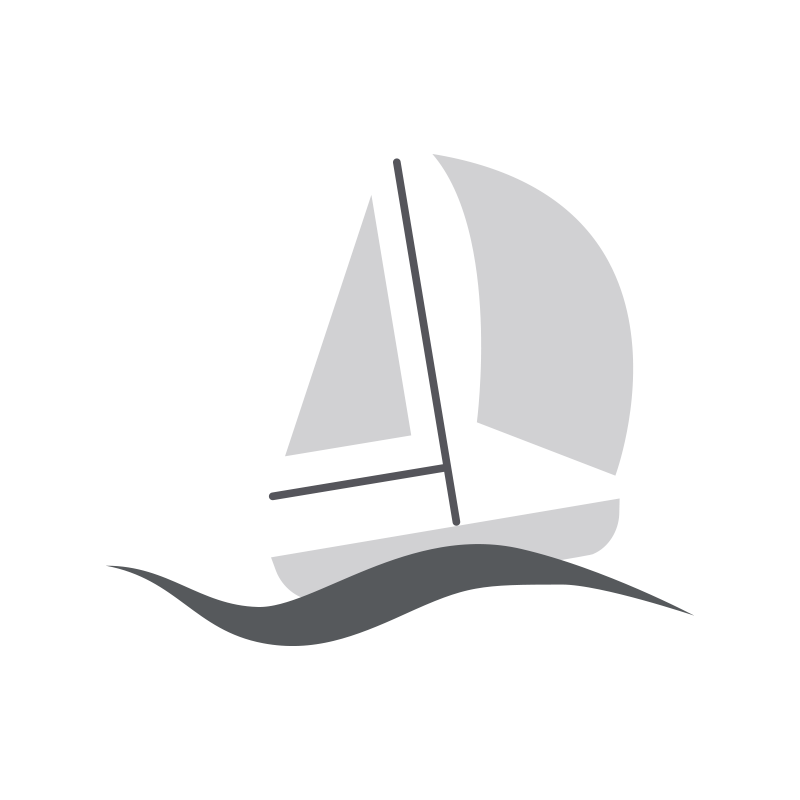 COMPOSITE BULKHEADS
Composite version ensure an unbroken surface along the bulkhead and an equal distribution of mechanical loads along the cross section. The vacuum-cured resin impregnated biaxial fabric take the stiffness and durability to the next level and ensure the highest compact structure.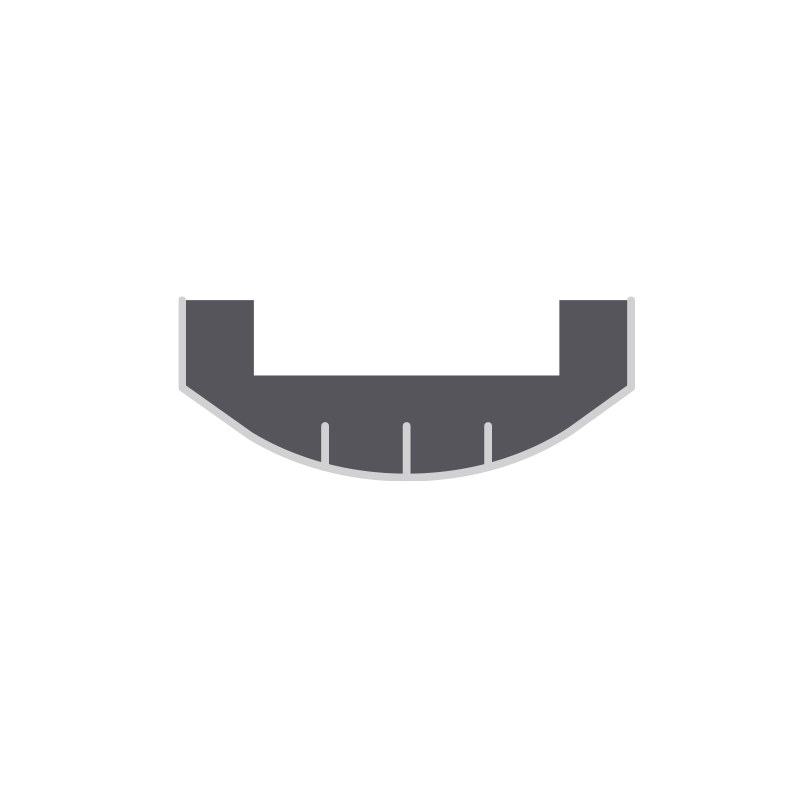 TWIN HELM
Elan yachts were one of the first production yachts that incorporated a twin helm system, borrowing the concept from the offshore racing world. Now a staple in yacht design, the Jefa steering twin wheel approach enables easy maneuvering from both sides of the yacht while not impeding movement in the cockpit. Twin helms also introduce a new level of redundancy on your blue water cruises, especially when paired with twin rudders.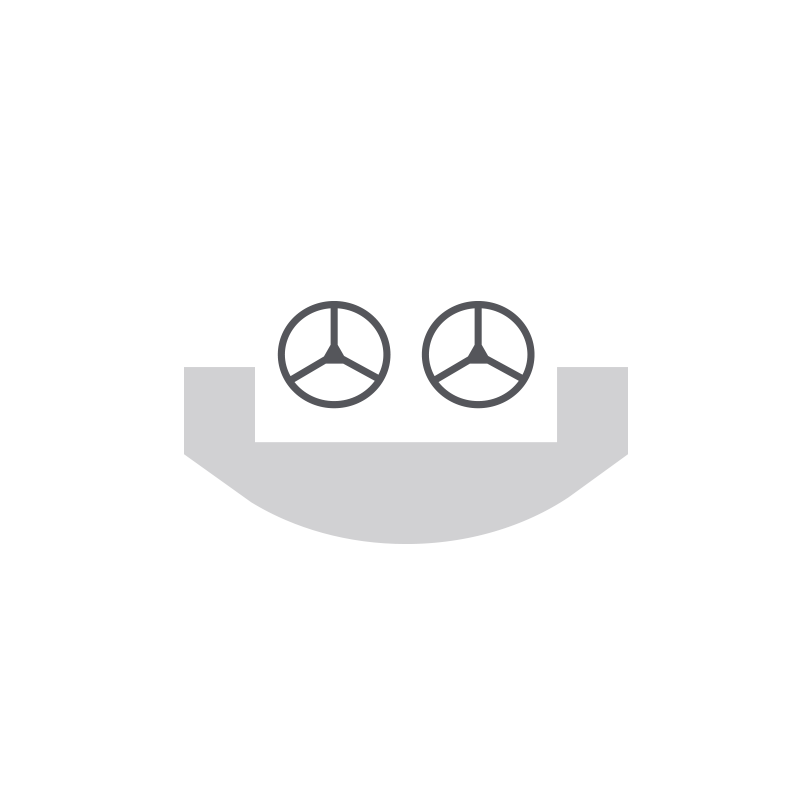 TWIN RUDDERS
Twin rudders provide exceptional control and reduce the tendency to broach. The yacht does not stall easily, as her pitching moment is reduced. The twin rudder system provides finger-tip directional control, especially when heeled.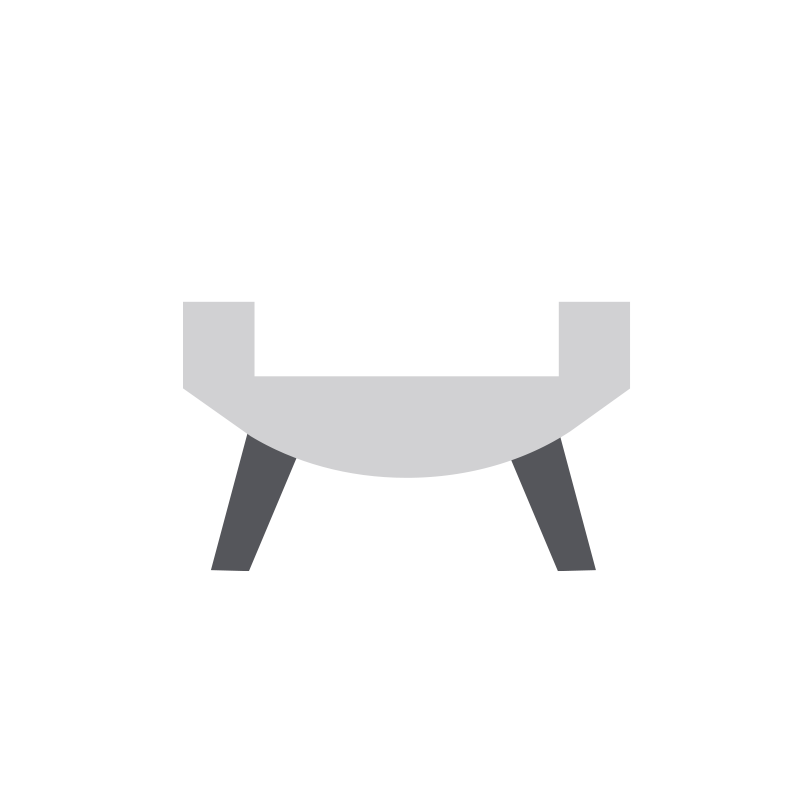 VAIL HULL
As the only sure way to prevent osmosis, and ensure uniform stiffness, lightness and safety, Elan was one of the first serial yacht manufacturers to adopt the Vacuum Assisted Infusion Lamination back in 2003. VAIL enables a complete saturation of resin and removes human error from the process.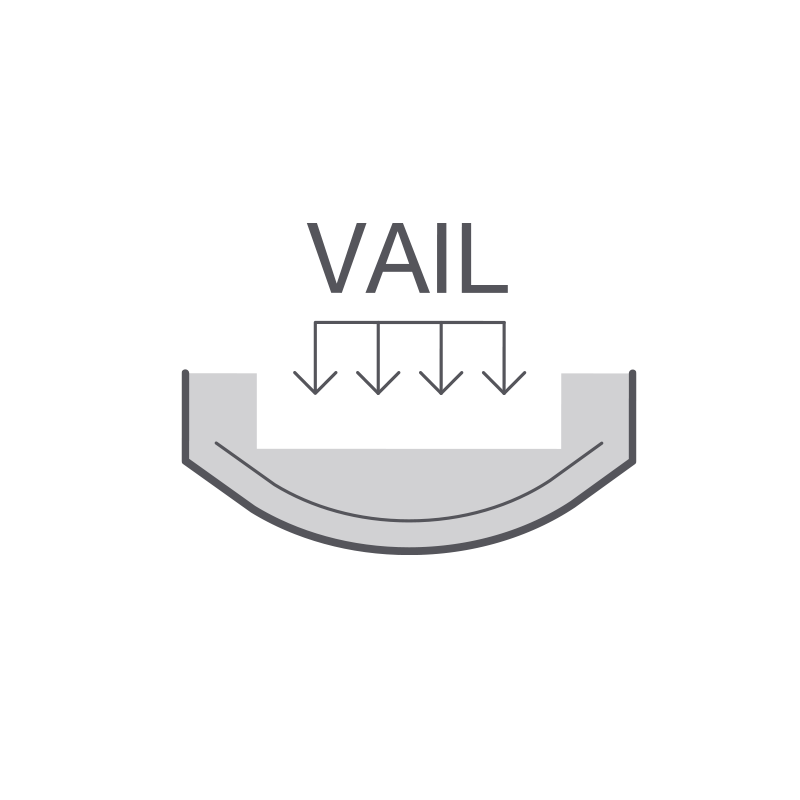 3D VAIL
In essence, the 3D VAIL technology integrates the inner yacht structure, stringers and stringer supports into the hull itself using vacuum assisted infusion. When fully applied, this complicated and expensive process creates a one-piece laminated structure out of all load-bearing elements of the yacht, increasing the stiffness and lightness and ensuring best mechanical properties.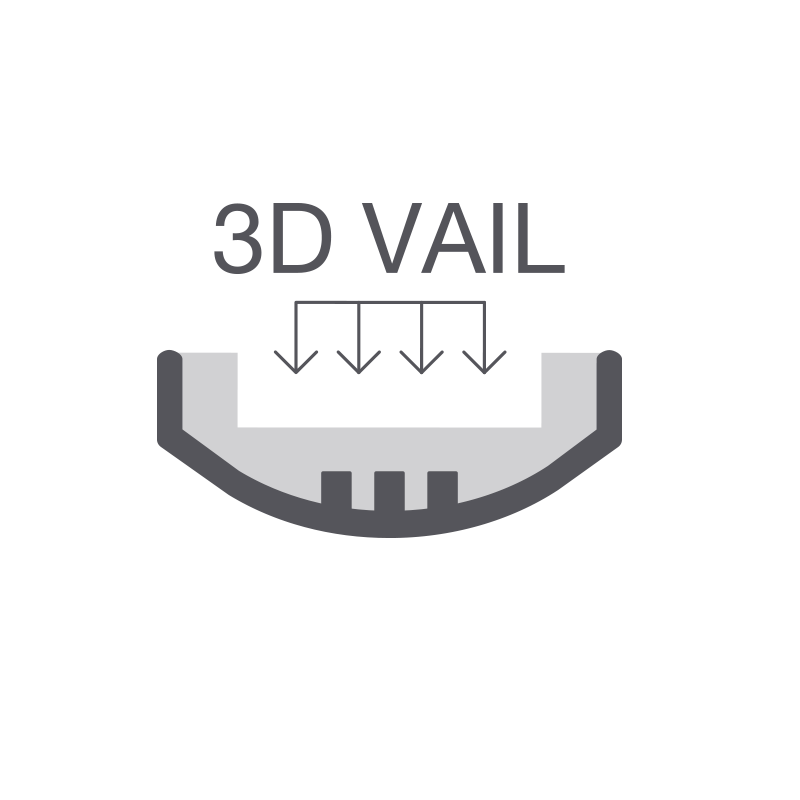 QUALITY
Created with a team of world-class GRP technicians, craftsmen and engineers, Elan Yachts are a level above the quality of other production yachts. Hop aboard and see the difference – unparalleled design, solid wood finish, and high attention to detail in every aspect. Durable and reliable - true benefits of a more than 70-year-old tradition in yacht-making.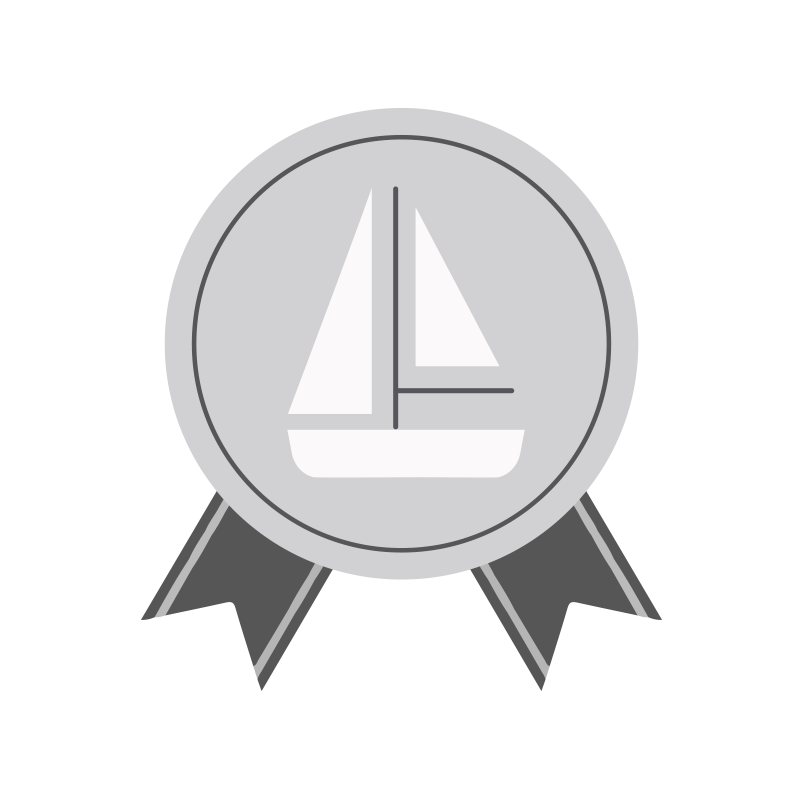 T-SHAPED KEEL
The T-shaped keel lowers the centre of gravity and enables enhanced sail-carrying power, increasing speed and stability of the yacht.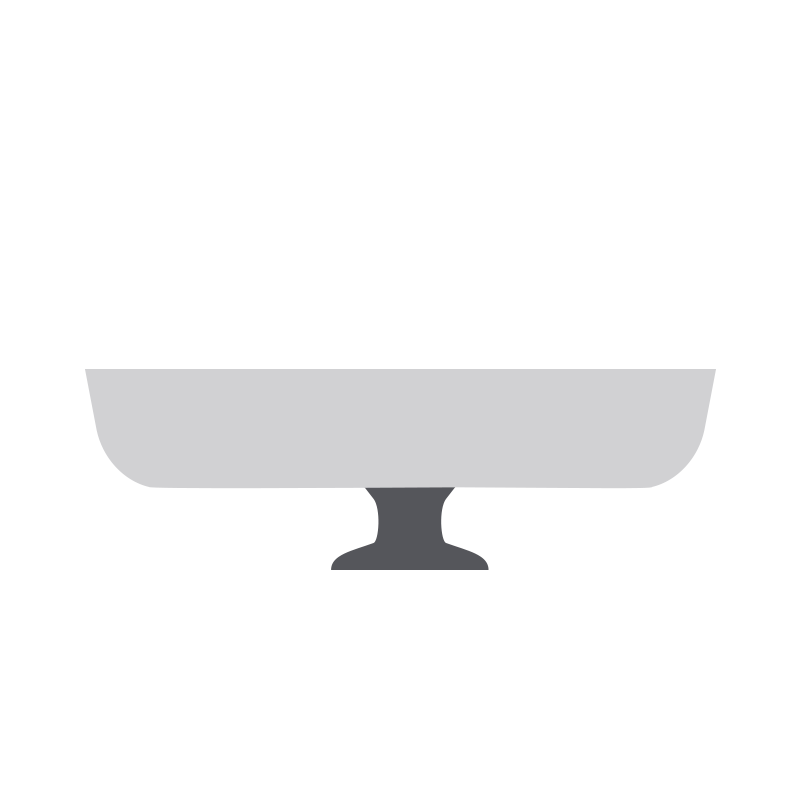 The Elan E5 is designed for demanding sailors who seek a perfect balance between serious, regatta-winning performance and elegant design with abundant space and comfort. Exciting features such as hard chines, twin rudders and twin wheels make this an instantly recognisable boat. It comes equipped with an impressive array of performance-enhancing equipment, including a retractable carbon fibre bowsprit, a genoa furling system, a keel stepped mast and an adjustable split backstay. The E5 is first and foremost a sailors' yacht but it can also be used comfortably in shorthanded cruises.
The yacht features a clean and distinctive exterior design, a carefully tuned sail plan, and a welcoming cockpit with a teak-covered seating area. The E5 is optimized for shorthanded sailing and its interior meets the most demanding requirements for both comfort and luxury. The furniture, made with a natural oak veneer, is conveniently designed to offer optimal amounts of space and comfort, while the fully-equipped galley will easily satisfy your culinary needs. The hot water system and the electric drain pumps, the DAME-awarded control panel and the pleasant practical and ambient lighting truly deliver a rounded and comfortable cruising experience in this uncompromisingly equipped yacht.
Technical Specification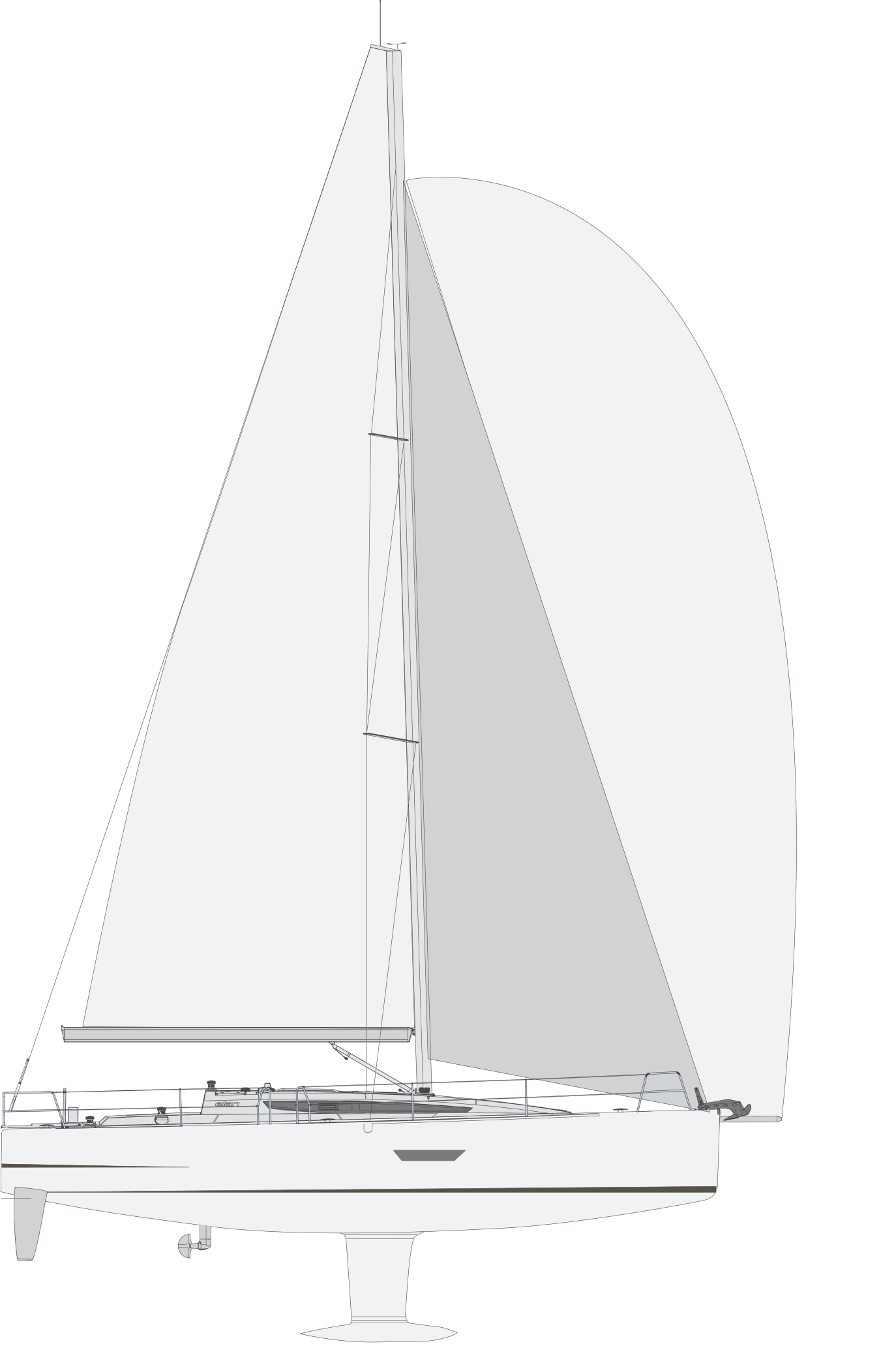 Length Overall
11.96 m | 39'3'' 
 Hull length
11.96 m | 39'3'' 
 Length at waterline
11.26 m | 36'11'' 
 Beam
3.87 m | 12'8'' 
 Draft (standard)
2.40 m | 7'1''
 Draft (option)

2.20 m | 7'3''

2.40 m | 7'10'' (composit)

1.95 m | 6'4''

 Light displacement
8.190 kg | 18.055 lbs
 Ballast (standard)
2.700 kg | 5.952 lbs
 Water capacity
277 liters | 73 US gal
 Fuel capacity
132 liters | 34 US gal
 
 

 Engine (standard)

Yanmar 3YM30AE

21.3 kW / 29.1 mhp

Engine (option)

Yanmar 4JH45

33.1 kW / 45 mhp

Engine

(electric option)

10 kW Oceanvolt electric

15 kW Oceanvolt electric

 Air draft

(including antenna)

 19.75 m | 64'10''
 Mainsail
52.16 m² | 561.4 ft²
 Jib
38.77m² | 417.3 ft²
 Gennaker 
135 m² | 1453.1 ft²
 I
15.92 m | 52'3''
 J
4.50 m |14'9''
 P
15.75 m | 51'8''
 E
5.52 m | 18'1''
Boat design category CE
A
Design 
Humphreys Yachs Design & Elan Design Team
Equipment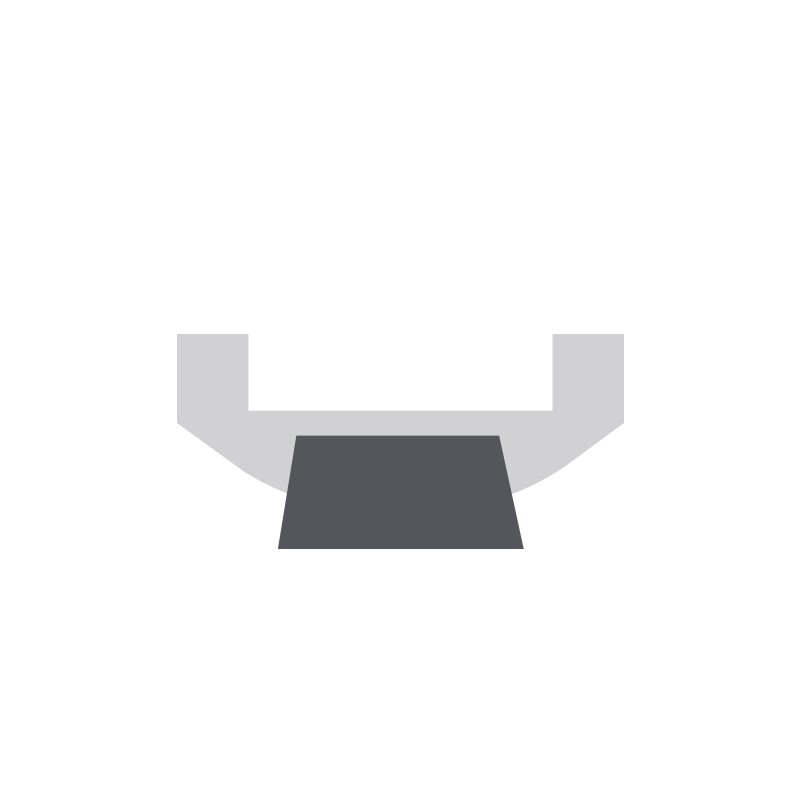 LARGE BATHING PLATFORM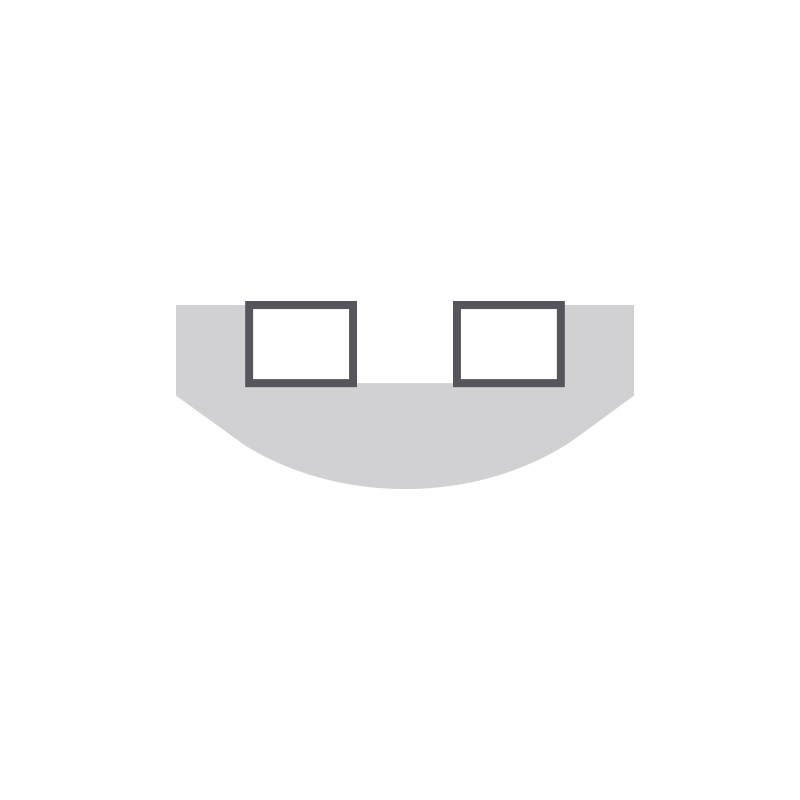 COCKPIT BOXES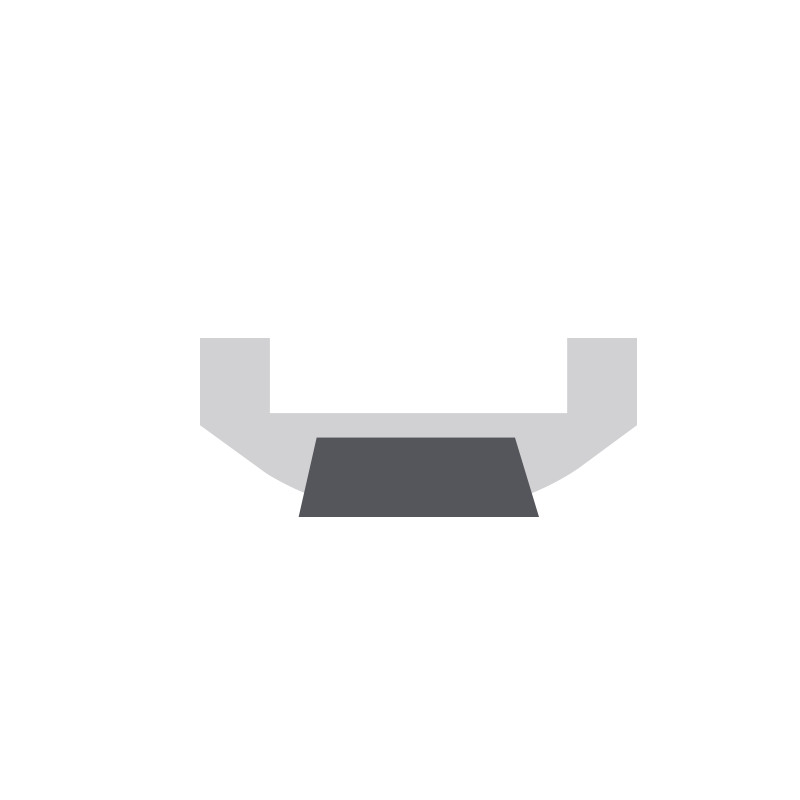 SMALL BATHING PLATFORM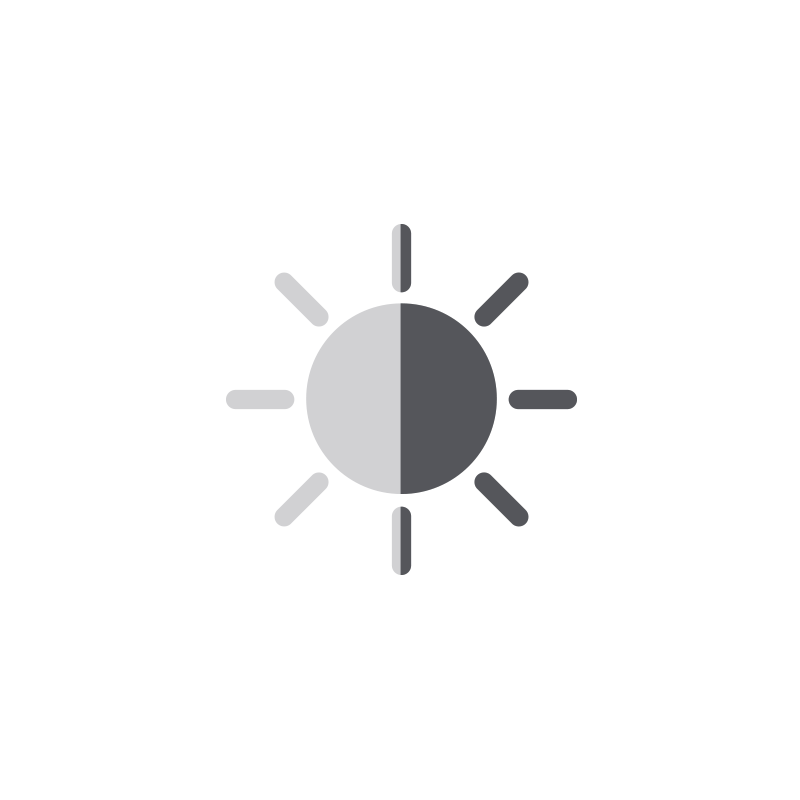 Ambient lights

TEAK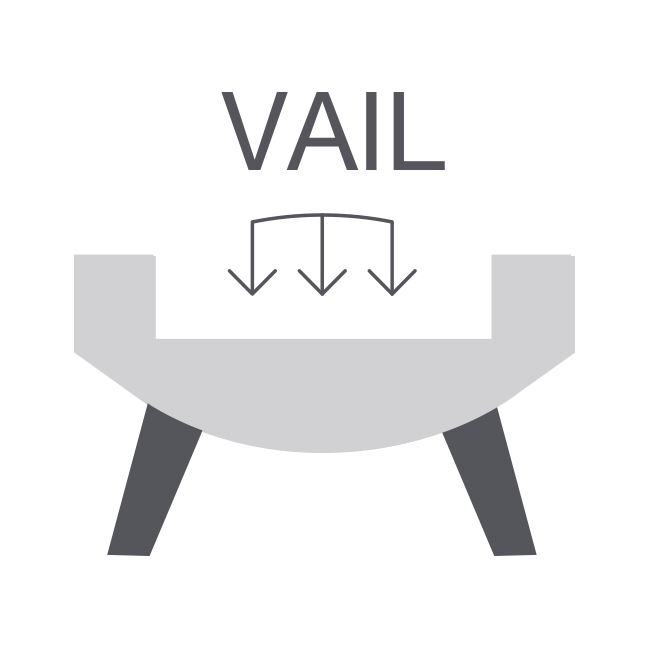 COCKPIT TABLE
Large Bathing Platform
Choose the large bathing platform and extend the outside living area substantially. Increase safety for children and pets by closing up the transom. Sunbathe, fish, shower and enjoy life at sea, just above the water surface!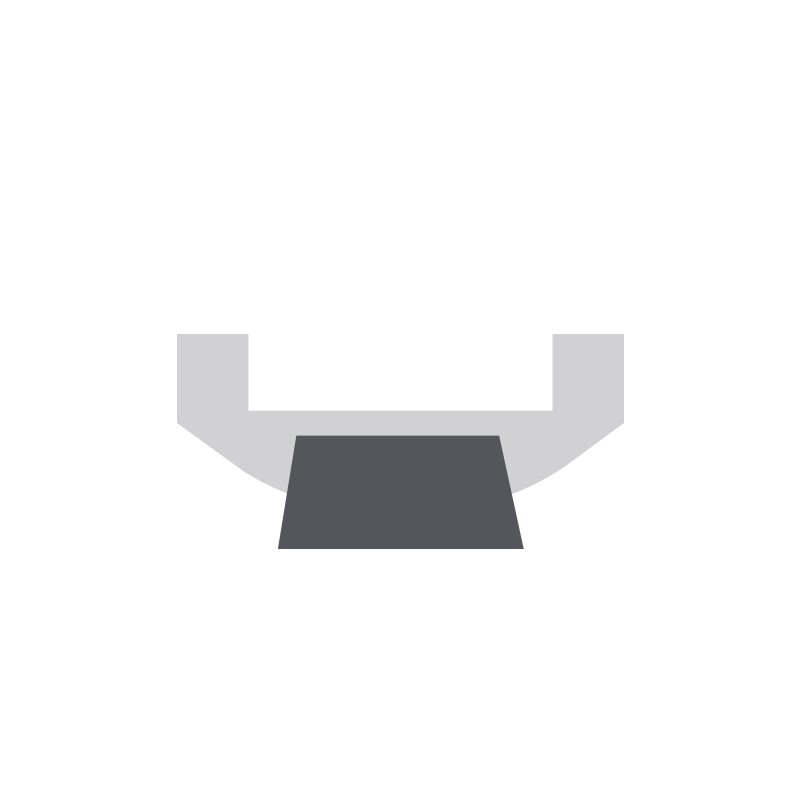 Cockpit Boxes
Incredibly popular and innovative feature, the cockpit boxes serve as additional storage as well as seating space. They can be upgraded to hold a cockpit grill and a refrigerator for ultimate enjoyment aboard!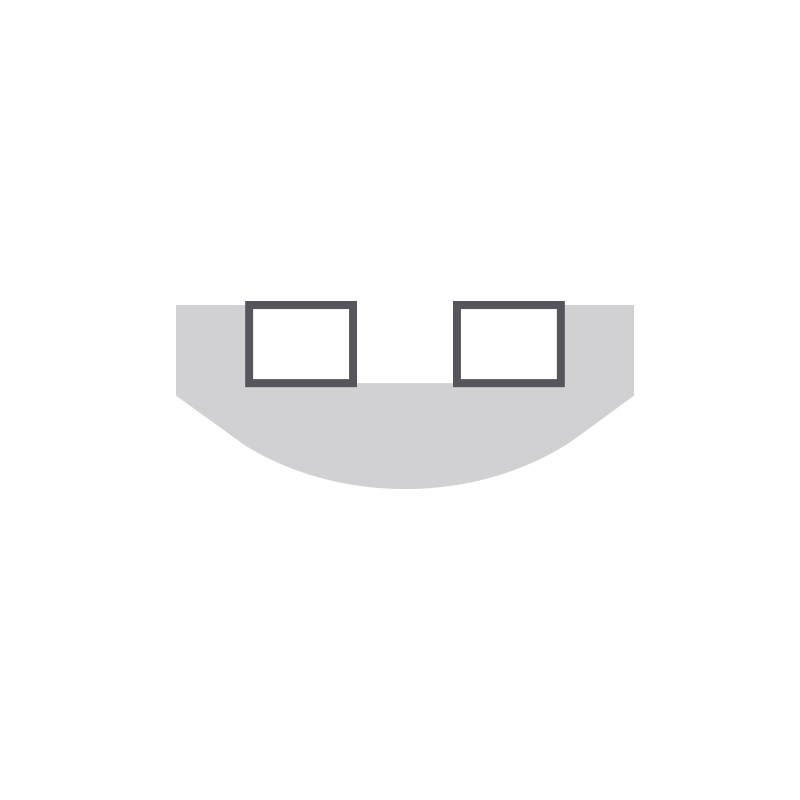 Small Bathing Platform
Light and out-of-the way, the small bathing platform comes covered in teak and enables easy bathing. Enjoy the sporty open transom feel of the yacht, keep weight low while keeping most of the utilities of a bathing platform.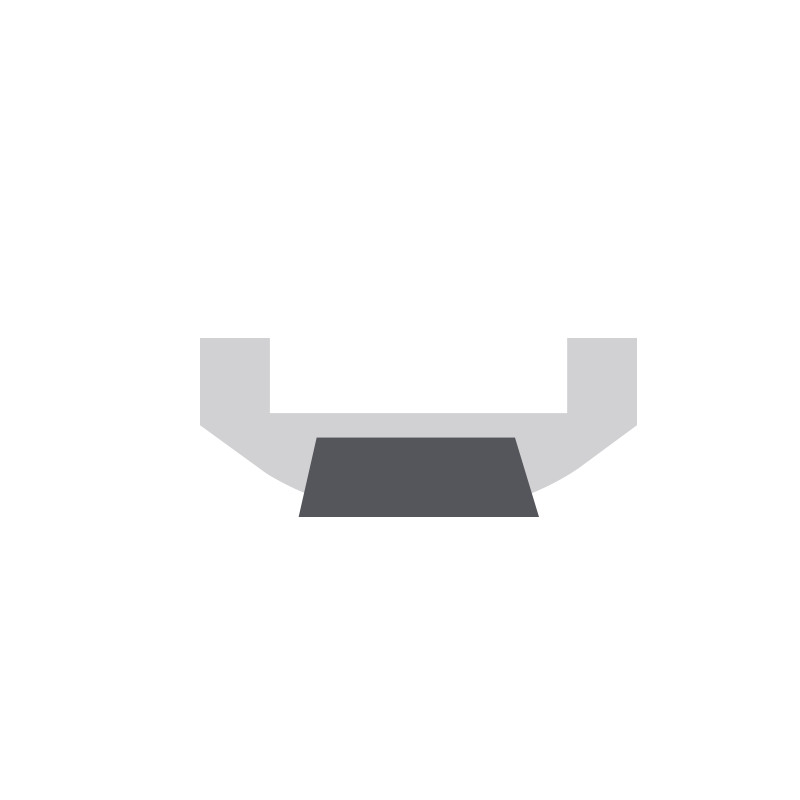 Ambient lights
Illuminate your yacht with beautiful ambient lighting including dimming options.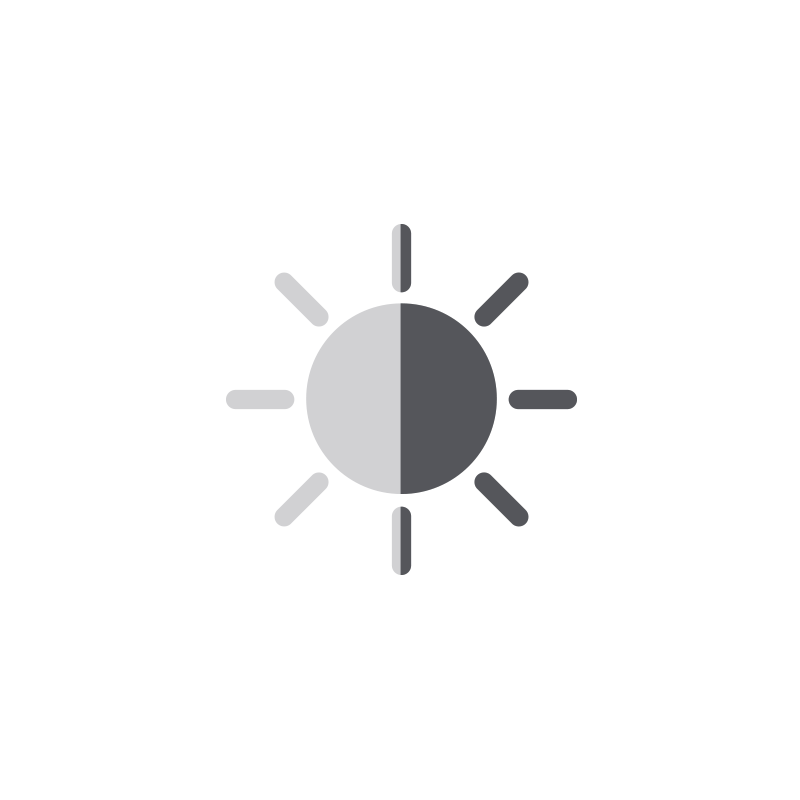 Teak in cockpit and on platform
All yachts come equipped with artificial teak in cockpit and on the bathing platform (if ordered). Can be upgraded to full teak deck and real teak. 

Twin wheels
Due to the wider and flatter hull design, twin rudders are more efficient than a single rudder, providing exceptional control and reducing the tendency to broach. The yacht does not stall easily, her pitching moment is reduced, and directional control is superb!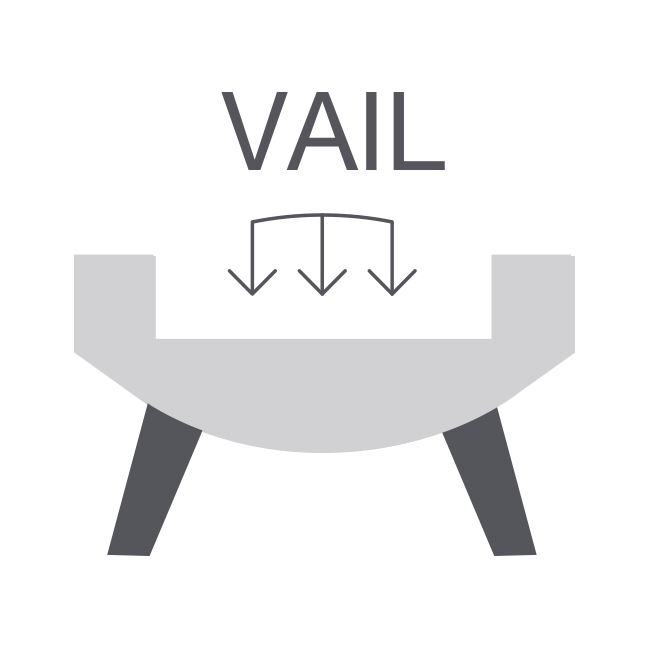 Cockpit Table
The centre cockpit table is comprised of light and unobtrusive stainless steel legs with a grabrail, and two 11 layered solid teak plywood ,,

Yacht Layout


Related News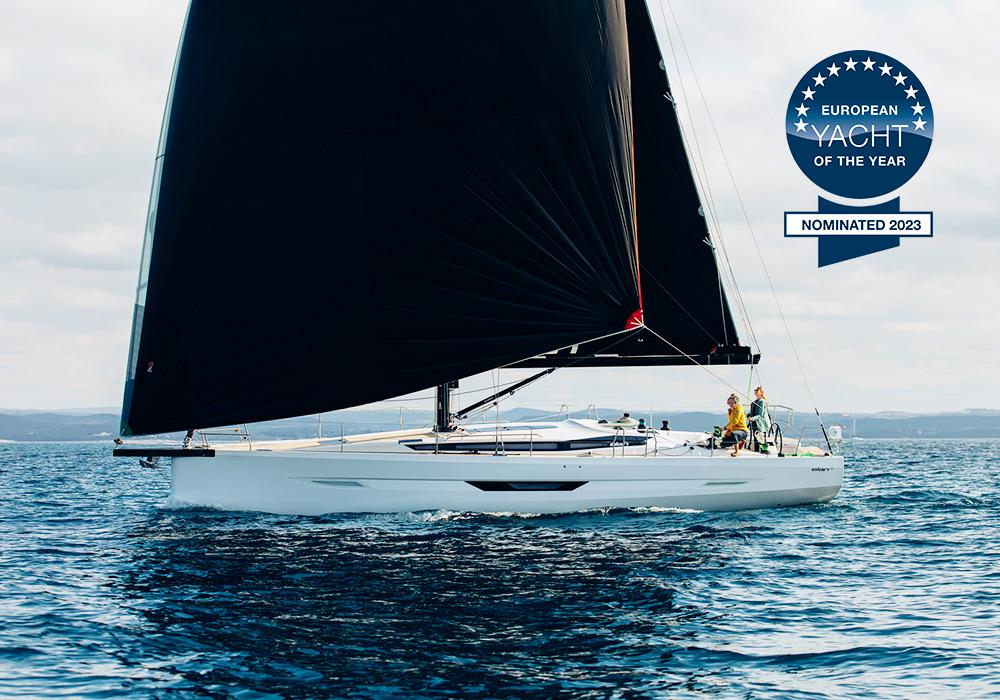 The yacht will compete in the Performance Cruiser category