Why
Elan GT6 Explorer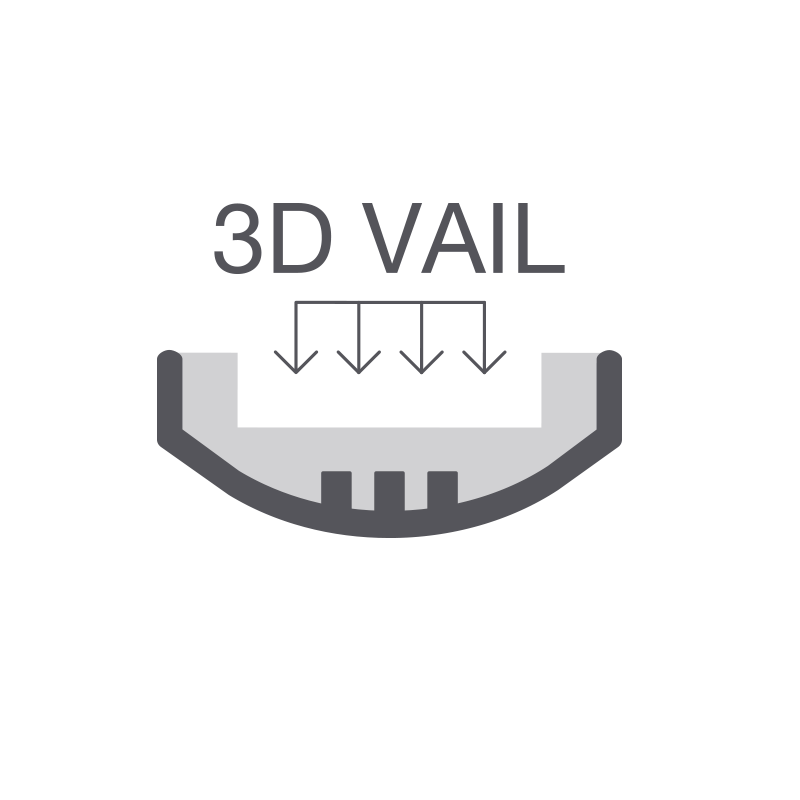 3D VAIL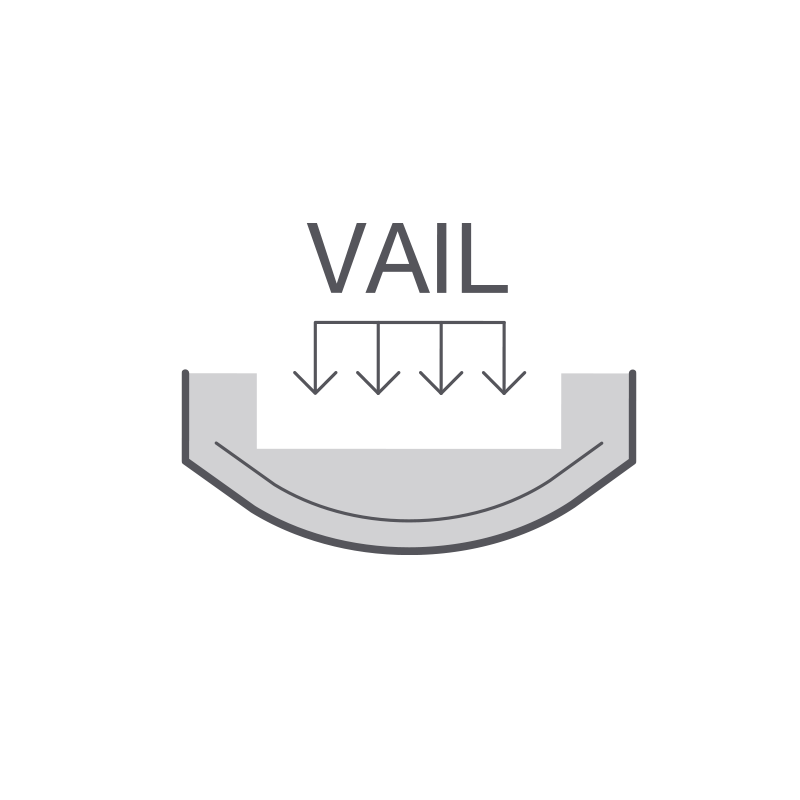 VAIL HULL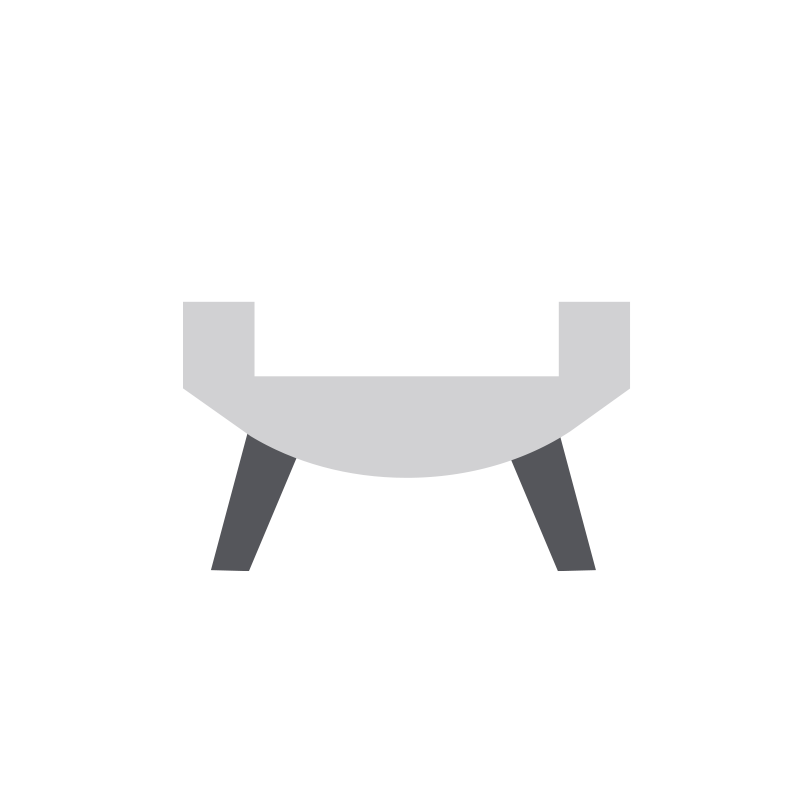 TWIN RUDDERS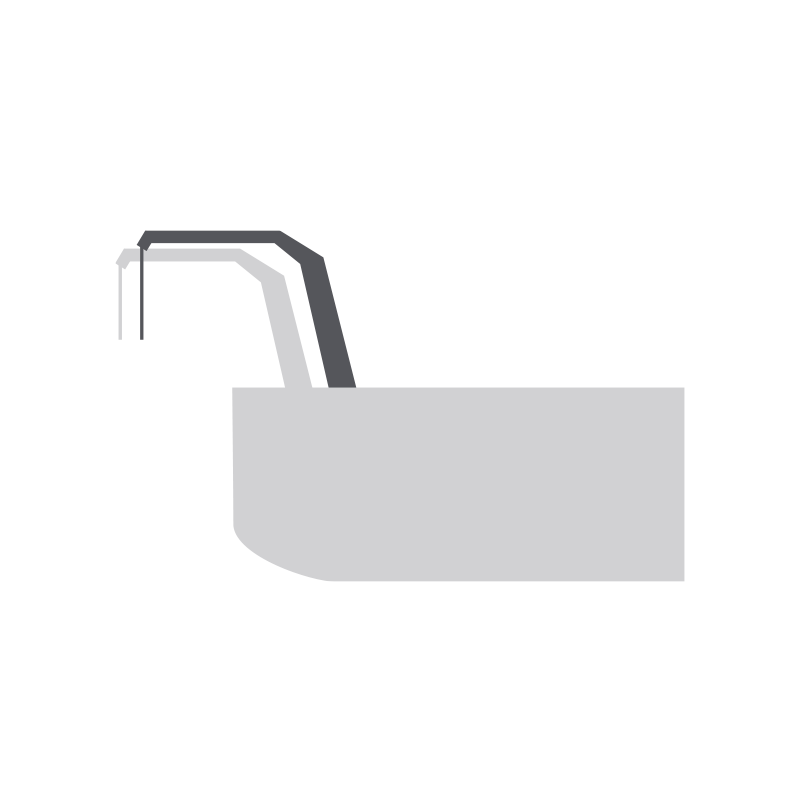 Dinghy Arch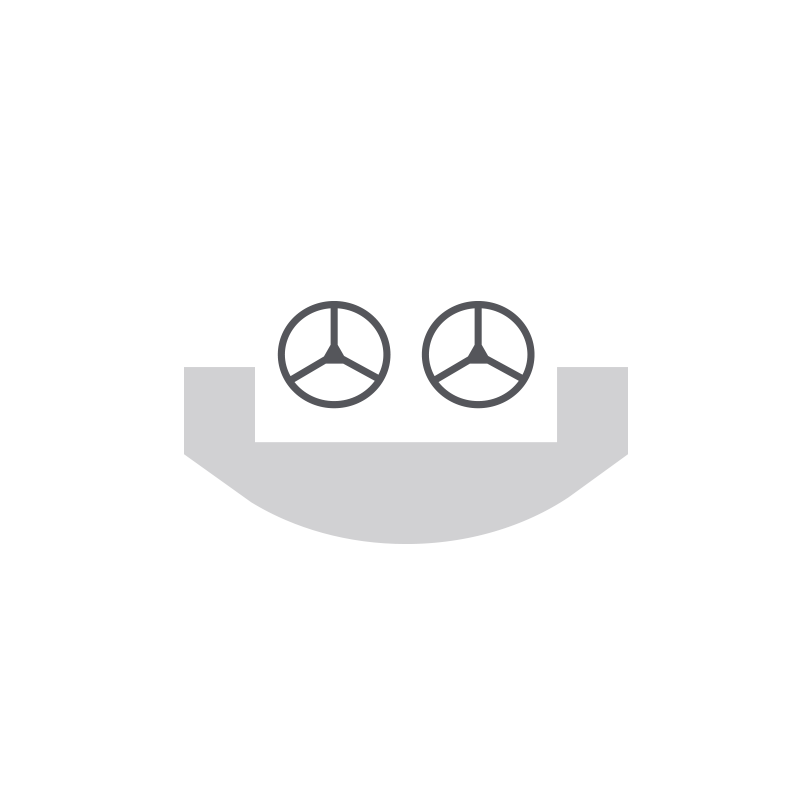 TWIN HELM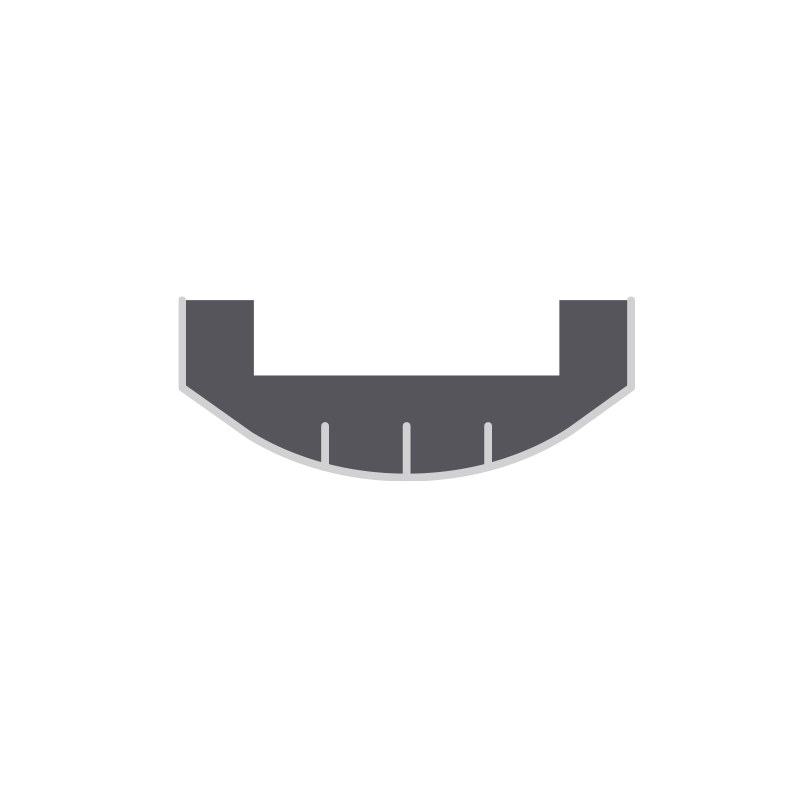 Composite bulkheads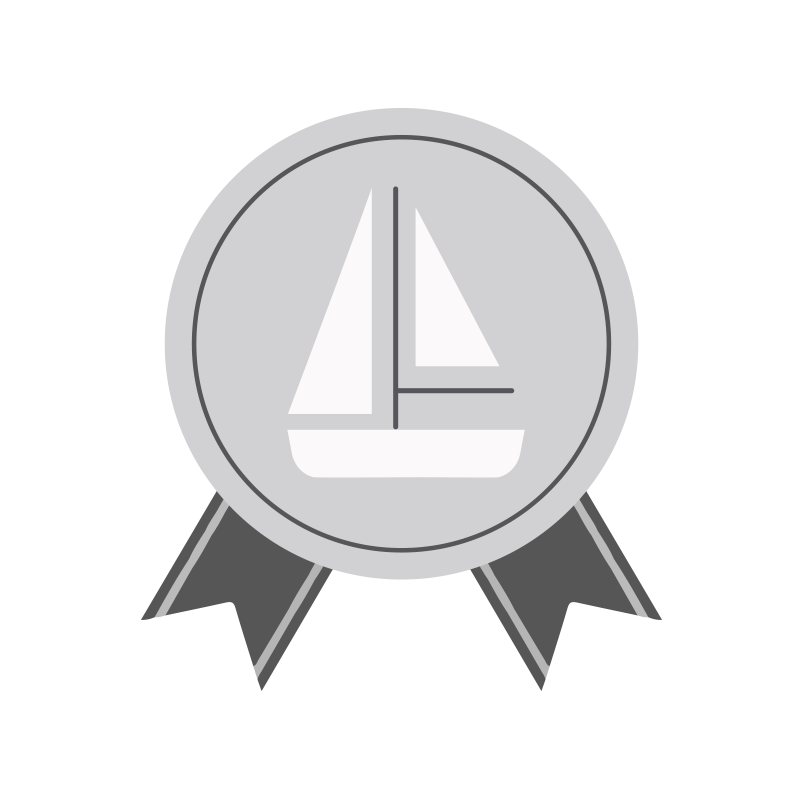 Quality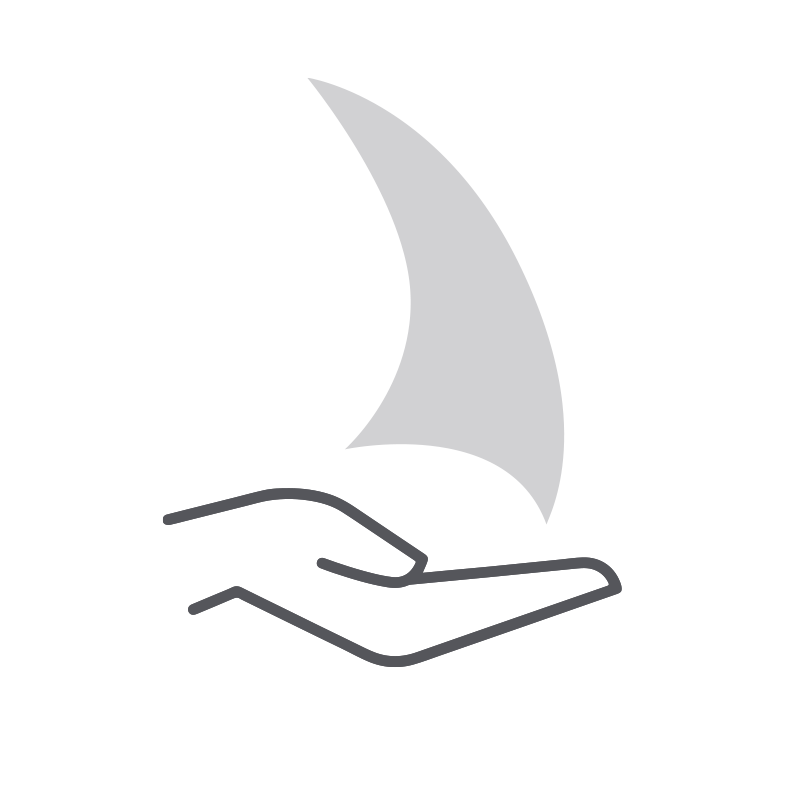 Easy to sail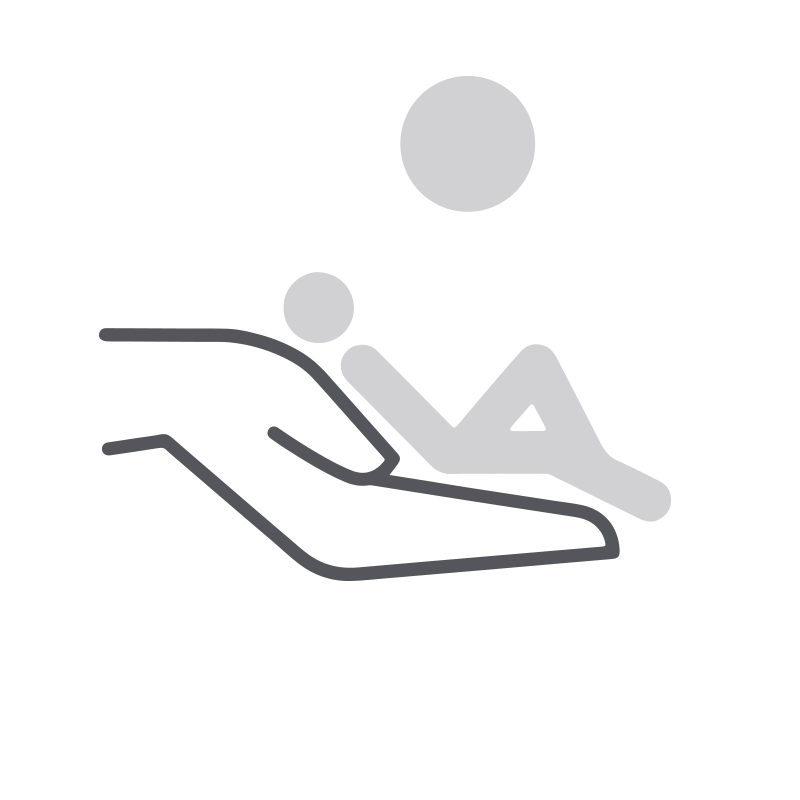 Comfort

Deck saloon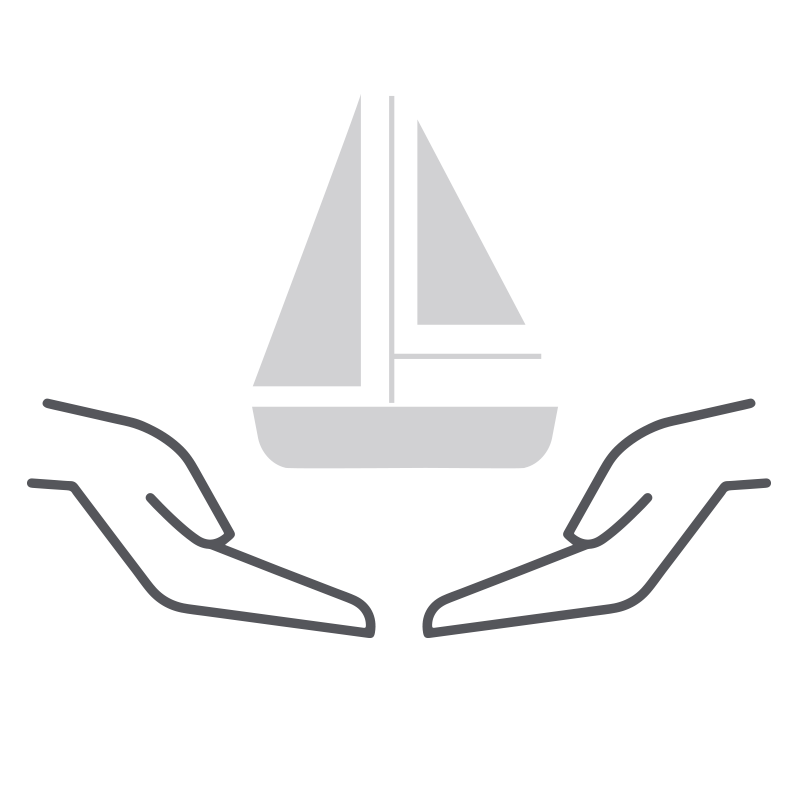 Safety
3D VAIL
In essence, the 3D VAIL technology integrates the inner yacht structure, stringers and stringer supports into the hull itself using vacuum assisted infusion. When fully applied, this complicated and expensive process creates a one-piece laminated structure out of all load-bearing elements of the yacht, increasing the stiffness and lightness and ensuring best mechanical properties.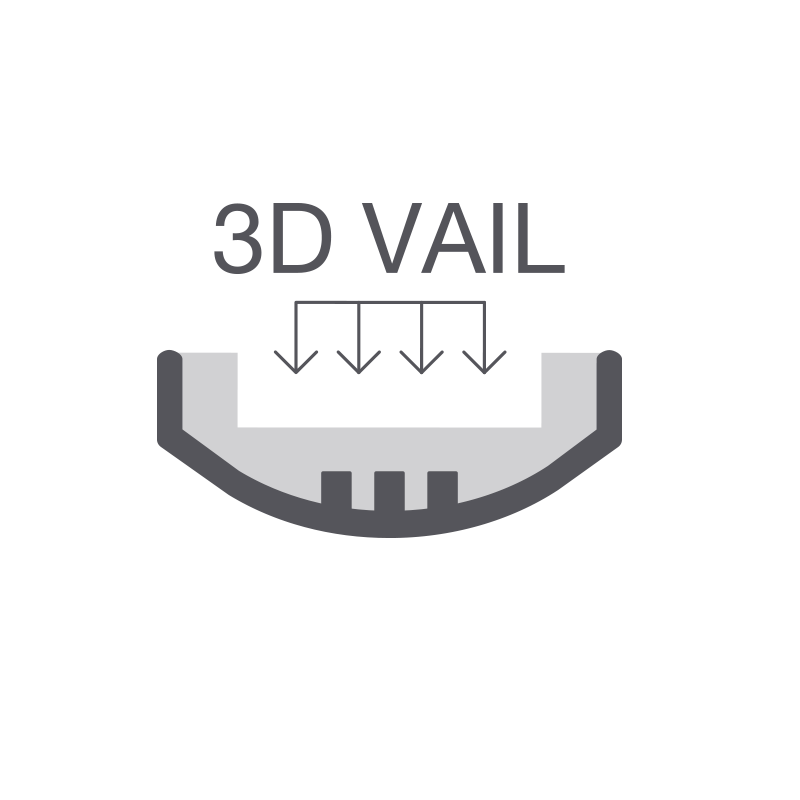 VAIL HULL
As the only sure way to prevent osmosis, and ensure uniform stiffness, lightness and safety, Elan was one of the first serial yacht manufacturers to adopt the Vacuum Assisted Infusion Lamination back in 2003. VAIL enables a complete saturation of resin and removes human error from the process.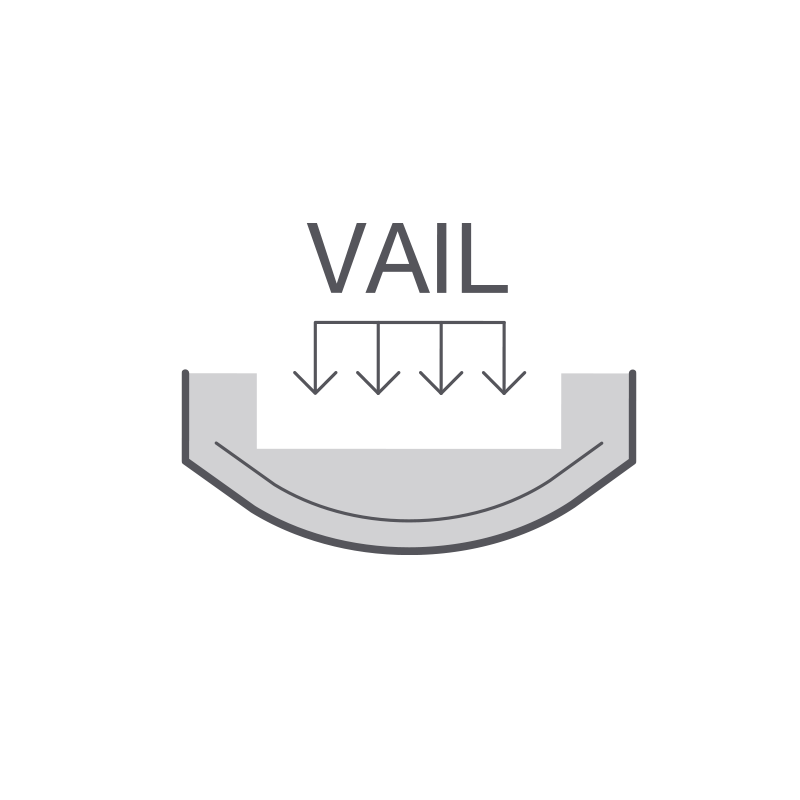 TWIN RUDDERS
Twin rudders provide exceptional control and reduce the tendency to broach. The yacht does not stall easily, as her pitching moment is reduced. The twin rudder system provides finger-tip directional control, especially when heeled.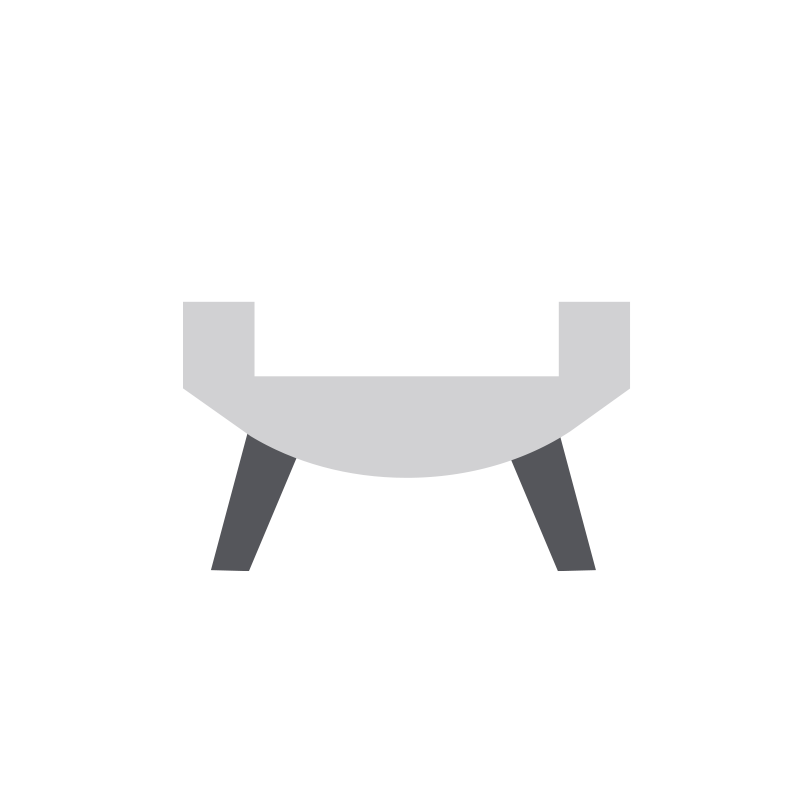 Dinghy Arch
Enhancing the multifaceted capabilities of the GT6 Explorer is the optional inclusion of a dinghy arch. With this feature, sailors have the freedom to easily stow a serviceable tender. This addition opens up a world of possibilities: from accessing secluded coves and uncharted territories to making effortless supply runs or swiftly disembarking for a shoreside dining experience.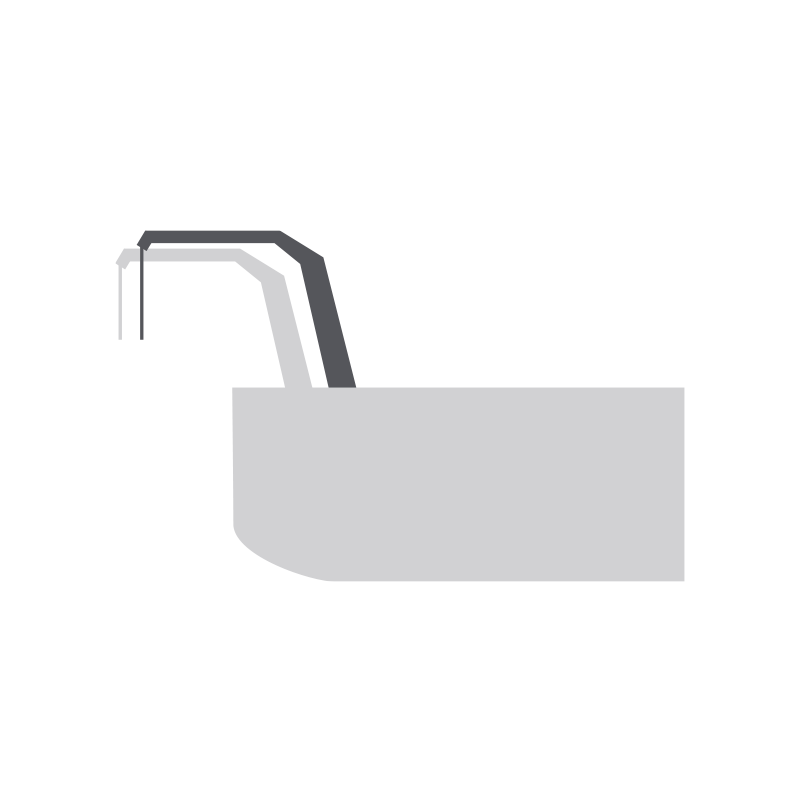 TWIN HELM
Elan yachts were one of the first production yachts that incorporated a twin helm system, borrowing the concept from the offshore racing world. Now a staple in yacht design, the Jefa steering twin wheel approach enables easy maneuvering from both sides of the yacht while not impeding movement in the cockpit. Twin helms also introduce a new level of redundancy on your blue water cruises, especially when paired with twin rudders.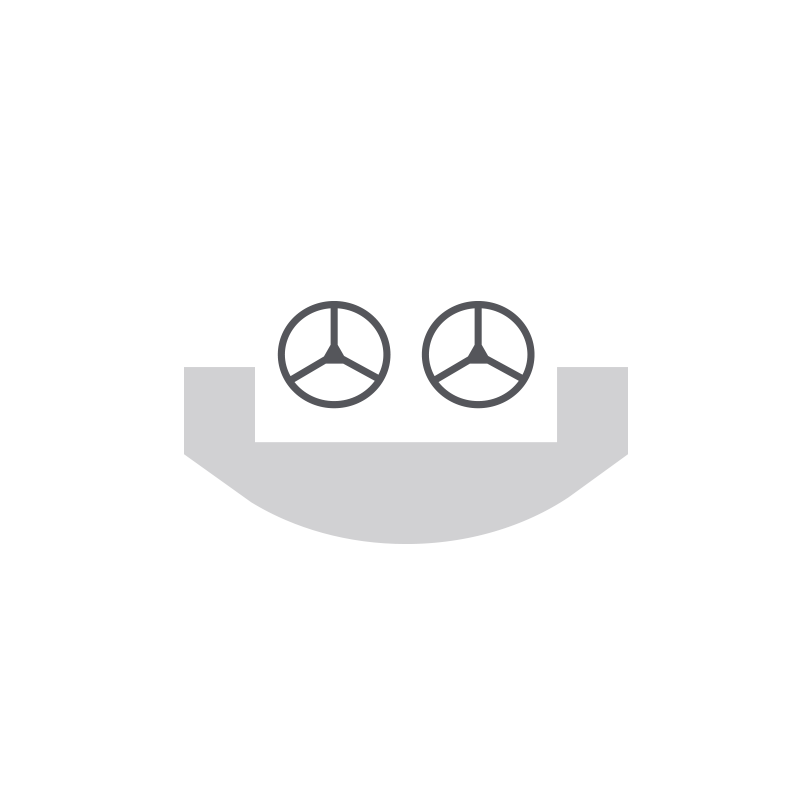 COMPOSITE BULKHEADS
Composite version ensure an unbroken surface along the bulkhead and an equal distribution of mechanical loads along the cross section. The vacuum-cured resin impregnated biaxial fabric take the stiffness and durability to the next level and ensure the highest compact structure.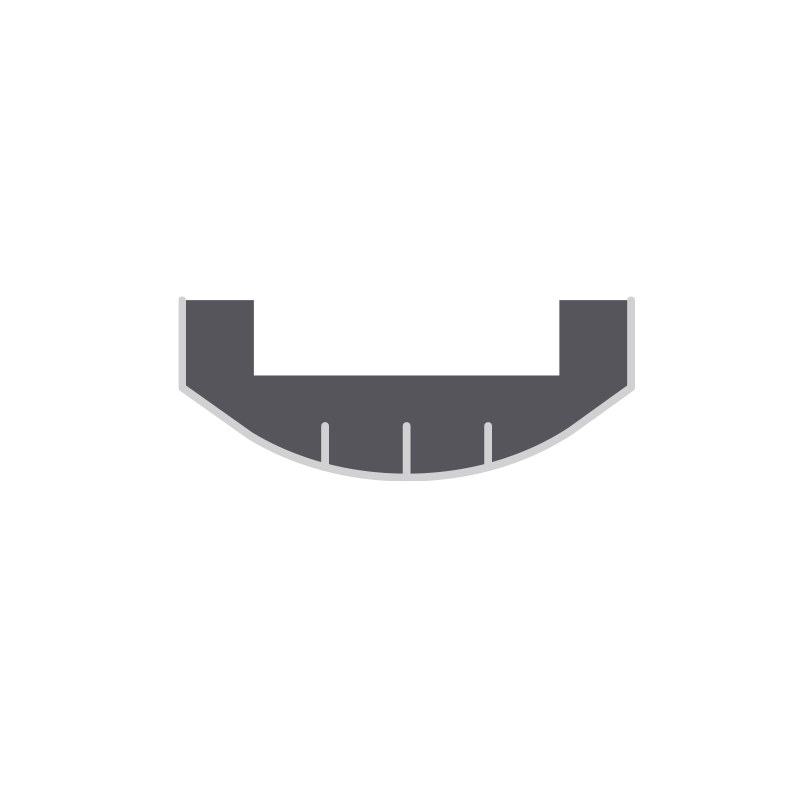 QUALITY
Created with a team of world-class GRP technicians, craftsmen and engineers, Elan Yachts are a level above the quality of other production yachts. Hop aboard and see the difference – unparalleled design, solid wood finish, and high attention to detail in every aspect. Durable and reliable - true benefits of a more than 70-year-old tradition in yacht-making.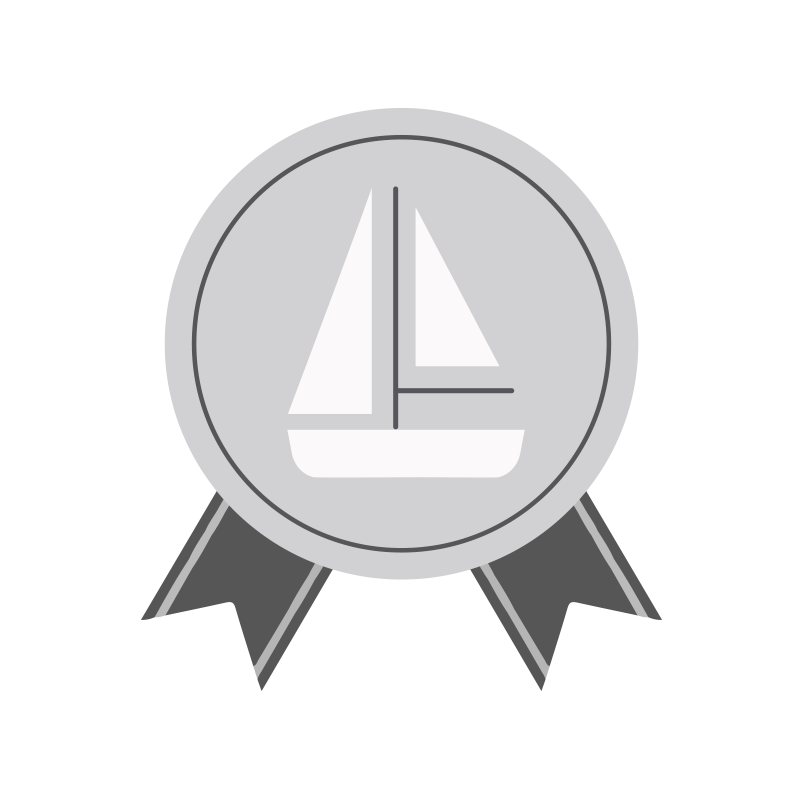 EASY TO SAIL
This yacht is easily handled by a shorthanded or even single-handed crew, due to winch placement and furling sails. Paired with a more conservative sail plan, this ensures an easily managed rig.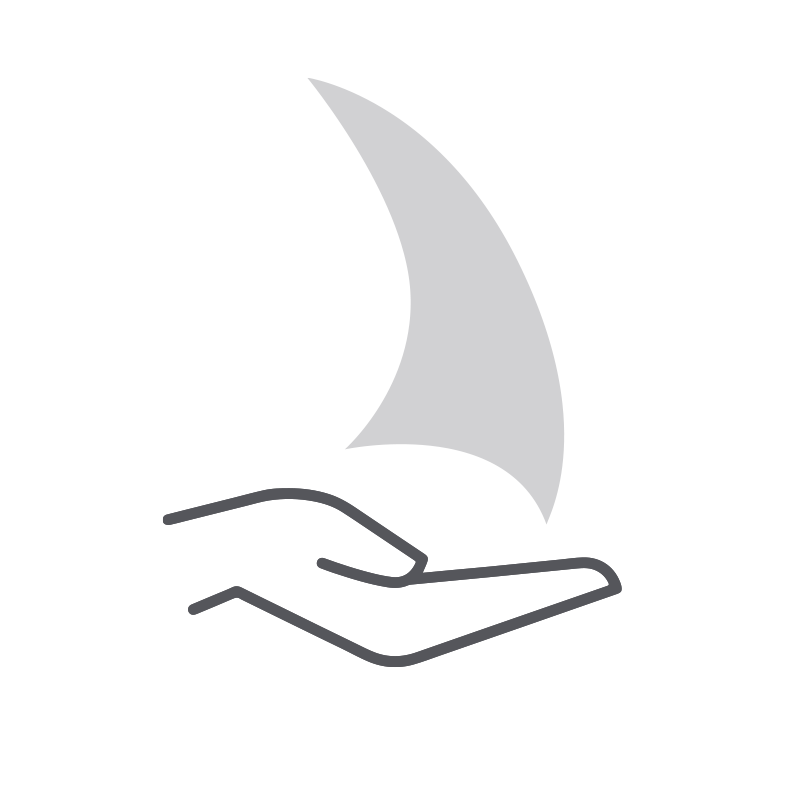 COMFORT
Elan yacht has been designed with every comfort in mind. Leisure when cruising is guaranteed. Relaxation and enjoyment is a priority – everything from a large volume, sunbathing areas in cockpit, outdoor grill and fridge, to microwave and coffee machine options.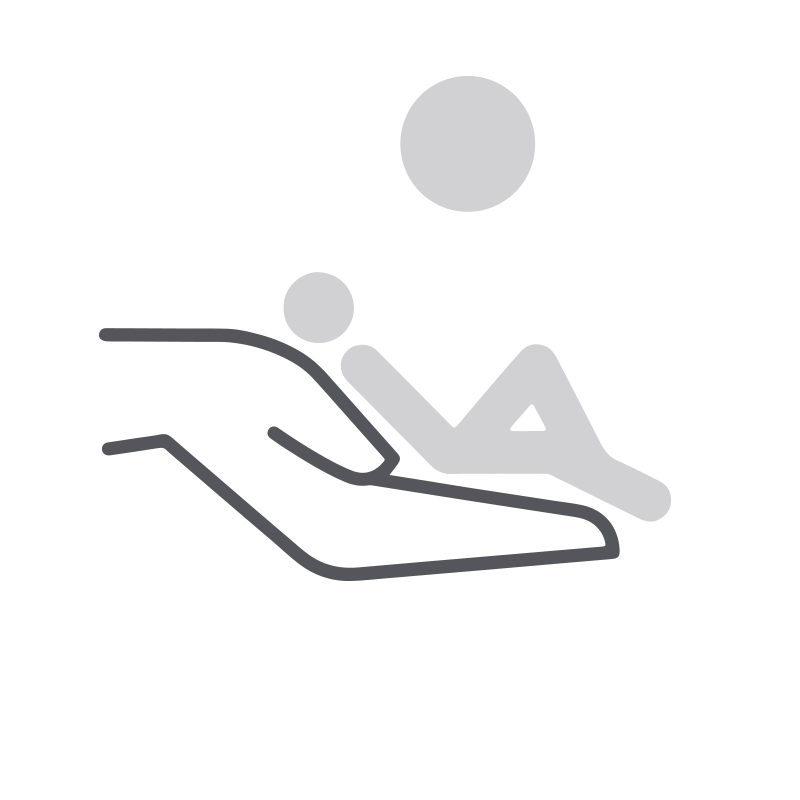 DECK SALOON
The raised coachroof forms a deck saloon yacht which offers a far brighter and more spacious interior than an ordinary yacht, thus creating a true home away from home while onboard.

SAFETY
Conservative sail plan and a hull shape that does not punish casual sailors in extreme weather. Low centre of gravity, great stability due to CFD modeling by Humphreys Yacht Design. Option of closed and covered cockpit that protects the crew from the elements. Easy and convenient emergency ladder trigger mechanism. Stiff hull that saves lives.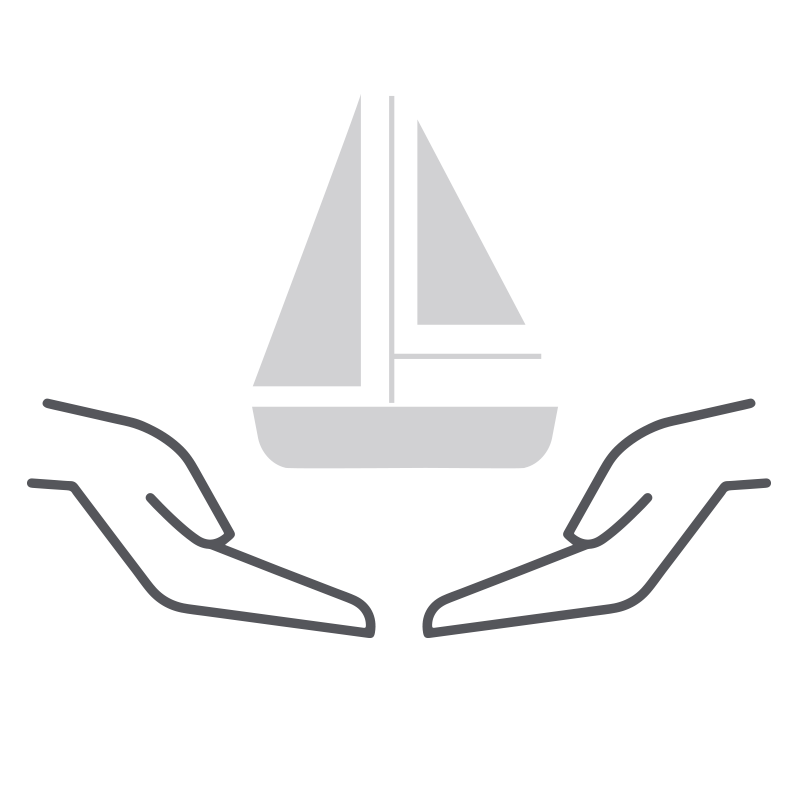 Explore the World in Style
The Elan GT6 X: EXPLORER 
For those with an untamed heart and a soul that yearns for the vast, endless expanse of the open sea, the Elan GT6 X, aptly named the Explorer, isn't just another yacht. It's the embodiment of two worlds: the wild beauty of nature and the opulent luxury of man's finest creation. The Explorer offers long journeys across waters, along with a voyage through life's myriad of emotions and experiences. It represents a journey where every sunrise is a promise and every sunset, a collection of unforgettable memories.  
Embarking on adventures with the Explorer bestows a sense of achievement that few other experiences can match, offering a purpose and infusing every moment with profound meaning.  
Mediterranean Approach to Blue-Water Cruising 
Further enriching its legacy, the Elan GT6's Mediterranean roots shine through in the Explorer's cockpit layout. This design places sailors closer to the water and when the weather permits, strenghtens their connection with the environment. This offers a more involved experience in contrast to the elevated vantage of centre cockpit yachts of traditional bluewater cruisers, while still offering safe and covered areas with high coamings, integrated sprayhood arch and bimini. By incorporating this Mediterranean-inspired style, the Explorer brings a touch of "joie de vivre" philosophy to waters across the globe, uniting the charm of al-fresco lifestyle with modern-day cruising luxuries. 
State-of-the-Art Technology and Equipment
At the heart of the GT6 X lies its design foundation: the 3D VAIL (3D Vacuum Assisted Infusion Lamination) hull technology. This amalgamation not only strengthens the entire structure but bestows upon it unparalleled rigidity. Read more about 3D VAIL
The equipment and features aboard the GT6 X are meticulously selected to ensure reliability, functionality, and ease of use. The additional forestay, coupled with reinforcements and a pad eye, empowers sailors to deploy a staysail, enhancing sailing versatility. An integrated self-tacking track provides smooth short-handed manouvers, thereby simplifying the sailing process. The laminated bulkheads, both in the bow and aft, have been fortified to be watertight, ensuring the utmost protection against water ingress. 
Range and Autonomy 
Range and autonomy are paramount for a bluewater cruising yacht of this type. As sailors venture into the vast, open expanses of the oceans, they seek the assurance of a vessel that can sustain extended journeys.   
 6x 140 Ah service batteries, extendable to LiPo4 option 

Solar panel array up to 1187 Wp 

100 L/h water maker 

Generator up to 6400 W 
Interior Elegance: Comfort Meets Adventurous Spirit
Upon stepping into the Elan GT6 X, one is immediately struck by the harmonious blend of luxury and functionality that defines the interior. Crafted through the expert touch of Studio F. A. Porsche, the space marries aesthetic finesse with practical features. Each facet of the design aims to serve dual purposes: offering comfort to the adventurous sailor and providing a serene sanctuary for those in search of respite. 
In crafting the Explorer, flexibility is key. Owners can choose between a two-cabin or a three-cabin layout to suit their specific needs and preferences. Opting for the two-cabin configuration repurposes the third cabin into a versatile utility hold. This thoughtful design decision creates dedicated spaces for wet and dry storage, accessible from the cockpit and the interior, or even the inclusion of a washing machine, adding another layer of practicality to this luxurious vessel. 
Technical Specification

Length Overall
15.14 m | 49'8'' 
Hull length
14.325 m | 47'
Length at waterline
13.495 m | 44'3'' 
Beam
4.49 m | 14'9'' 
Draft (standard)
2.45 m | 8'04'' (not mounted)
Draft (option)
1.99 m | 6'6'' (not mounted)
Light displacement
13.340kg | 29.409 lbs
Ballast
3.900 kg | 8.600 lbs
Water capacity
300 liters | 79.2 US gal
Fuel capacity
500 liters | 132 US gal
Engine (standard)

Yanmar 4JH57

41.9 kW / 57 mhp

Engine (option)

Yanmar 4JH80

58.8 kW / 80 mhp

Engine Oceanvolt (electric option)

15 kW twin Oceanvolt electric

Air draft
21.9 m | 71'10''
Mainsail
62.6 m²  | 673 ft²
Jib
51.14 m² | 528 ft²
Asymetric (option)
153 m² | 1646 ft²
I
18.09 m | 58'8'
J
5.5 m | 16'10''
P
17.15 m | 59'3''
E
6.15 m | 20'2''

EXTERIOR AND INTERIOR

DESIGN

Studio F. A. Porsche
NAVAL ARCHITECT
Humphreys Yachts Design
Equipment Highlights
Equipment

FULL TEAK DECK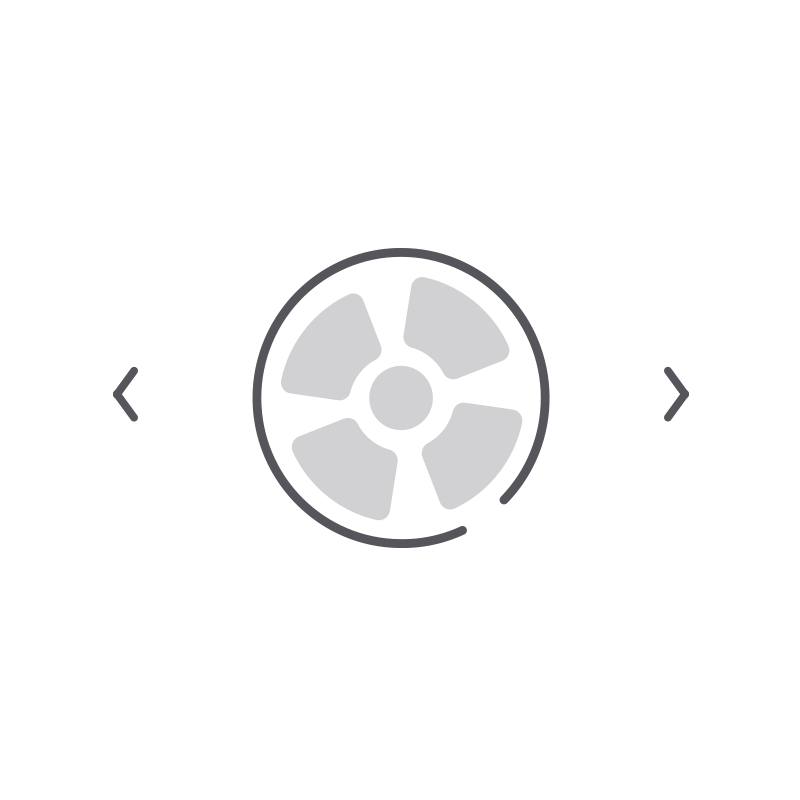 BOW THRUSTER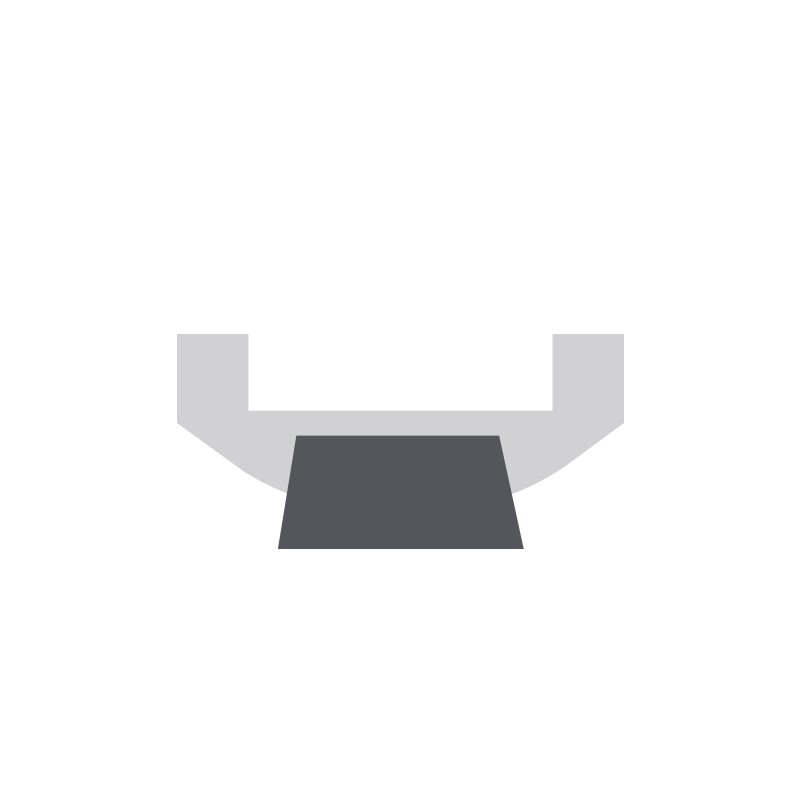 LARGE BATHING PLATFORM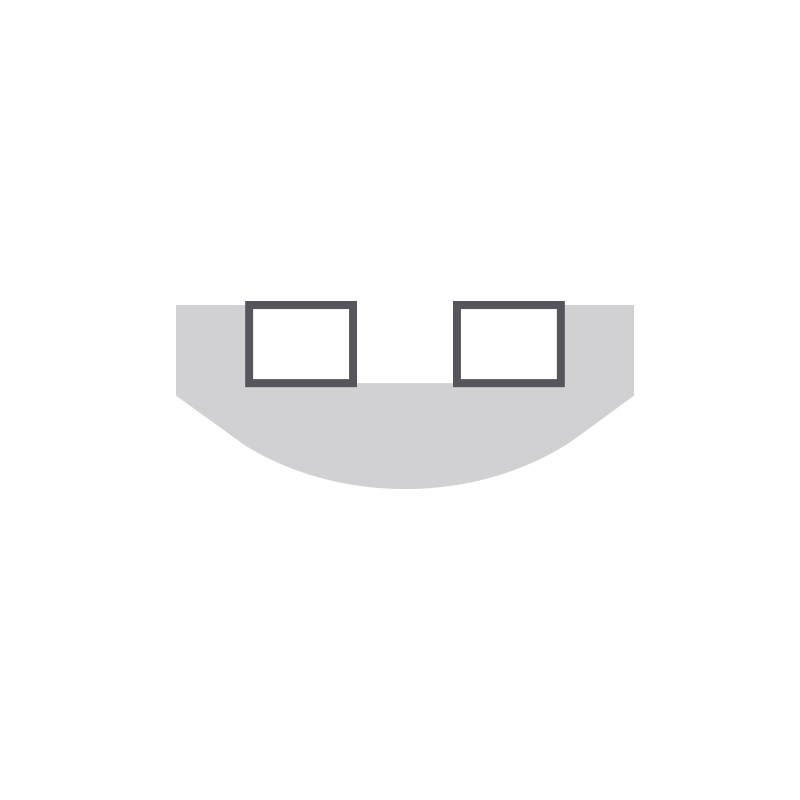 COCKPIT BOXES

IN-MAST FURLING MAIN

SPLIT TWIN COCKPIT TABLE

FIXED CARBON BOWSPRIT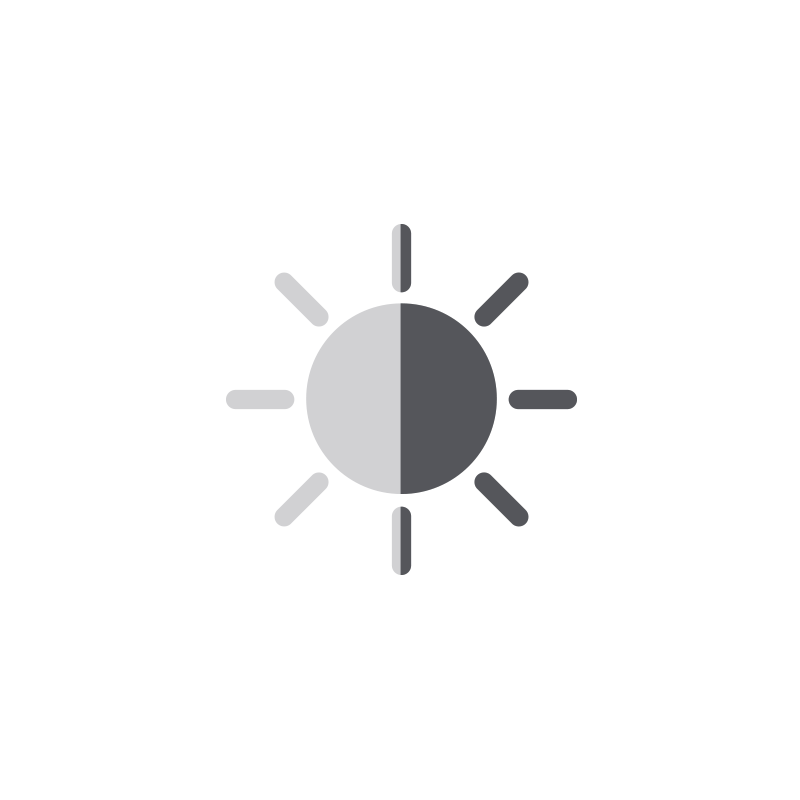 Ambient lights

Anchor Windlass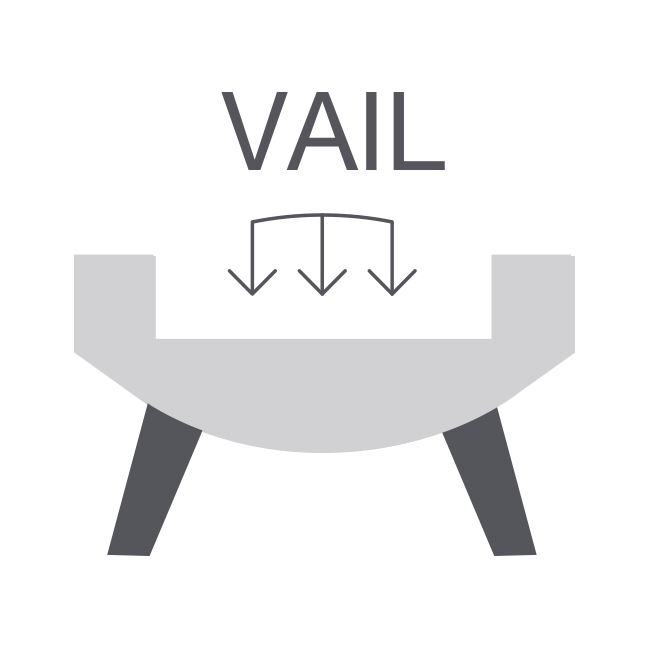 Full Synthetic Teak in Standard
There is nothing that feels as luxurious, as does a full teak deck; that is why the GT6 comes equipped with a full synthetic teak deck in standard configuration. Choose from a myriad of color choices and create your dream deck look, or upgrade to real teak for that classic feel. 

Bow Thruster
The addition of a bow-thruster makes the life of any skipper easier, and the wallet of the invester less burdened in the long run. Enjoy the benefits of easy manouverability in any marina and avoid collisions.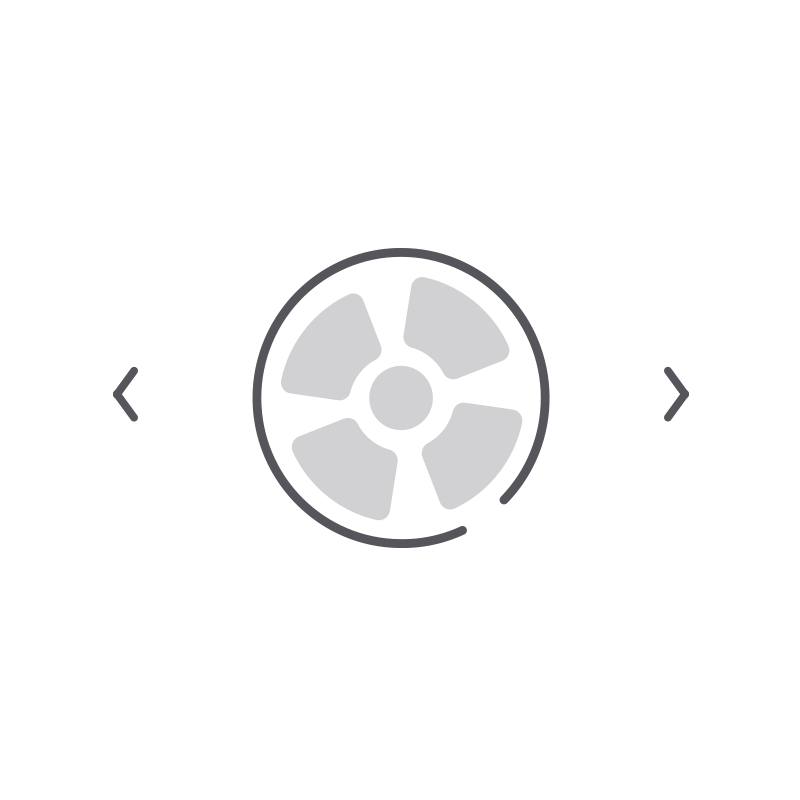 Large Bathing Platform
Choose the large bathing platform and extend the outside living area substantially. Increase safety for children and pets by closing up the transom. Sunbathe, fish, shower and enjoy life at sea, just above the water surface!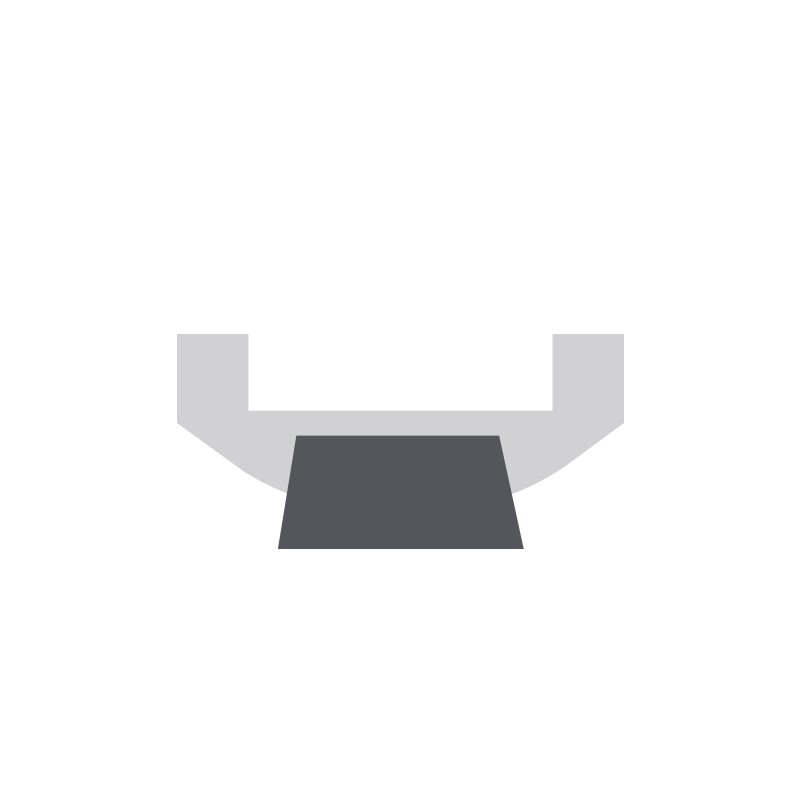 Cockpit Boxes
Incredibly popular and innovative feature, the cockpit boxes serve as additional storage as well as seating space. They can be upgraded to hold a cockpit grill and a refrigerator for ultimate enjoyment aboard!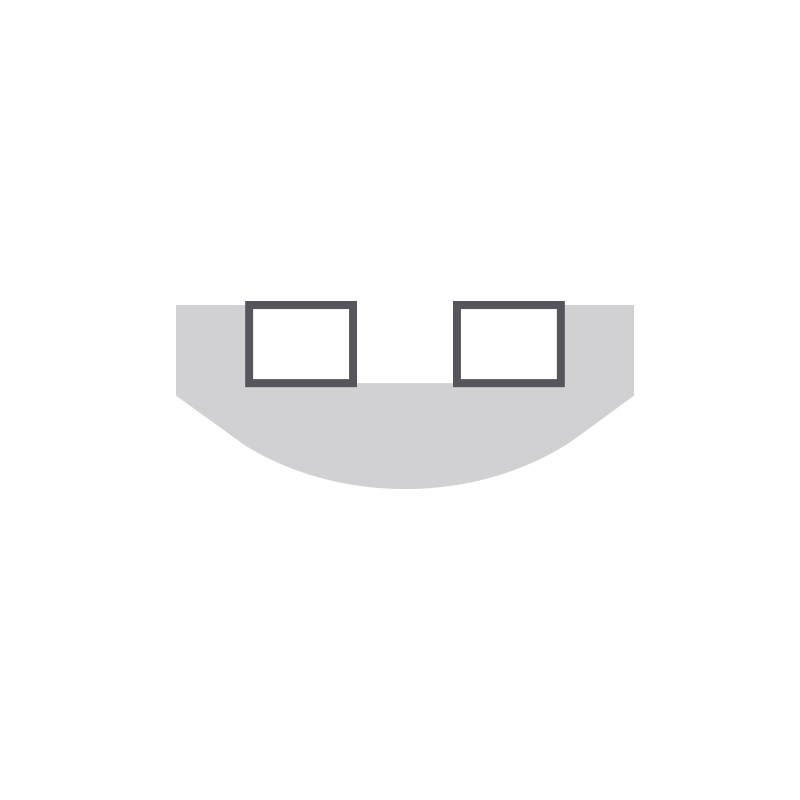 In-Mast Furling Main Sail
Upgrade your mainsail with in-mast furling. Enjoy the ease of sailing, easy reefing and managing the main with a smaller crew or single-handed. Open the sail with ease. 

Split-Twin Cockpit Table
The split cockpit table enables easy movement in the cockpit, around the table and from the cockpit to the interior. The table can be configured in numerous ways; open side wings and closed mid-section enables small tables on each side for people to enjoy drinks and snacks, while still enabling easy movement into the yacht interior. Full open table offers enough space for lavish meals. The sunbed configuration offers a place to set-down drinks, as well as widens the side-bench and converts it into a full-on sunbed. 

Fixed Carbon Bowsprit
Installed in standard, the longer carbon bowsprit enables one to sail deeper downwind and makes sure the asymetric gennaker or code 0 is less blanketed by the mainsail and more of the sail area is used. 

Ambient lights
Illuminate your yacht with beautiful ambient lighting including dimming options.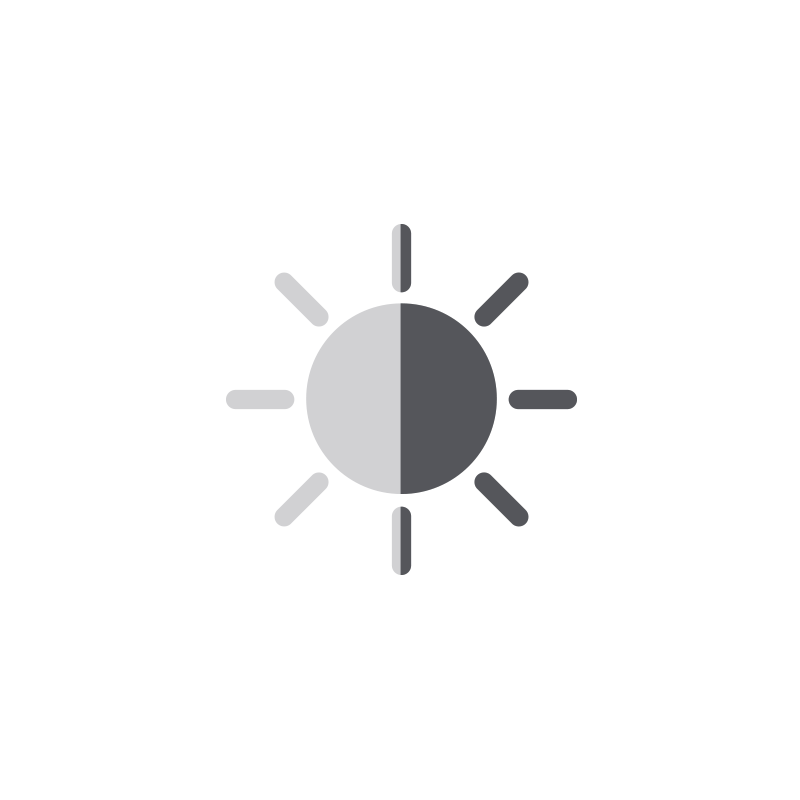 ANCHOR WINDLASS
Deploy your anchor with a simple and convenient push of a button. Manage it at the anchor locker, or with a remote, a feature built for single handed sailors. Be confident at your anchorage with a chaincounter.

Twin wheels
Due to the wider and flatter hull design, twin rudders are more efficient than a single rudder, providing exceptional control and reducing the tendency to broach. The yacht does not stall easily, her pitching moment is reduced, and directional control is superb!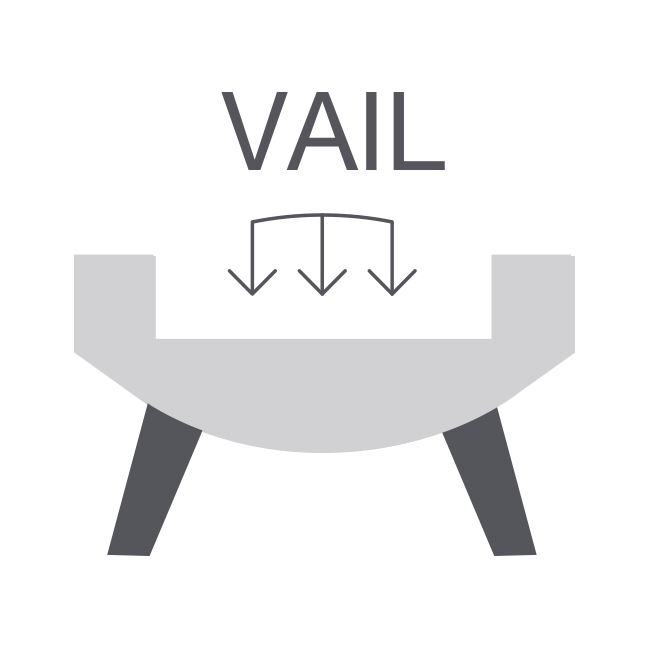 Yacht Layout