Why
Elan Impression 43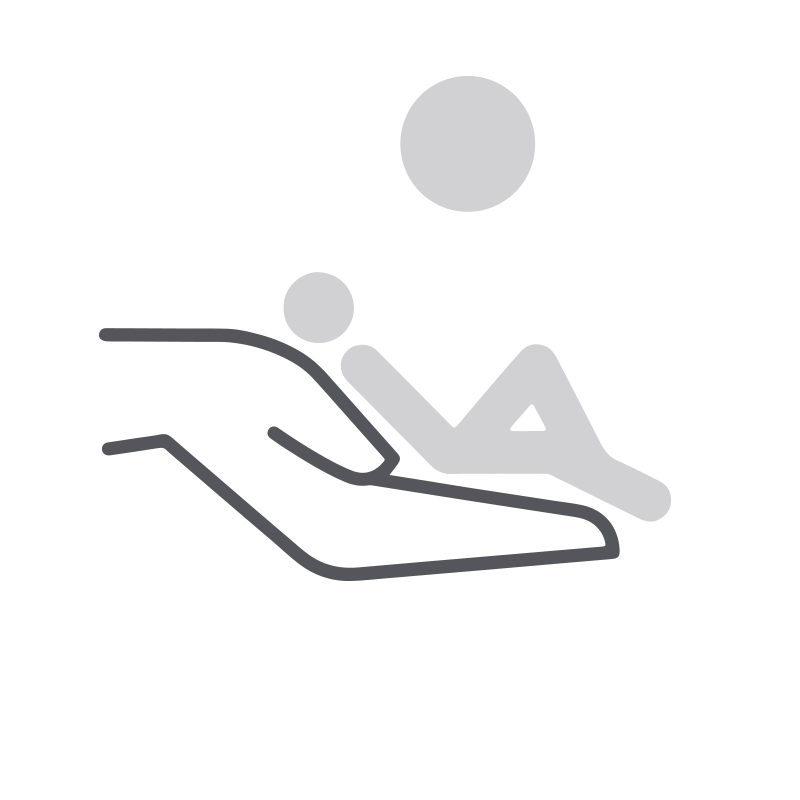 Comfort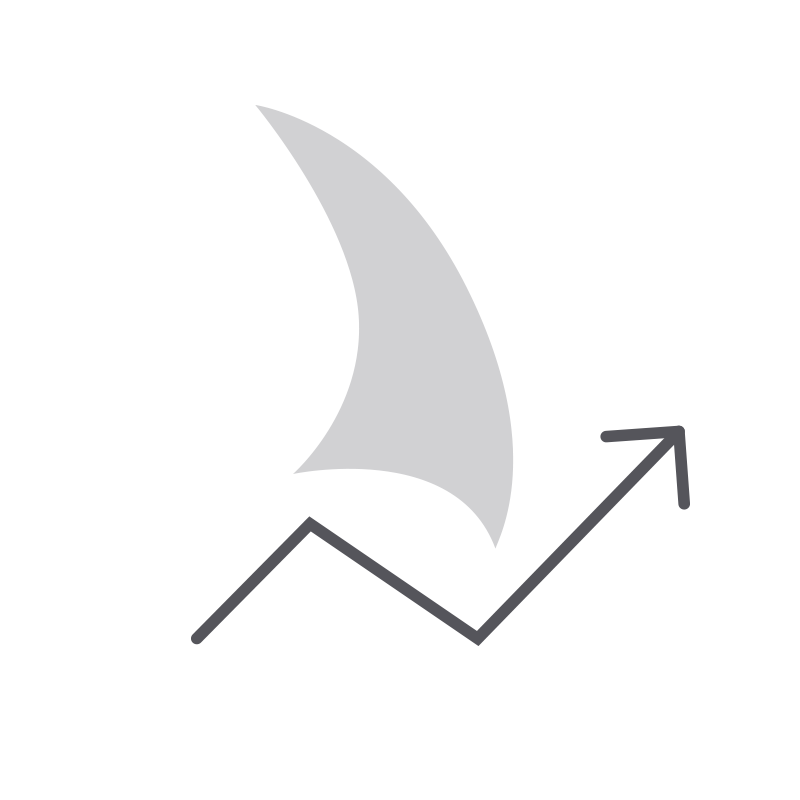 Great investment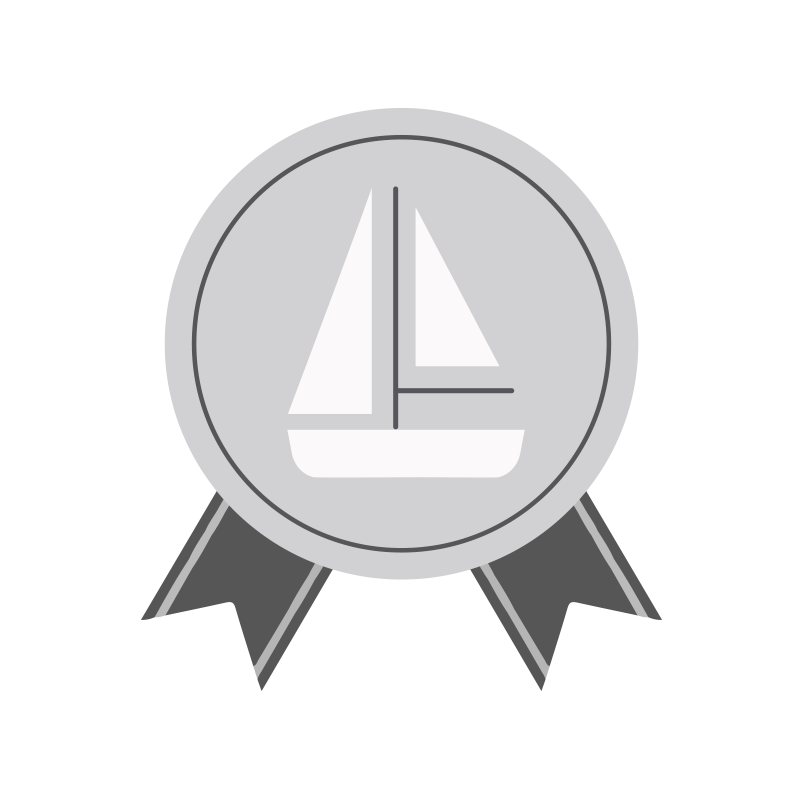 Quality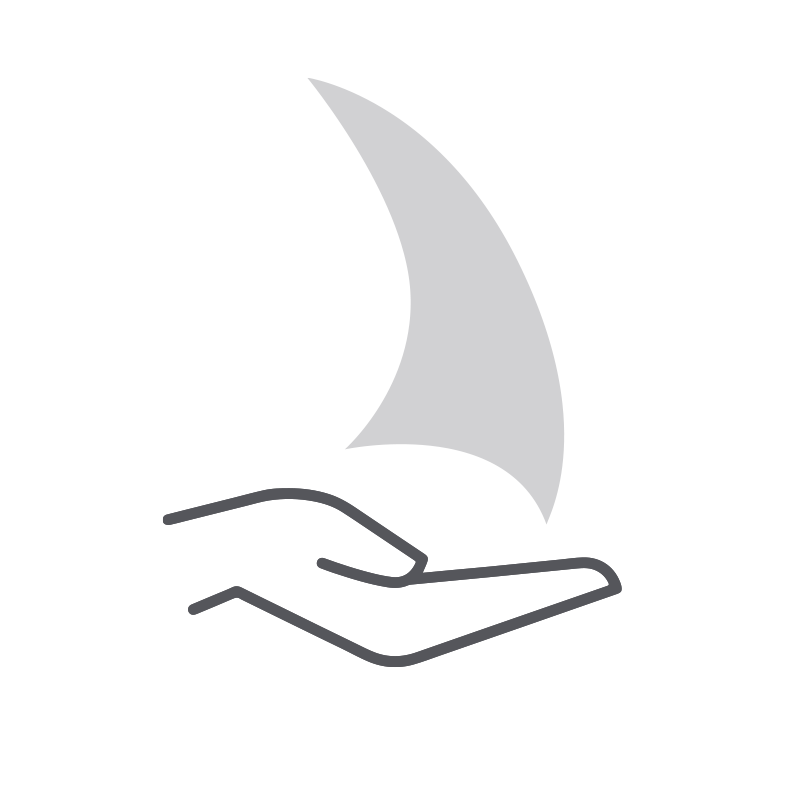 Easy to sail

Deck saloon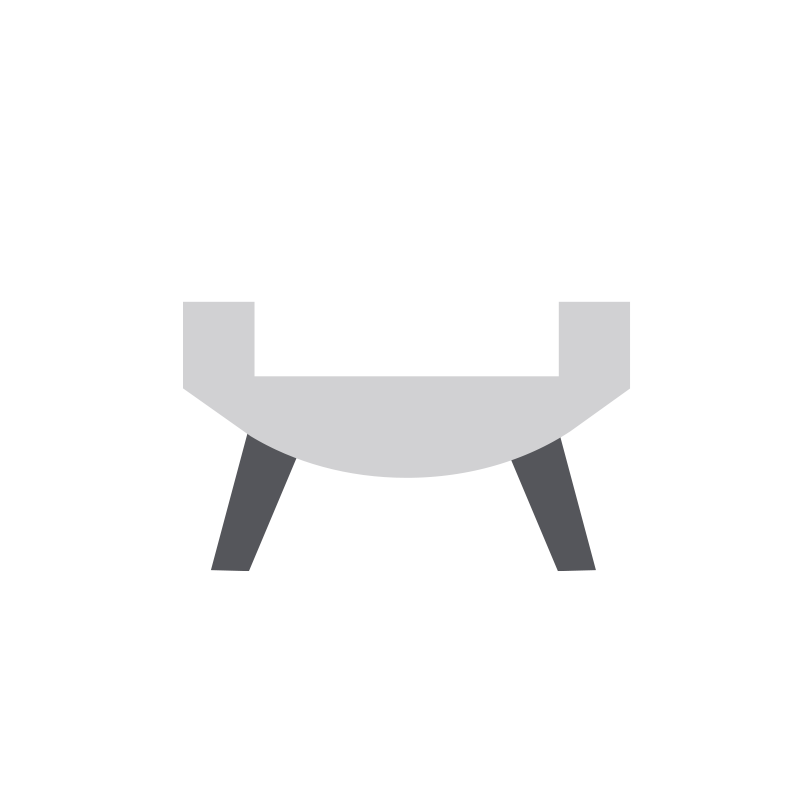 TWIN RUDDERS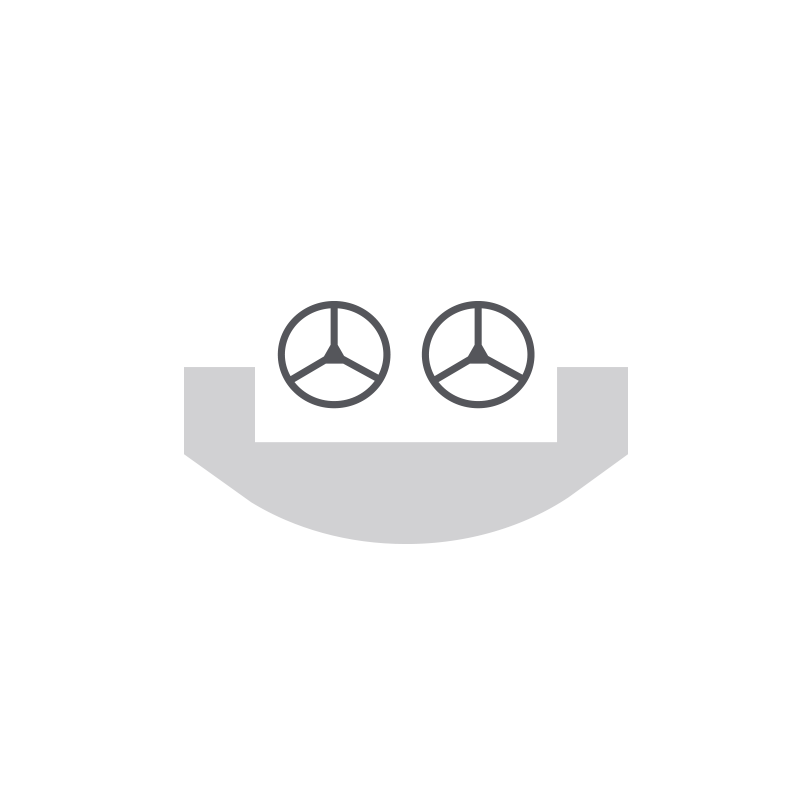 TWIN HELM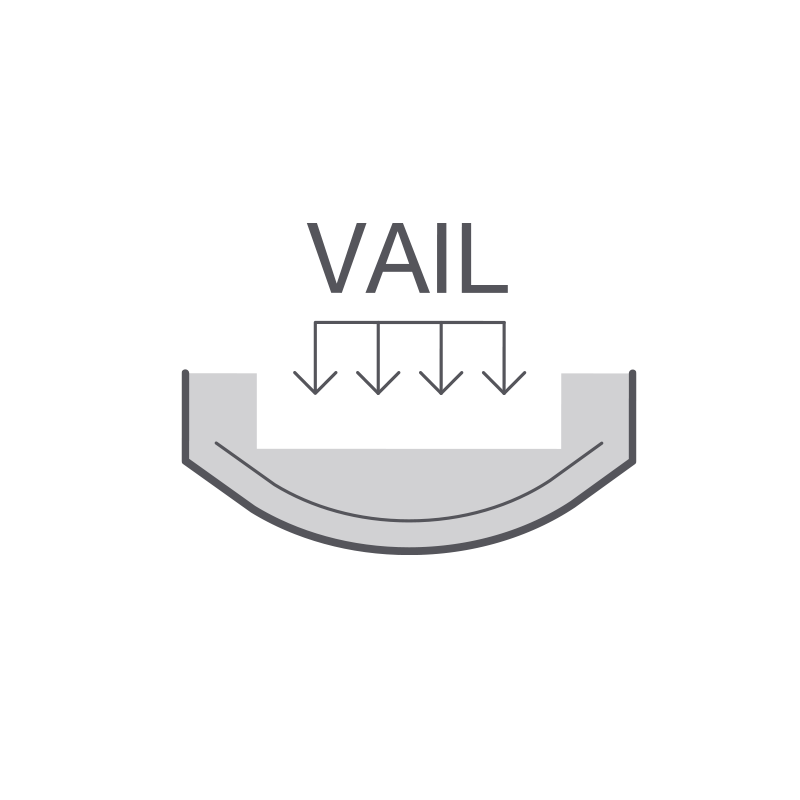 VAIL HULL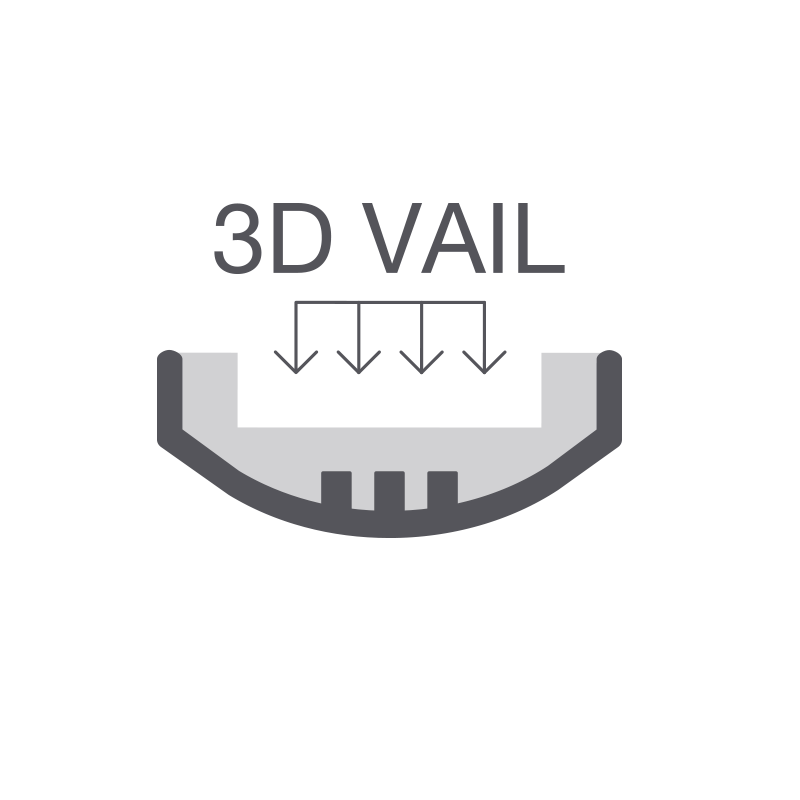 3D VAIL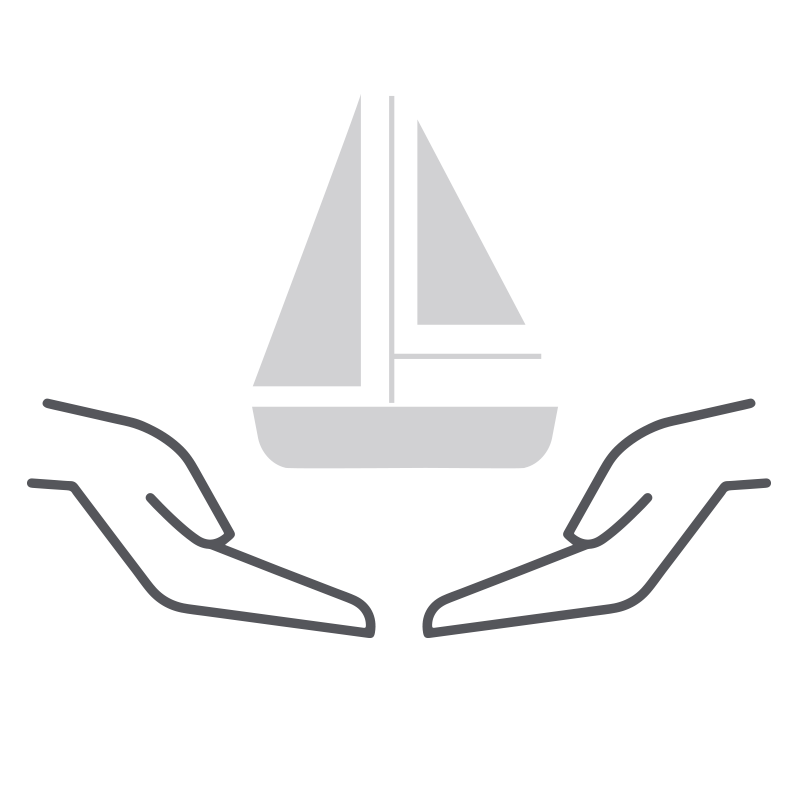 Safety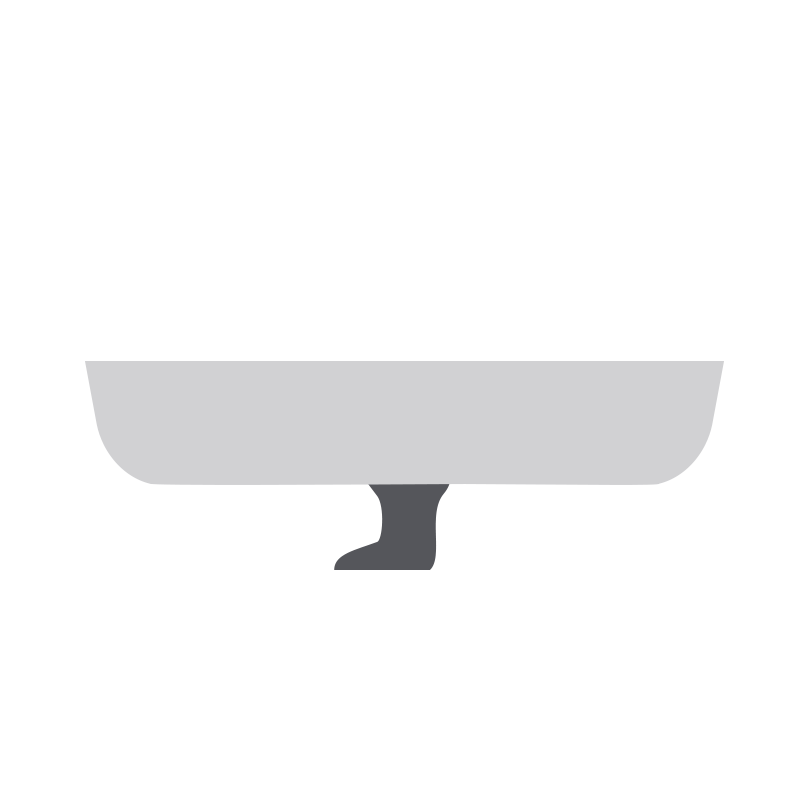 L shaped keel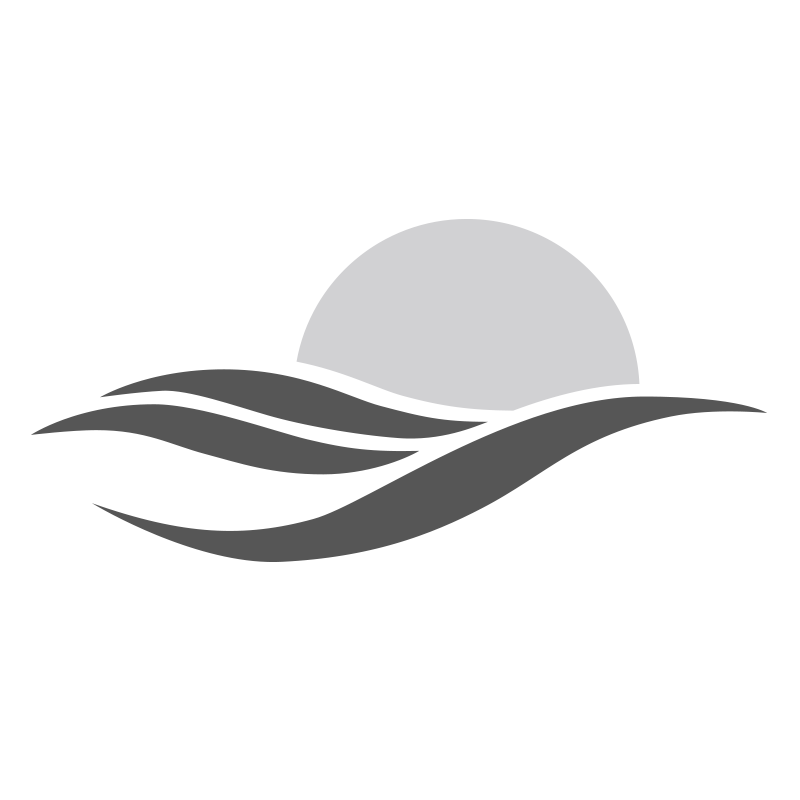 Blue Water Crusing
COMFORT
Elan yacht has been designed with every comfort in mind. Leisure when cruising is guaranteed. Relaxation and enjoyment is a priority – everything from a large volume, sunbathing areas in cockpit, outdoor grill and fridge, to microwave and coffee machine options.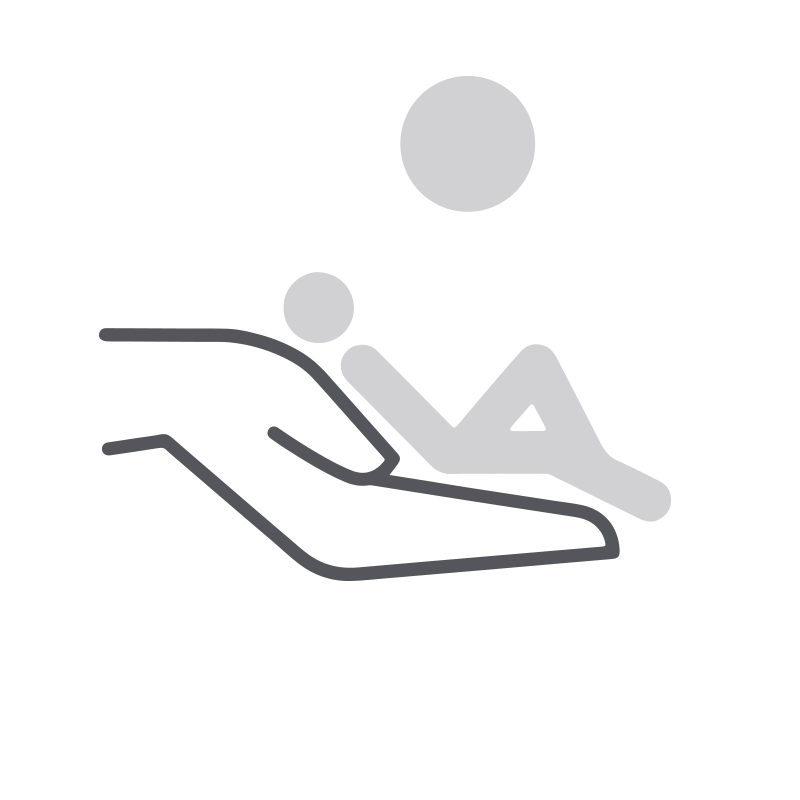 GREAT INVESTMENT
Elan Yachts are one of the most popular yachts to serve as investments in charter market. Low maintenance cost, exceptional durability, reliable aftersales support and easy upkeep – all of these elements ensure the Elan yachts have great value retention and profitability.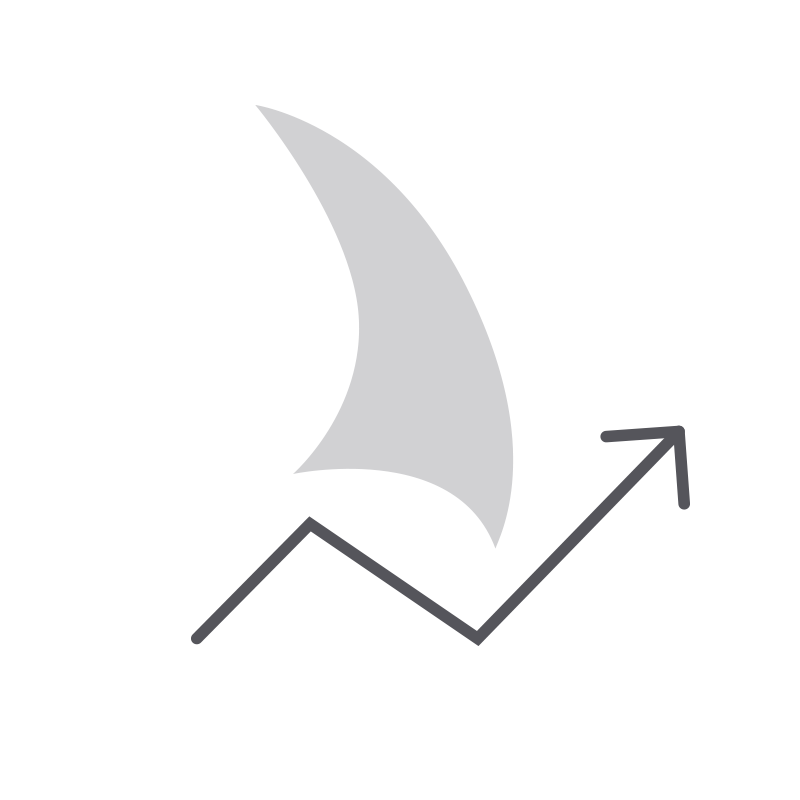 QUALITY
Created with a team of world-class GRP technicians, craftsmen and engineers, Elan Yachts are a level above the quality of other production yachts. Hop aboard and see the difference – unparalleled design, solid wood finish, and high attention to detail in every aspect. Durable and reliable - true benefits of a more than 70-year-old tradition in yacht-making.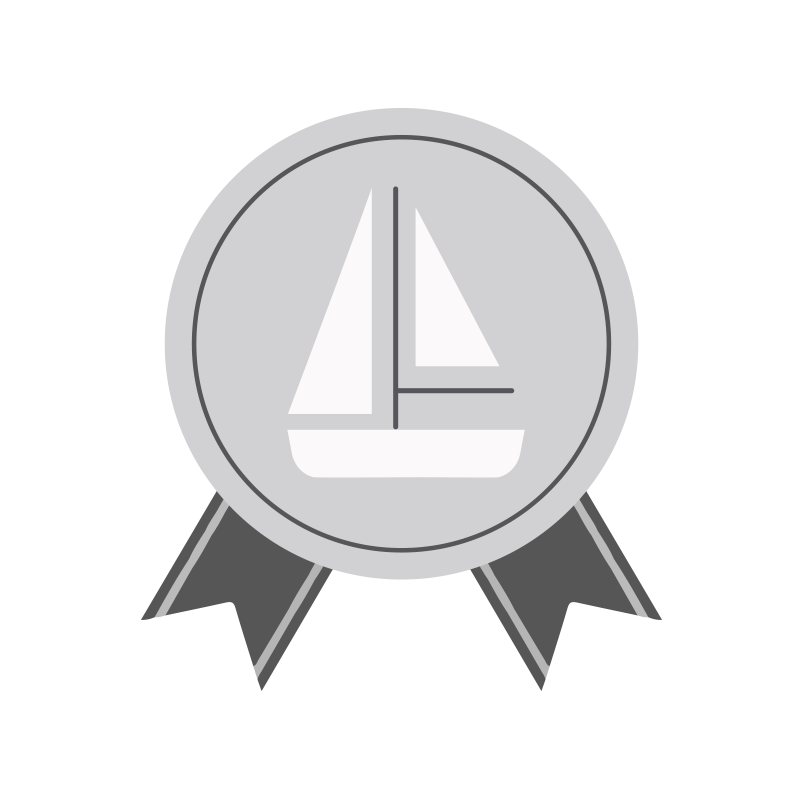 EASY TO SAIL
This yacht is easily handled by a shorthanded or even single-handed crew, due to winch placement and furling sails. Paired with a more conservative sail plan, this ensures an easily managed rig.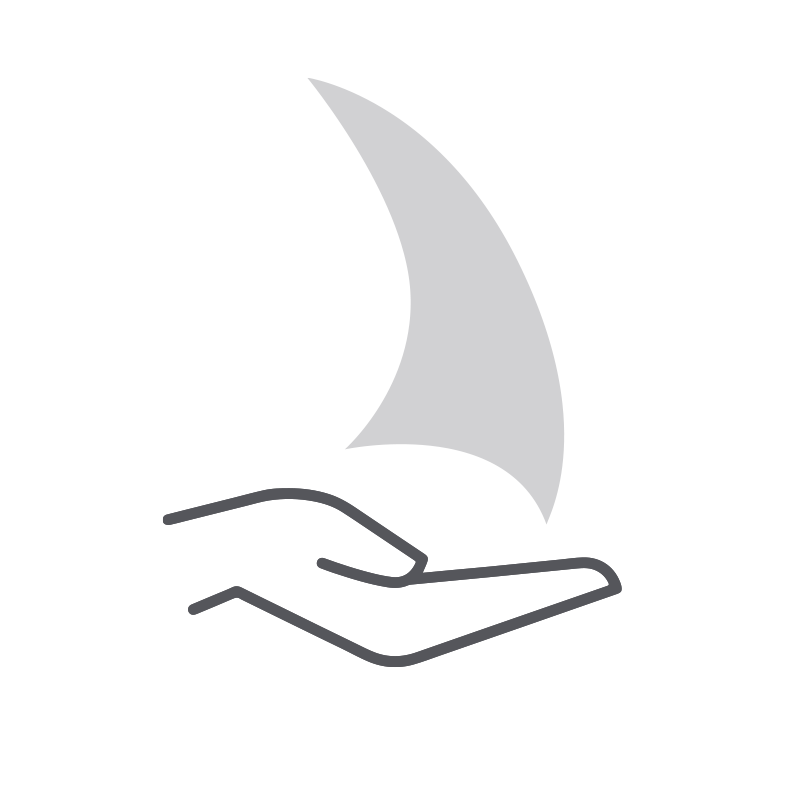 DECK SALOON
The raised coachroof forms a deck saloon yacht which offers a far brighter and more spacious interior than an ordinary yacht, thus creating a true home away from home while onboard.

TWIN RUDDERS
Twin rudders provide exceptional control and reduce the tendency to broach. The yacht does not stall easily, as her pitching moment is reduced. The twin rudder system provides finger-tip directional control, especially when heeled.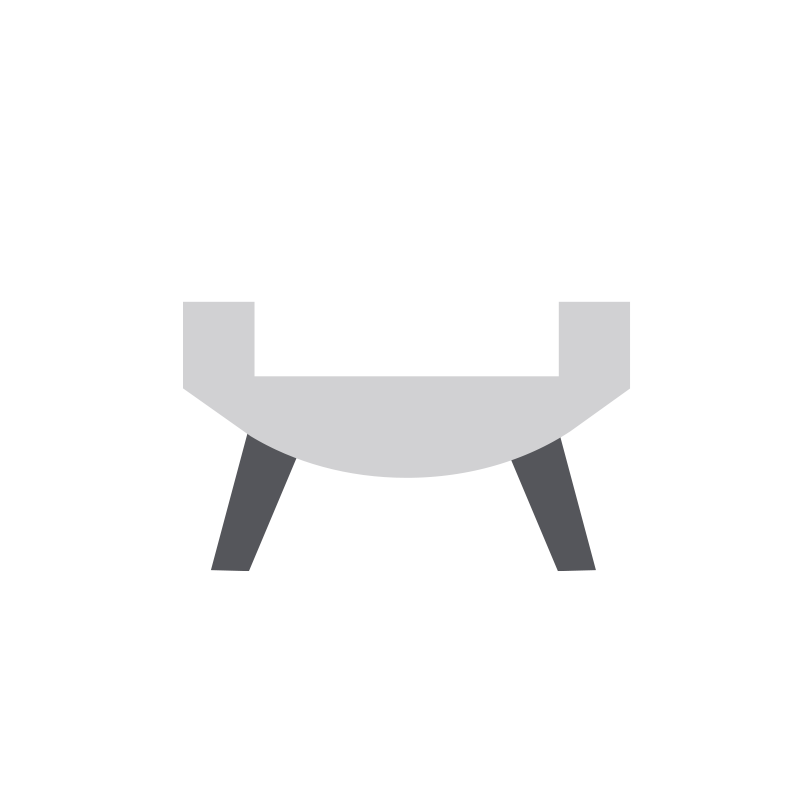 TWIN HELM
Elan yachts were one of the first production yachts that incorporated a twin helm system, borrowing the concept from the offshore racing world. Now a staple in yacht design, the Jefa steering twin wheel approach enables easy maneuvering from both sides of the yacht while not impeding movement in the cockpit. Twin helms also introduce a new level of redundancy on your blue water cruises, especially when paired with twin rudders.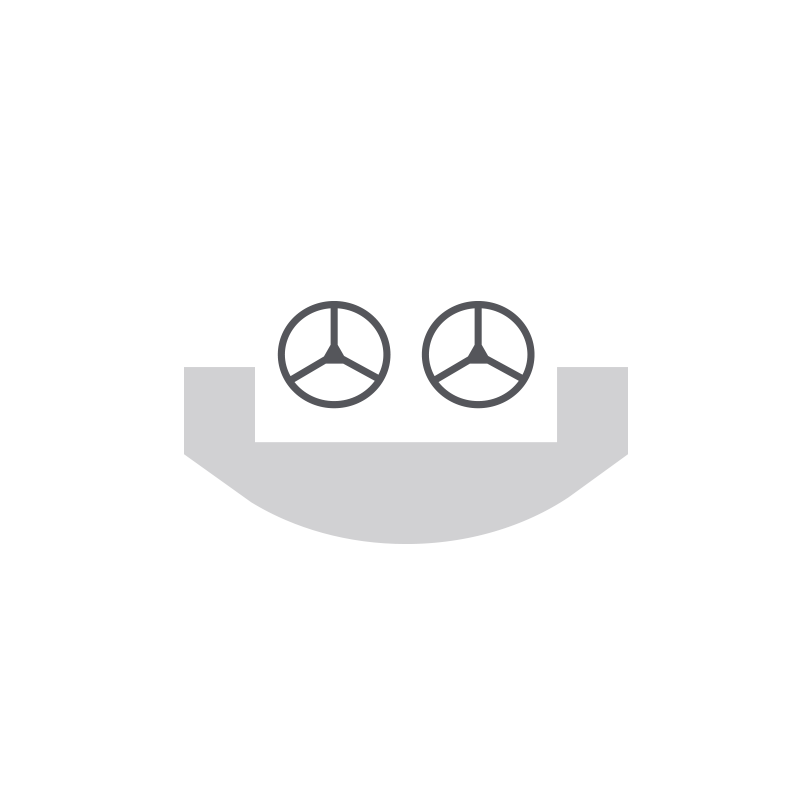 VAIL HULL
As the only sure way to prevent osmosis, and ensure uniform stiffness, lightness and safety, Elan was one of the first serial yacht manufacturers to adopt the Vacuum Assisted Infusion Lamination back in 2003. VAIL enables a complete saturation of resin and removes human error from the process.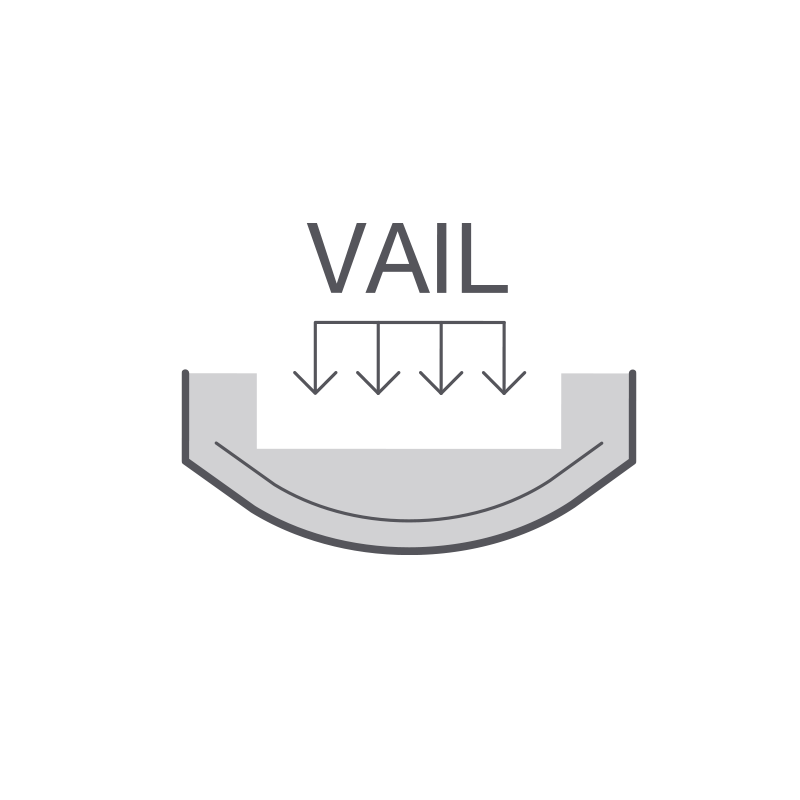 3D VAIL
In essence, the 3D VAIL technology integrates the inner yacht structure, stringers and stringer supports into the hull itself using vacuum assisted infusion. When fully applied, this complicated and expensive process creates a one-piece laminated structure out of all load-bearing elements of the yacht, increasing the stiffness and lightness and ensuring best mechanical properties.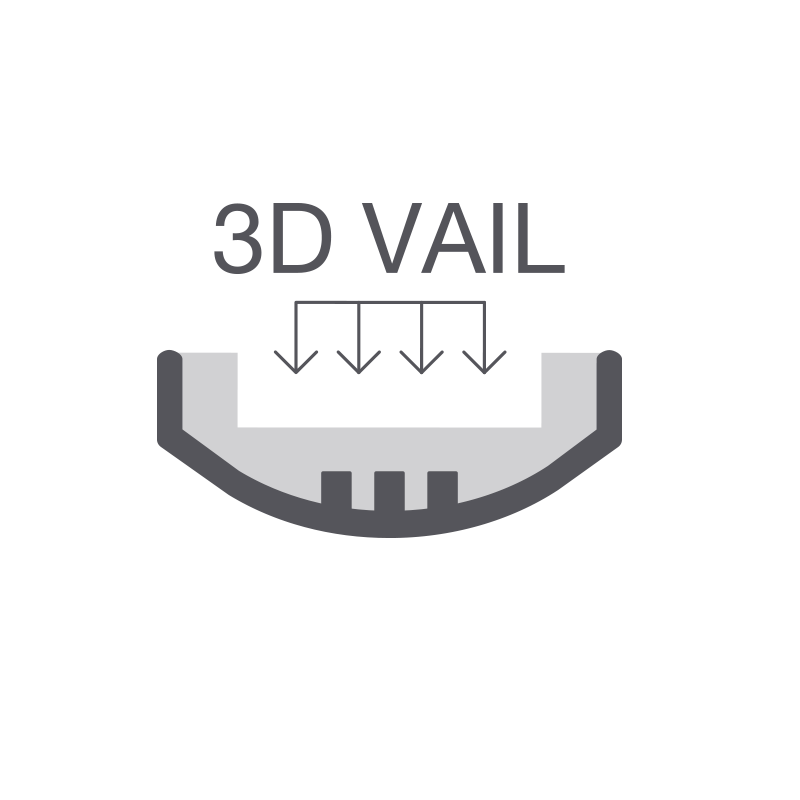 SAFETY
Conservative sail plan and a hull shape that does not punish casual sailors in extreme weather. Low centre of gravity, great stability due to CFD modeling by Humphreys Yacht Design. Option of closed and covered cockpit that protects the crew from the elements. Easy and convenient emergency ladder trigger mechanism. Stiff hull that saves lives.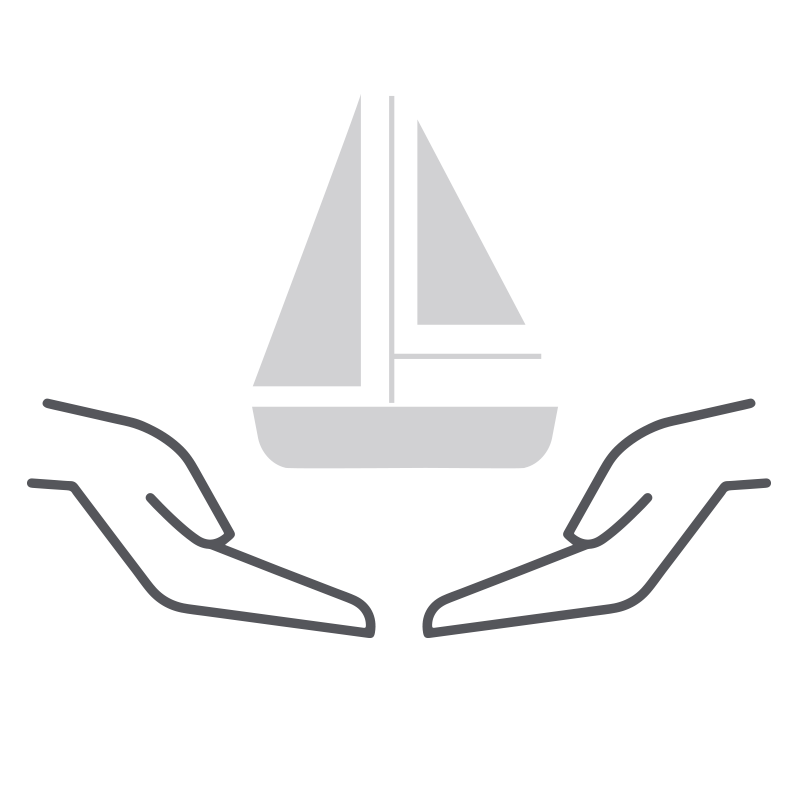 L-SHAPED KEEL
The classic L shaped keel has many benefits ensuring easier navigation. It's a user friendly keel with advantages when clearing kelp, easier manouvering in marinas and a smaller draught.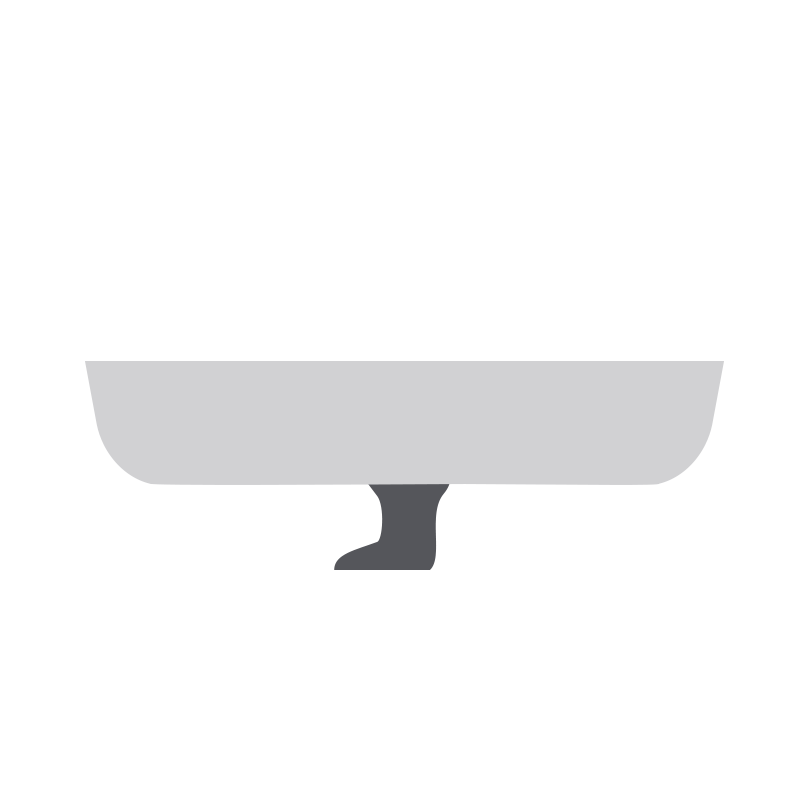 BLUE WATER CRUISING
Be one of many people to travel long distances on an Elan yacht. Cross oceans, or even circum-navigate the globe; forget about the everyday issues of the mundane life and set sail on your biggest adventure ever. Reliability, ease of sail, stiffness of the hull, comfort and capacity for a myriad of blue water equipment (like a water-maker and a generator) enable the yacht to became your perfect blue water cruiser.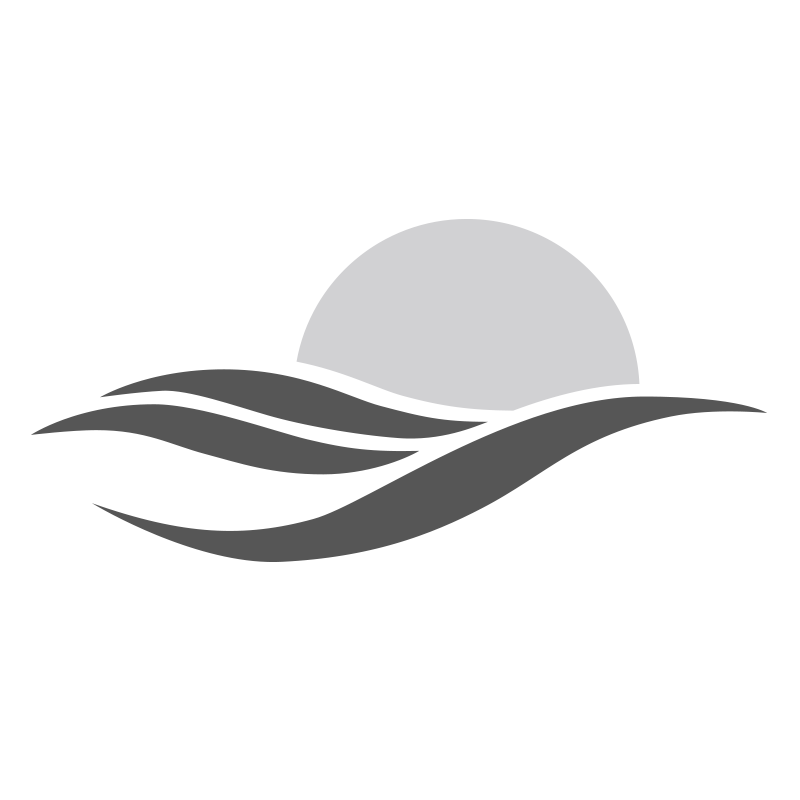 The cockpit is built for enjoyment at anchor as well as sailing pleasure. Ample seating for up to 10 people will make sure everyone has comfort on board. Optional modular cockpit table converts into two sunbeds and enables lounging and sunbathing in the cockpit as well. Beautifully designed steering pedestals can support 9-inch electronics and a myriad of other instruments one might wish for. The twin helm with composite steering wheels offers freedom of movement aboard.
There are plenty of cockpit lockers as well, offering enough space for a life-raft, and any other equipment that needs to be on hand.
Integrated into the deck are two transom boxes, which offer an extended seating area for the skipper and guests and can hold both a grill and a refrigerator.
The yacht comes with a small bathing platform in standard specification, and that can be upgraded to a large platform for more space, safety, and a closed transom feel.
No Impression yacht would be complete without the now-iconic transom seats, which are sure to be the first taken as the yacht sets sail.
The deck can be enhanced with both synthetic and real teak, depending on the wishes of the owner. Large, flush hatches and portlights are built in the coach roof in many places, letting both light, and that soothing breeze in the interior.
The yacht has a self-tacking jib in standard, but can also be upgraded to a genoa among other options.
Owners can choose between three or four-cabin versions. The three-cabin version includes an en-suite with an island bed and a spacious head with a separate shower, and the four-cabin version adds a cabin with bunk beds, perfect for families or groups of friends.
The interior is built with "rustic" oak veneer and marine-grade plywood, contrasted with modern gray-coloured storage cupboards. A solid oak wood finish is applied wherever the furniture is expected to go through most use, to increase its durability.
The saloon can comfortably seat the crew around a centre table, flanked by two solid wood chairs that fold in a pre-determined space when sailing. It can also be easily converted into a double berth.
The long side-galley features a three-ring stove with an oven and a front-opening refrigerator on the convenient L-shaped cabinet. The long layout offers plenty of surface space and cupboards for storage. The stove area is protected by easy-to-clean panels and is ventilated by a hatch above.
Boasting a modern wide-beam hull, the yacht offers much more space than previous models. Due to the continuing tradition of a raised coach roof, what we call a "semi-deck-saloon", it holds its own against competitors as well.
It will surprise no one that the hull and sail plan was designed by Humphreys Yacht Design. Be rest assured that the yacht will therefore have great sailing characteristics even at fully-loaded larger displacement yachts.
The yachts aesthetics were styled in cooperation with the design studio Pininfarina, a relationship that birthed the multiple design award-winning Elan E6 and is now continuing with the Elan Impression 43.
The hull and sail plan are optimized for easy short-handed sailing. Elan's recognizable 3D VAIL composite technology creates a light, stiff and incredibly safe construction style. VAIL, or vacuum-assisted infusion lamination process creates a solid hull without imperfections or air bubbles, which, in combination with the vinyl ester outer layer makes the yacht osmosis-proof. The "3D" part of vacuum-assisted infusion lamination is applied to the vertical and lateral stringers, which ensures the best mechanical properties of the hull and rigging and is the secret behind Elan's famed hull stiffness.
The deck is also constructed in VAIL technology, which adds to lightness and durability to the yacht as well as improves mechanical properties of the composite. Moreover, the construction technology process is safer for the workers and the environment, as it protects the workers from chemical exposure and reduces waste.
The yacht has twin rudders, designed by Humphreys Yacht Design, in-house epoxy constructed rudders optimized for rigidity, endurance, and control. The twin rudder design provides finger-tip steering and reduces the tendency to broach.
Technical Specification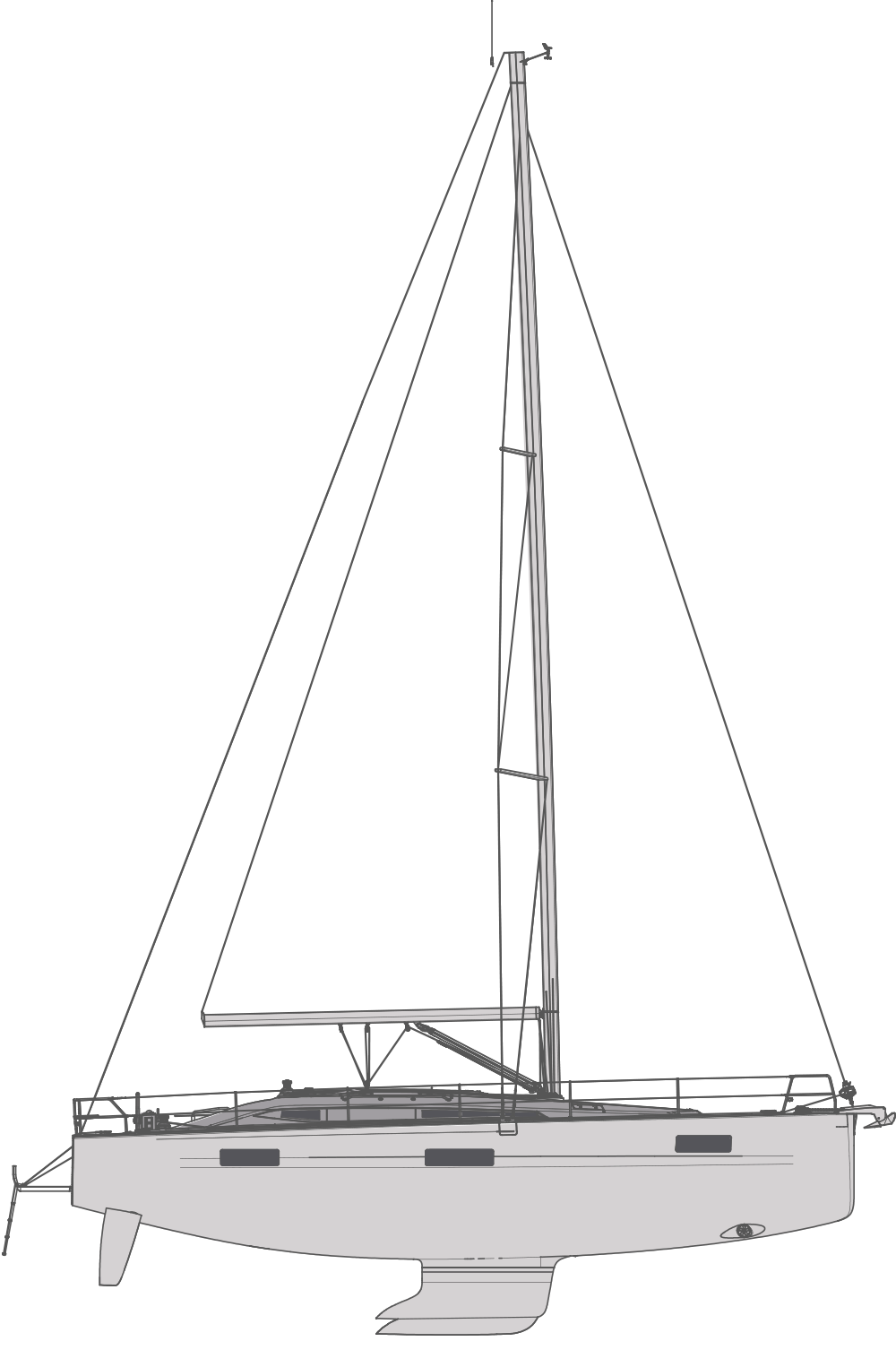 Length Overall
13.32 m | 43' 8'' 
 Length Overall (with bowsprit)
13.60 m | 44' 7"
 Hull length
12.82 m | 42' 
 Length at waterline
12.20 m | 40' 
 Beam
4.25 m | 13' 11" 
 Draft (standard)
1.95 m | 6' 5"
 Draft (option)
1.70 m | 5' 7"
 Air Draft (incl. antenna)
19.90 m | 65' 3"
 STD displacement
11,100 kg | 24,471 lbs
 Ballast (standard)
3,541 kg | 7,807 lbs
 Ballast (option)
3,686 kg | 8,126 lbs
 Engine (standard)

Yanmar 4JH45 45 HP

 Engine (option)

Yanmar 4JH57 / 57 HP

Yanmar 4JH80 / 80 HP

 Engine (electric option)

Oceanvolt electric TBQ

 Fuel Capacity
287 L | 75.8 US gal

 Water Capacity (Standard)

 Water Capacity (option)

270 L | 71.3 US gal

470 L | 124 US gal

 Mainsail (standard)
46.68 m2 | 502.5 ft²
 Mainsail Furling (option)
42.10 m2 | 453.2 ft²
 Self Tacking Jib (standard)
34.1 m2 | 367 sq feet
 Genoa (option)
41.30 m2 | 444.5 ft²
 Gennaker 
118 m2 / 1,270 ft²
 I
16.30 m | 53' 6" 
 J
4.815 m | 15'9" 
 P
15.20 m | 49'10" 
 E
5.43 m | 17'10" 
Design
Humphreys Yacht Design & Elan Design Team
Equipment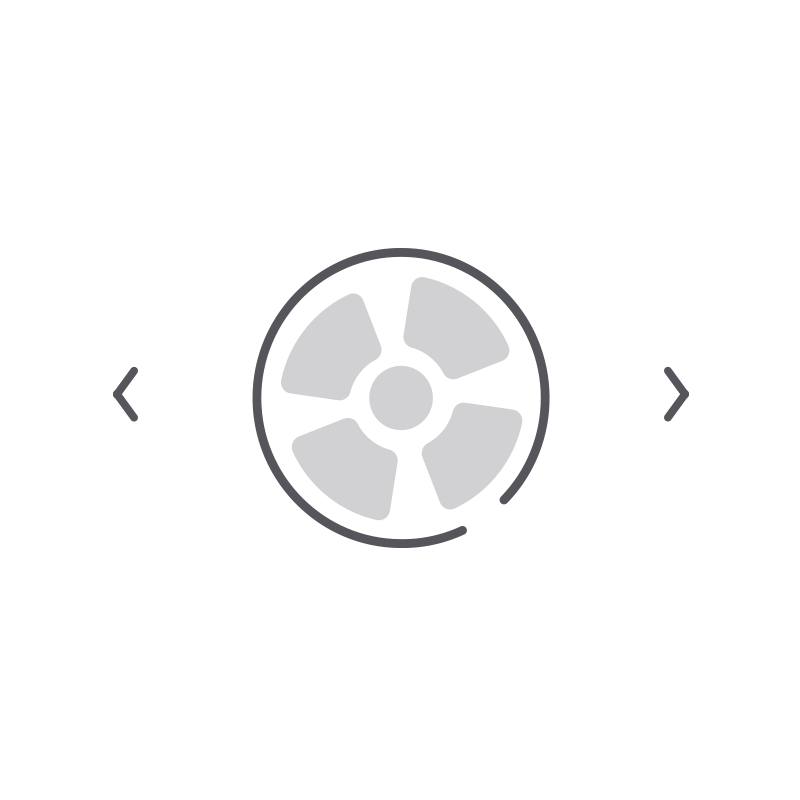 BOW THRUSTER

TEAK

SPLIT TWIN COCKPIT TABLE

SELF-TACKING JIB

IN-MAST FURLING MAIN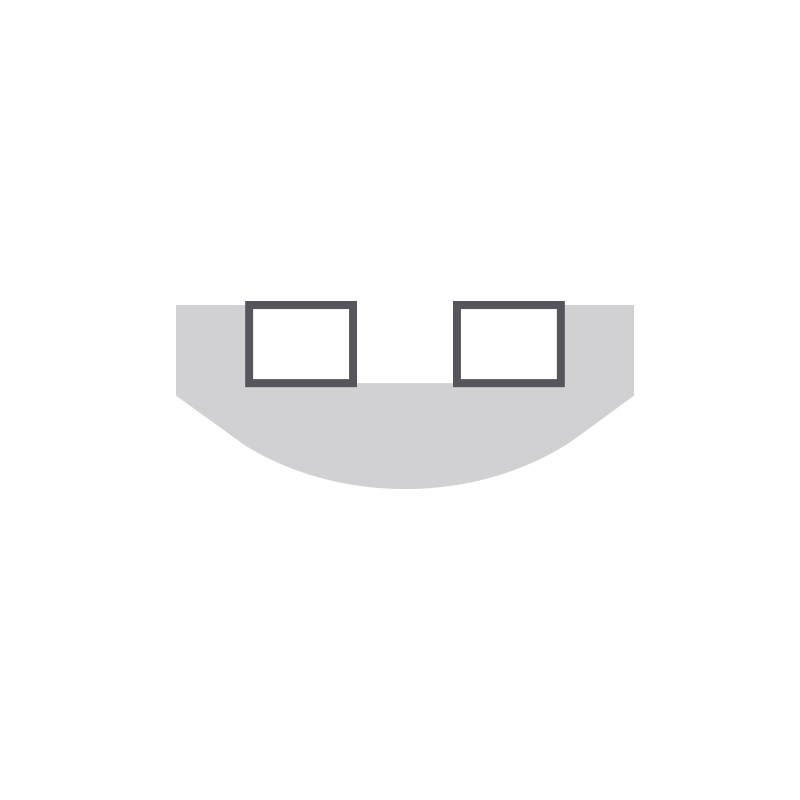 COCKPIT BOXES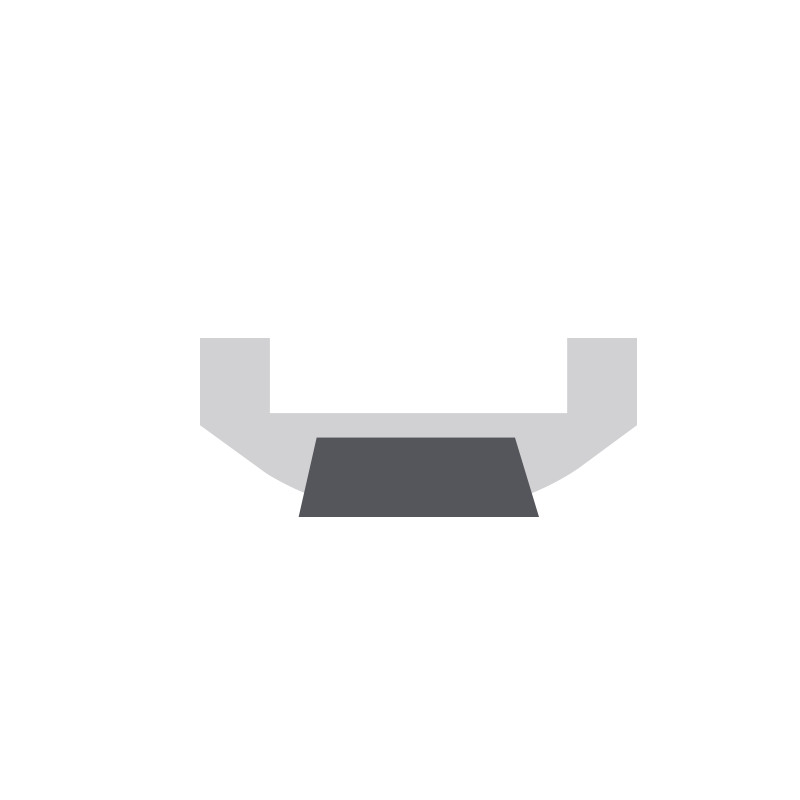 SMALL BATHING PLATFORM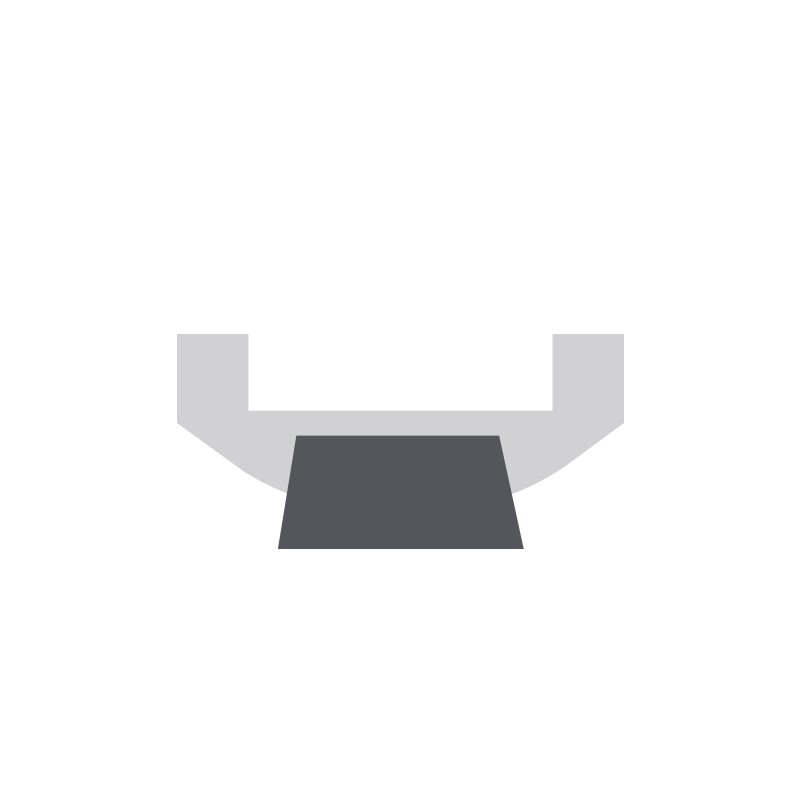 LARGE BATHING PLATFORM

DOUBLE BERTH IN SALOON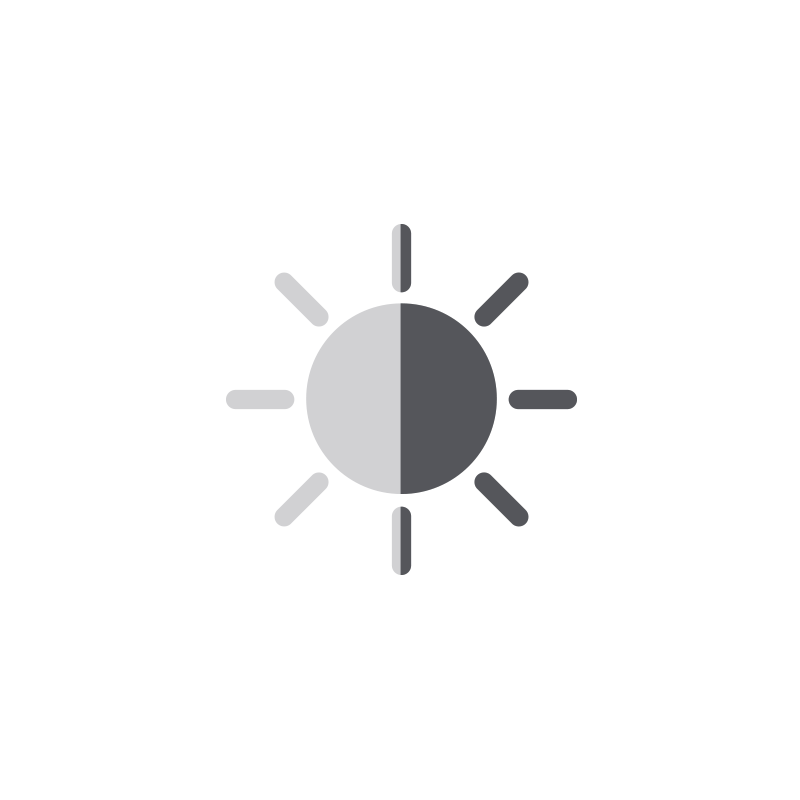 Ambient lights
Bow Thruster
The addition of a bow-thruster makes the life of any skipper easier, and the wallet of the invester less burdened in the long run. Enjoy the benefits of easy manouverability in any marina and avoid collisions.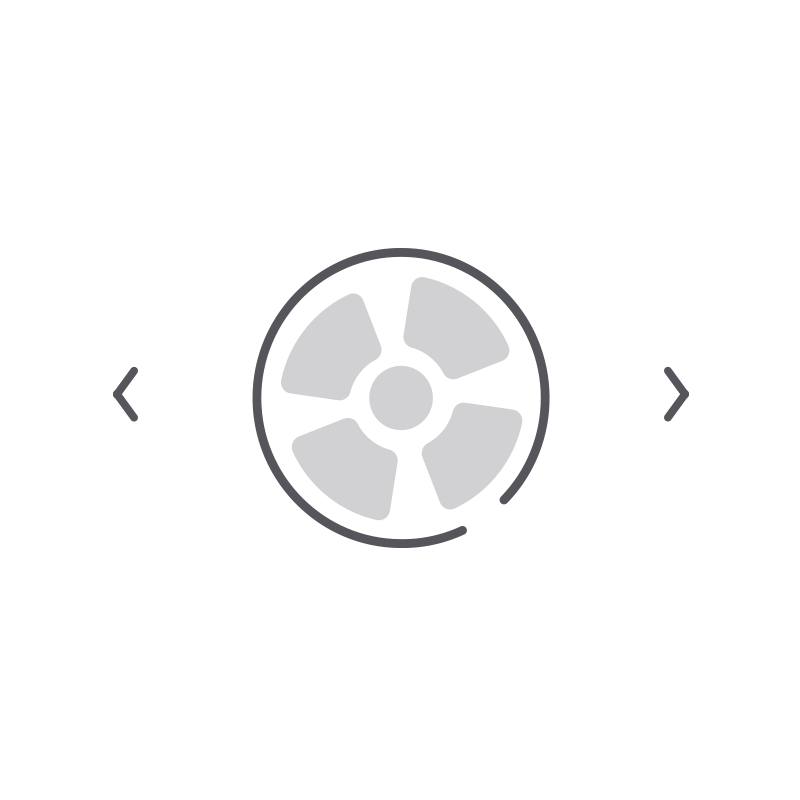 Teak in cockpit and on platform
All yachts come equipped with artificial teak in cockpit and on the bathing platform (if ordered). Can be upgraded to full teak deck and real teak. 

Split-Twin Cockpit Table
The split cockpit table enables easy movement in the cockpit, around the table and from the cockpit to the interior. The table can be configured in numerous ways; open side wings and closed mid-section enables small tables on each side for people to enjoy drinks and snacks, while still enabling easy movement into the yacht interior. Full open table offers enough space for lavish meals. The sunbed configuration offers a place to set-down drinks, as well as widens the side-bench and converts it into a full-on sunbed. 

Self-Tacking Jib
The ultimate aid for short-handed sailing. Perfect for experienced sailors and beginners, this system negates the need to rush to the winches when tacking or jibing, or asking your guests to help or move out of the way. 

In-Mast Furling Main Sail
Upgrade your mainsail with in-mast furling. Enjoy the ease of sailing, easy reefing and managing the main with a smaller crew or single-handed. Open the sail with ease. 

Cockpit Boxes
Incredibly popular and innovative feature, the cockpit boxes serve as additional storage as well as seating space. They can be upgraded to hold a cockpit grill and a refrigerator for ultimate enjoyment aboard!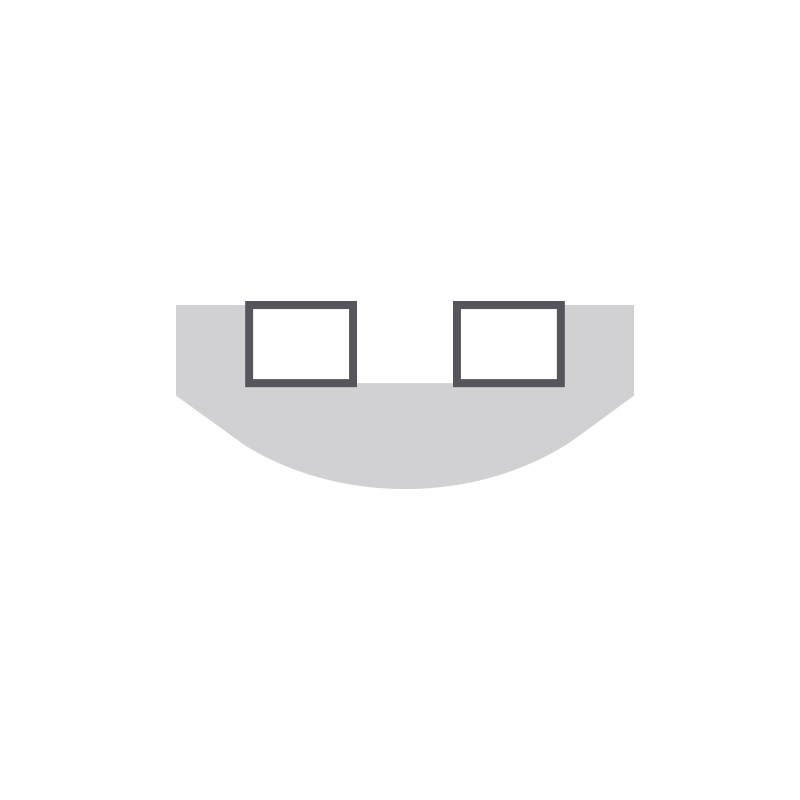 Small Bathing Platform
Light and out-of-the way, the small bathing platform comes covered in teak and enables easy bathing. Enjoy the sporty open transom feel of the yacht, keep weight low while keeping most of the utilities of a bathing platform.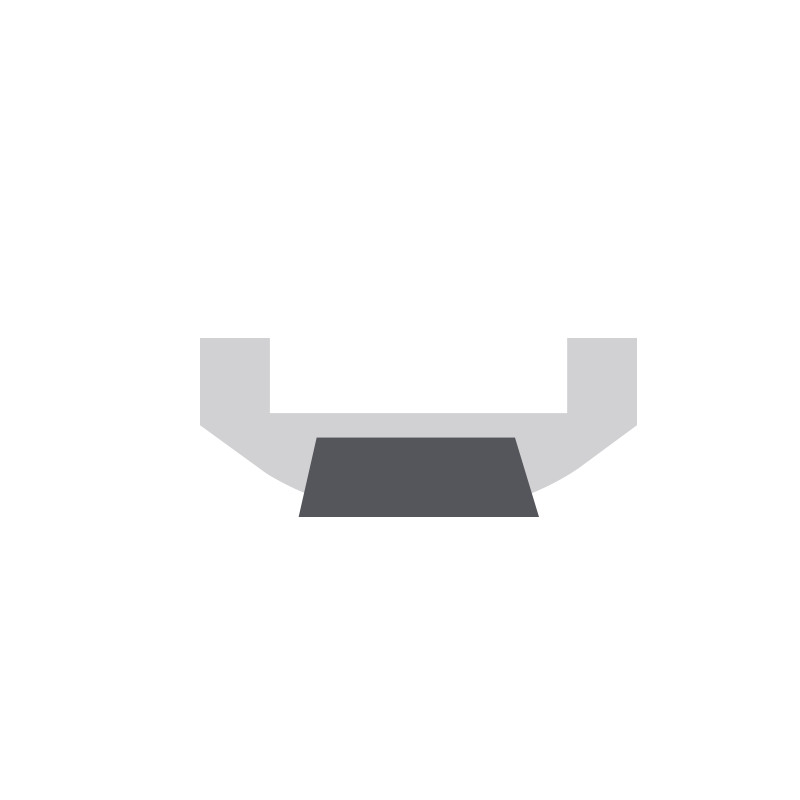 Large Bathing Platform
Choose the large bathing platform and extend the outside living area substantially. Increase safety for children and pets by closing up the transom. Sunbathe, fish, shower and enjoy life at sea, just above the water surface!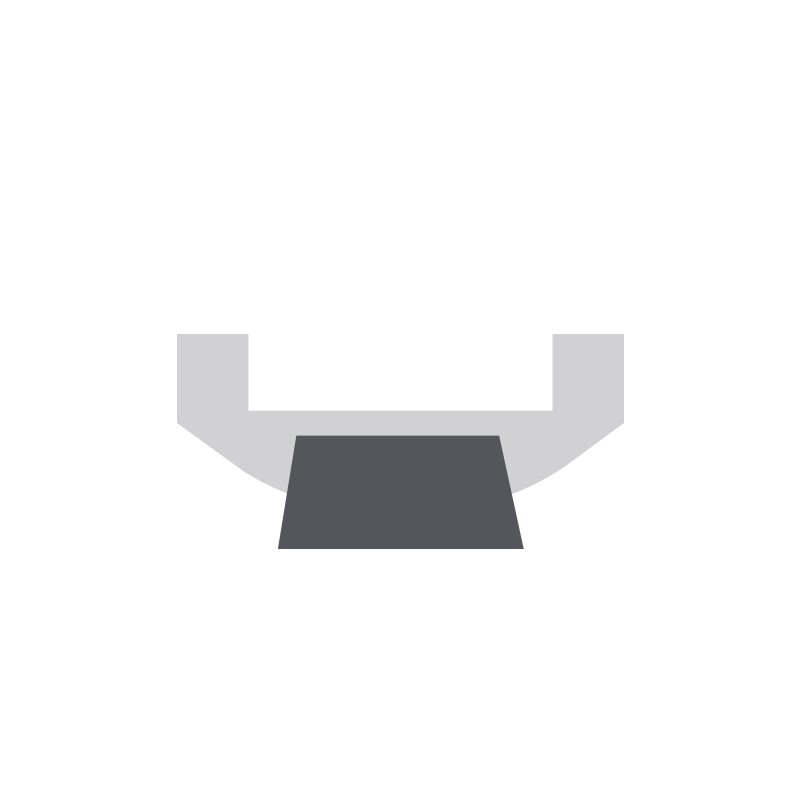 Double Berth in Saloon
As an option, the saloon area can be easily converted into a double berth, enabling more accommodation for larger crews. Perfect for charter yachts and owners with large families or plenty of friends.

Ambient lights
Illuminate your yacht with beautiful ambient lighting including dimming options.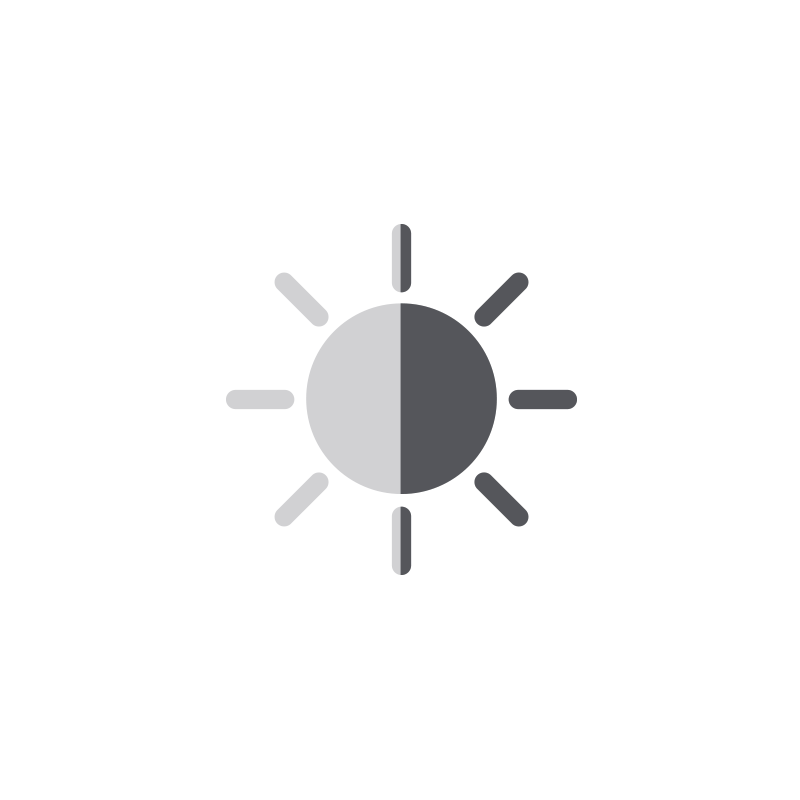 Yacht Layout


Related News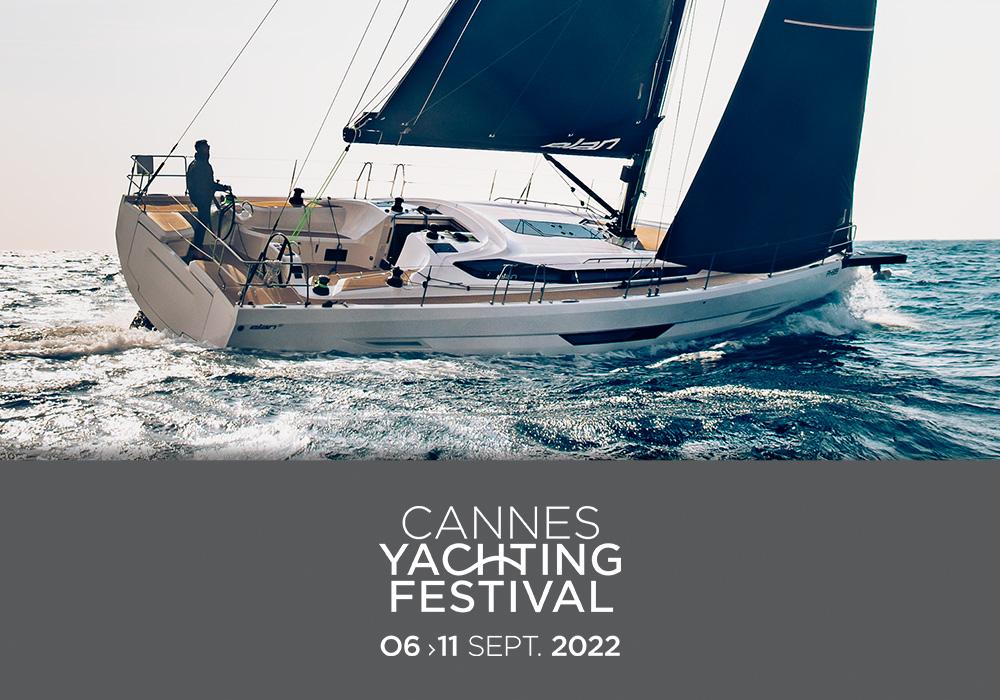 Along with an interactive 360 degree presentation of the new Impression 43
The Elan Impression 43 Heralds a New Era for the Famous Elan Impression Line