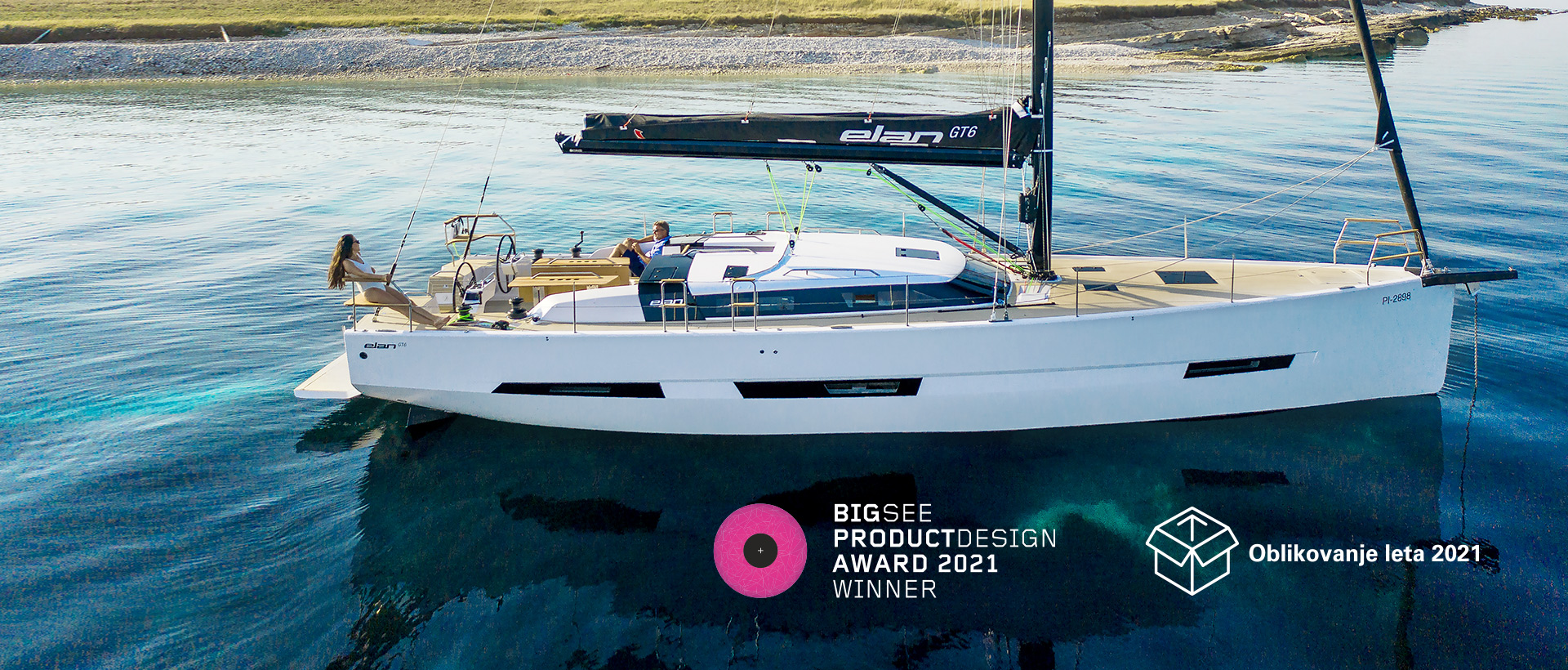 Elan GT6 wins two more design awards
The BigSEE center awarded Elan GT6 with two new awards.
25.11.2021
BigSEE, Center for creative economy of Southeast Europe is a platform for recognising rich creative projects with potential in several fields, including architecture, industrial design, art, culture, lifestyle, sport, science, education, politics, business, economy, travel, food and hospitality. It combines 21 countries of SE Europe from Italy and Austria to Greece and Turkey.
We're proud to announce that the new Elan GT6 won two prestigious awards: BigSEE Product Design Award 2021 in the mobility category, and Slovenian Design of the Year 2021. 
Upon awarding Elan GT6, the BigSEE jury wrote:
"When one combines the acclaimed nautical design of Humphreys Yacht Design, Studio F. A. Porsche and Elan, a shipyard that is reigning in it's class for decades, it is almost expected that the resulting yacht is a masterpiece. A rebirth of nautics and the perception of free time on the water reflects in a new concept, that on the one hand follows other trends, but at the same time supersedes them".
Our flagship GT6 is a next-generation Grand Tourer that delivers the perfect balance of speed and power, comfort and luxury, good handling, and precise control.