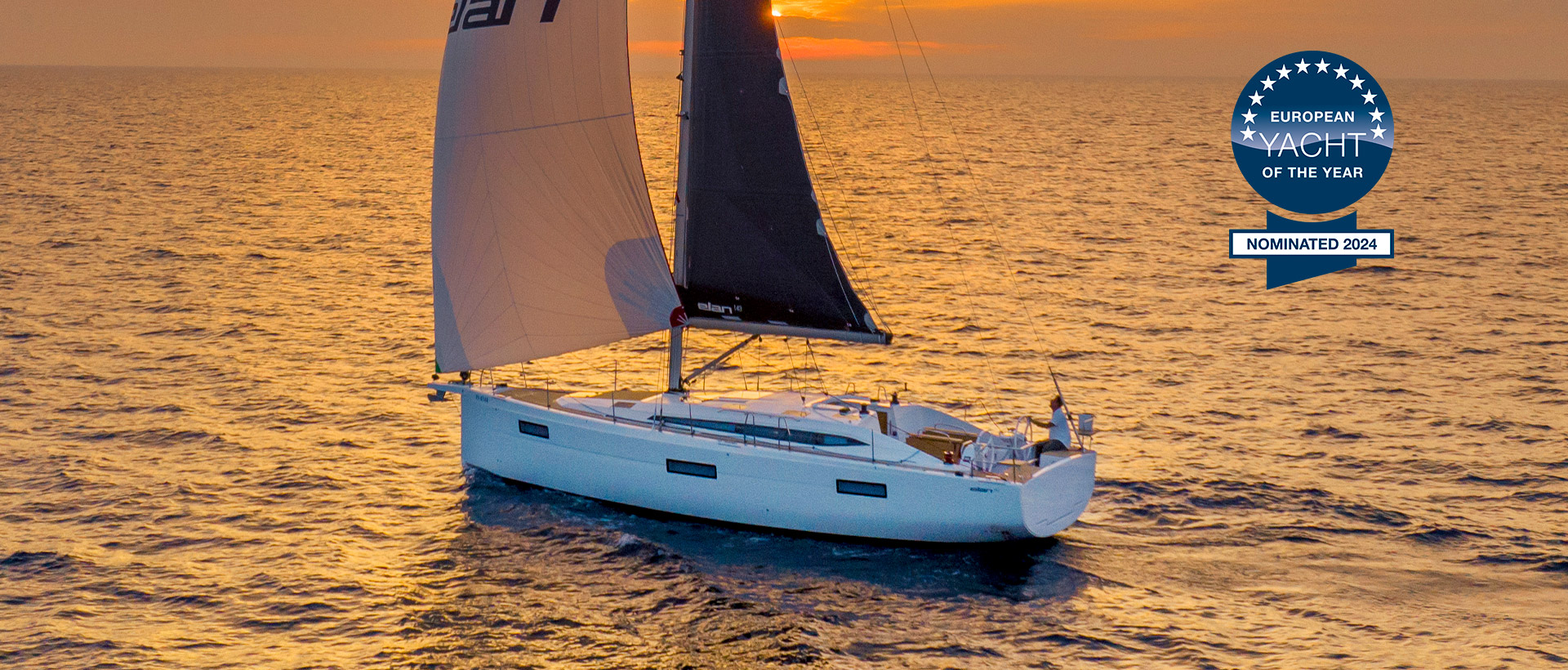 Elan Impression 43 nominated for prestigous European Yacht of the Year Award 2024
01.09.2023
We are thrilled to announce that the Elan Impression 43 has been officially nominated for the esteemed European Yacht of the Year Award 2024. A hallmark of innovation and quality in the yachting world, this accolade is considered the 'Oscar' of the marine industry. This is the third consecutive new model from Elan that has been nominated for the European Yacht of the Year Award. 
Designed in partnership with Humphreys Yacht Design, as well as Pininfarina, the Elan Impression 43 elegantly fuses functionality with comfort. It showcases a semi-deck-saloon design, allowing an abundance of natural light and spacious interiors. A balanced sail plan and a modern hull geometry provide unparalleled stability and safety.  
Marko Škrbin, director of Marine Division at Elan, commented on the nomination:  
"Gratitude runs deep when dedication is recognized. On behalf of the entire Elan family, I would like to extend our profound thanks to the EYOTY jury. Your acknowledgment is not just a nod to the Elan Impression 43, but a testament to the relentless spirit and passion of every craftsman and engineer within our team, as well as our partners that worked on the project. We're both humbled and excited for the future. Thank you." 
The Elan Impression 43 is a worthy, larger and more modern successor to the very popular Elan Impression 45.1, It is also set to be a serious contender for the cruising-minded family-orientated sailors world over. 
The nomination is not a first for Elan Yachts, as we have previously won EYOTY in 2006, 2007 and 2011 with Impression 434, Elan 340 and Elan 450, as well as more recently received nominations in 2020, 2021 and 2023 for Elan Impression 45.1, Elan GT6 and Elan E6.