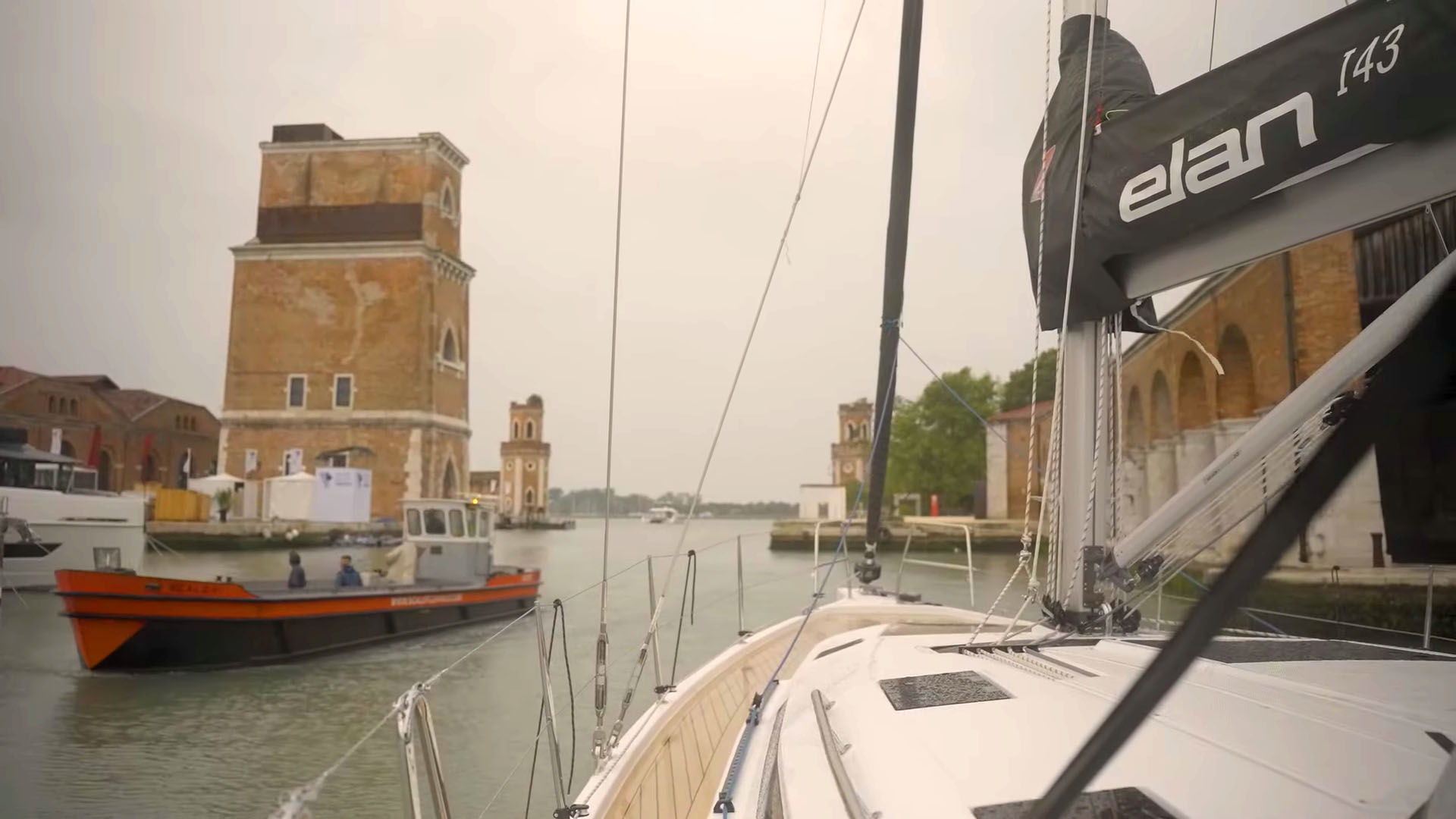 Sailing Minds: A Journey Through a Storm with JustMick, Sailor, Activist, and Psychologist
Crossing the Adriatic with the new I43, reminiscing about the old, I45
25.09.2023
Embark on a refreshing voyage with JustMick, an Italian YouTuber, marine activist, psychology enthusiast, and ardent sailor who steers a beautiful Elan Impression 45 named Katija. From beautiful Venice, to Portorož, Elan's home port, aboard the prototype of the Elan Impression 43, Katija's descendant.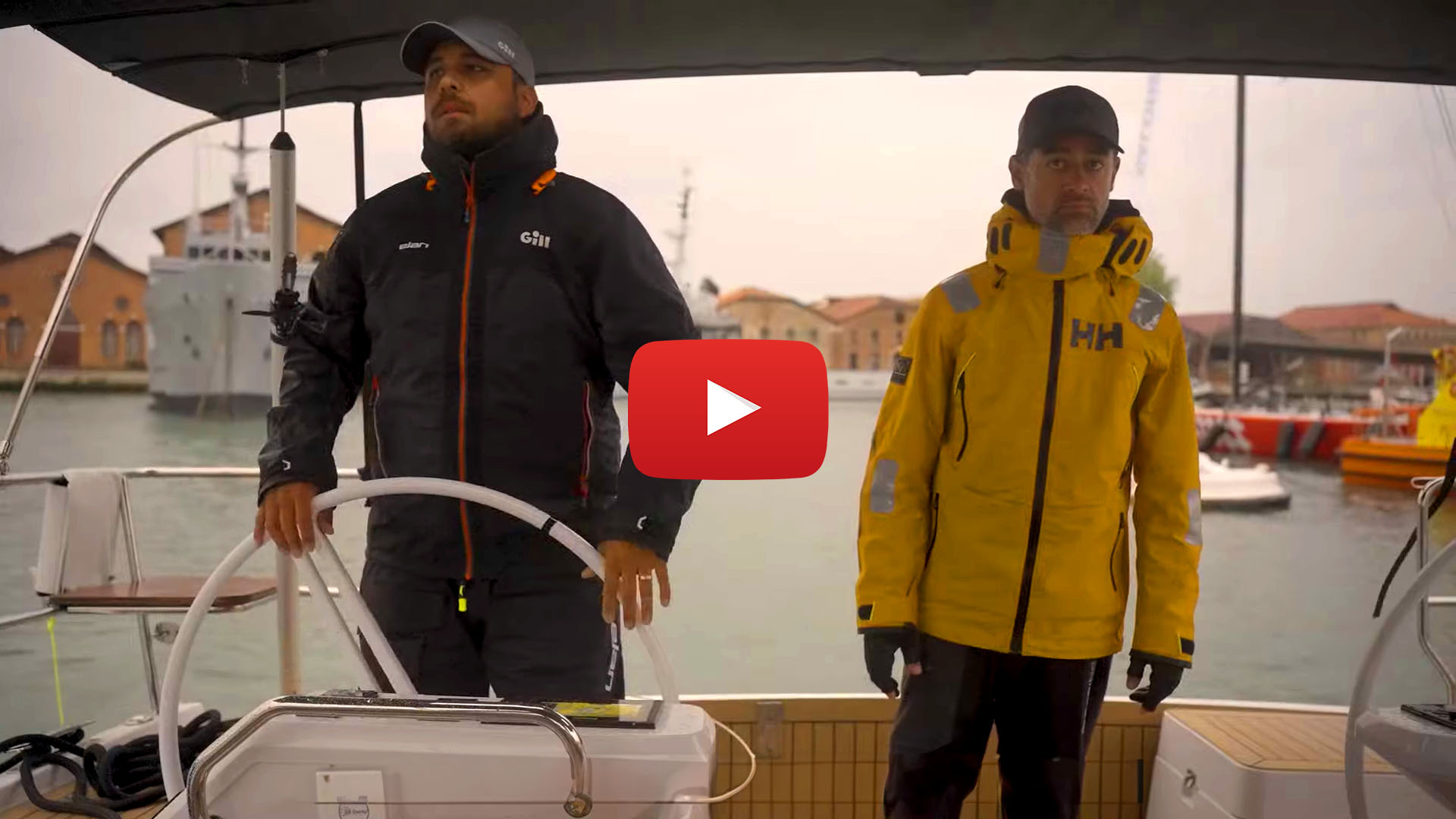 Embarking on an Adventurous Journey
Our story begins when we discovered that Mick would be at the Venice boat show, initiating an impromptu sailing trip across the Adriatic from Venice to Portorož. We had the opportunity to cross the Adriatic with him and introduced him to the new Elan Impression 43. The expedition offered not just a vivid glimpse into his nautical world but also his perspectives and endeavors that are deeply intertwined with the sea.
Mick, a self-proclaimed unconventional sailor, started his journey six years ago, searching for a form of freedom. His journey led him to understand sailing as a tool to explore diverse ways of perceiving life. It became his escape, a medium to recharge and rekindle a love for the conventional things in life like a bed and a shower. This continuous contrast and balance between the conventional and the unique give sailing its essence, adding a philosophical tint to every expedition.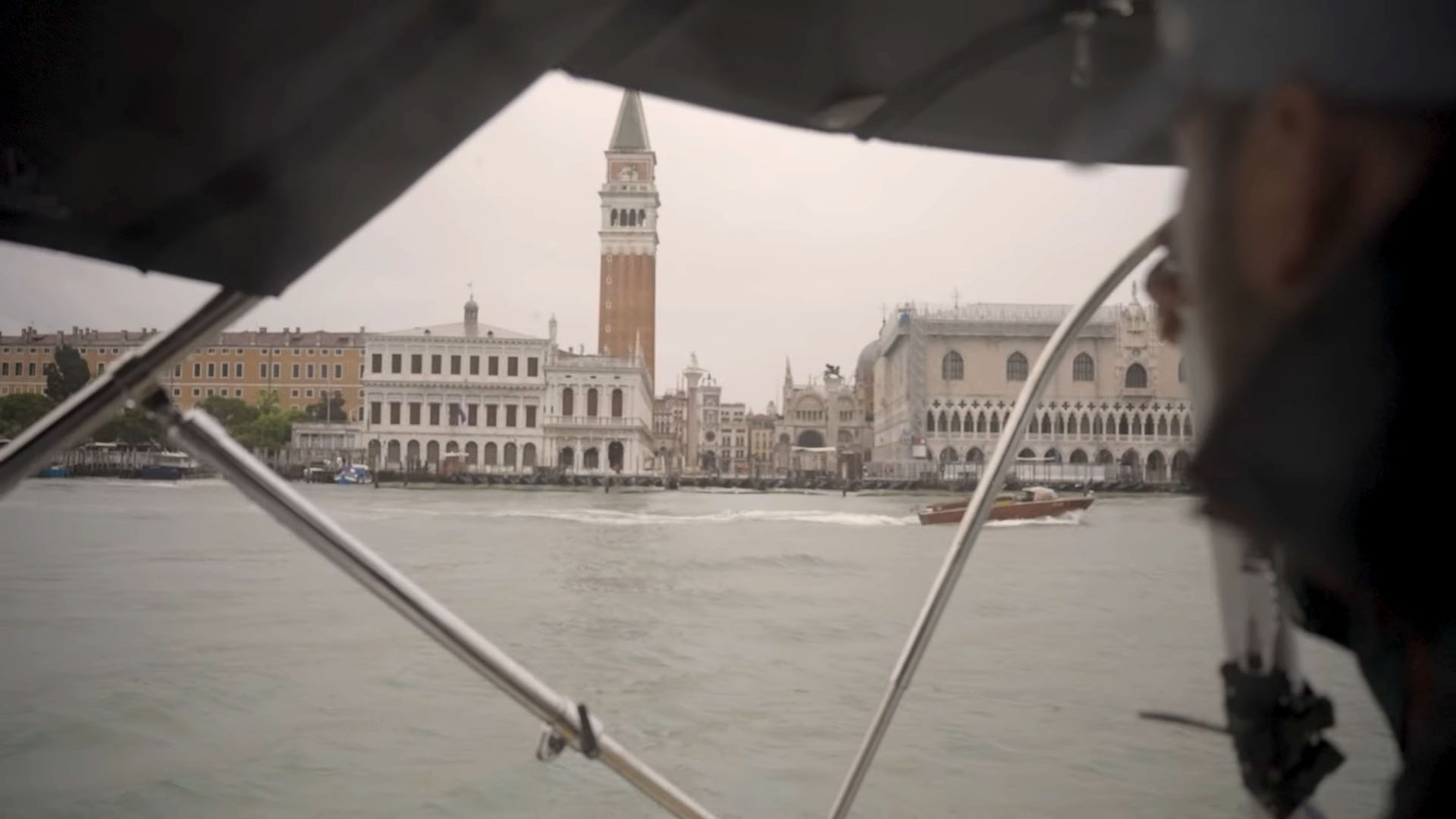 Philosophy and Activism on the Sea

Mick's expeditions are not limited to exploring waters and winds. It goes beyond, merging sailing with philosophy and activism. His project, 'Dirotatti' focuses on connecting with people more than places, observing and helping marine life, and combating illegal fishing. It strives to serve as an executive arm for several associations working towards preserving the seas, thus forming a network of collective efforts aiming for a united goal. Mick perceives sailing as an avenue for mindful exploration and potential healing for the mind. Observing and documenting marine life bring a sense of purpose and fulfillment. It transforms an ordinary sailing adventure into a mission, an opportunity to contribute positively to the sea and oneself.
Katija: An Impression 45, A Symbol of Exploration and Insight

Elan Impression 45 Katija is more than just a boat to Mick; it's a moving sanctuary where one can rethink life and gain awareness of its diverse aspects. His relationship with Elan Impression 45 Katija illustrates a life immersed in exploration and realization, demonstrating the potential of a life lived differently. This boat is not a symbol of status but a living space that facilitates contemplation and discovery. Mick and his Elan Impression 45, "Katija" represent a philosophical exploration into life, propelled by winds on the open sea. Their journey is a symbol of an alternative existence, a constant chase for balance, contrast, spontaneity, and improvisation in life. The discussions aboard are philosophical, encompassing life and its myriad aspects. Mick's YouTube channel serves as a visual testament to this unusual, exhilarating lifestyle, offering a fresh perspective to his audience.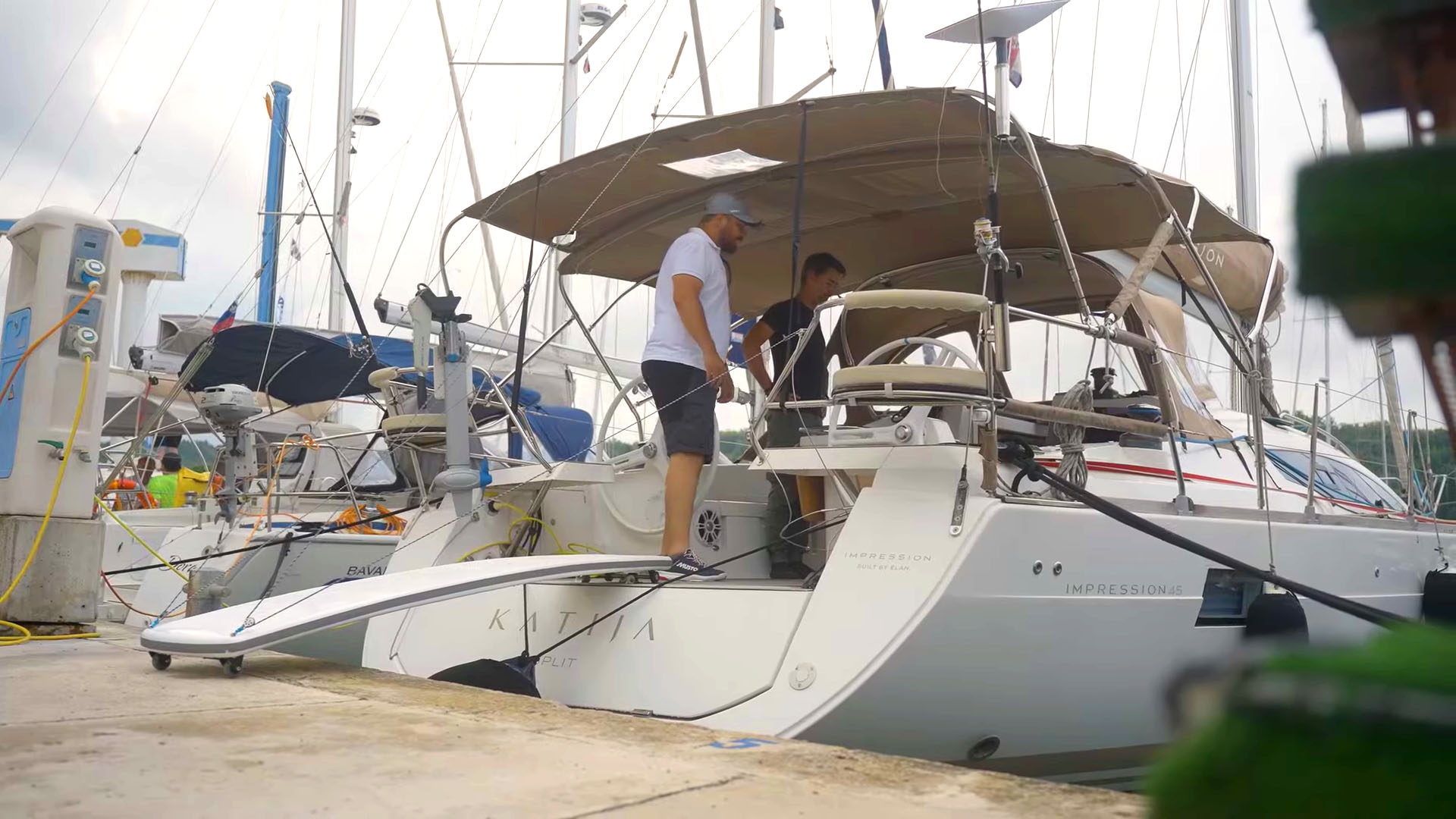 Sailing into the Infinite

Mick's philosophical approach to sailing combines elements of psychology, activism, and exploration, presenting a model for a holistic and balanced lifestyle. His journey with Katija continues to inspire many, illustrating that the quest for balance, contrast, and understanding can indeed be a fulfilling adventure, where one can reconnect with oneself, help the environment, and explore the endless possibilities that life holds.
This blend of activism, philosophy, and sailing continues to drive Mick forward, expanding his horizons, and illustrating that sailing is not merely about reaching a destination. It is about embracing the wind's direction, experiencing the unplanned, and discovering the unexpected magic along the way.