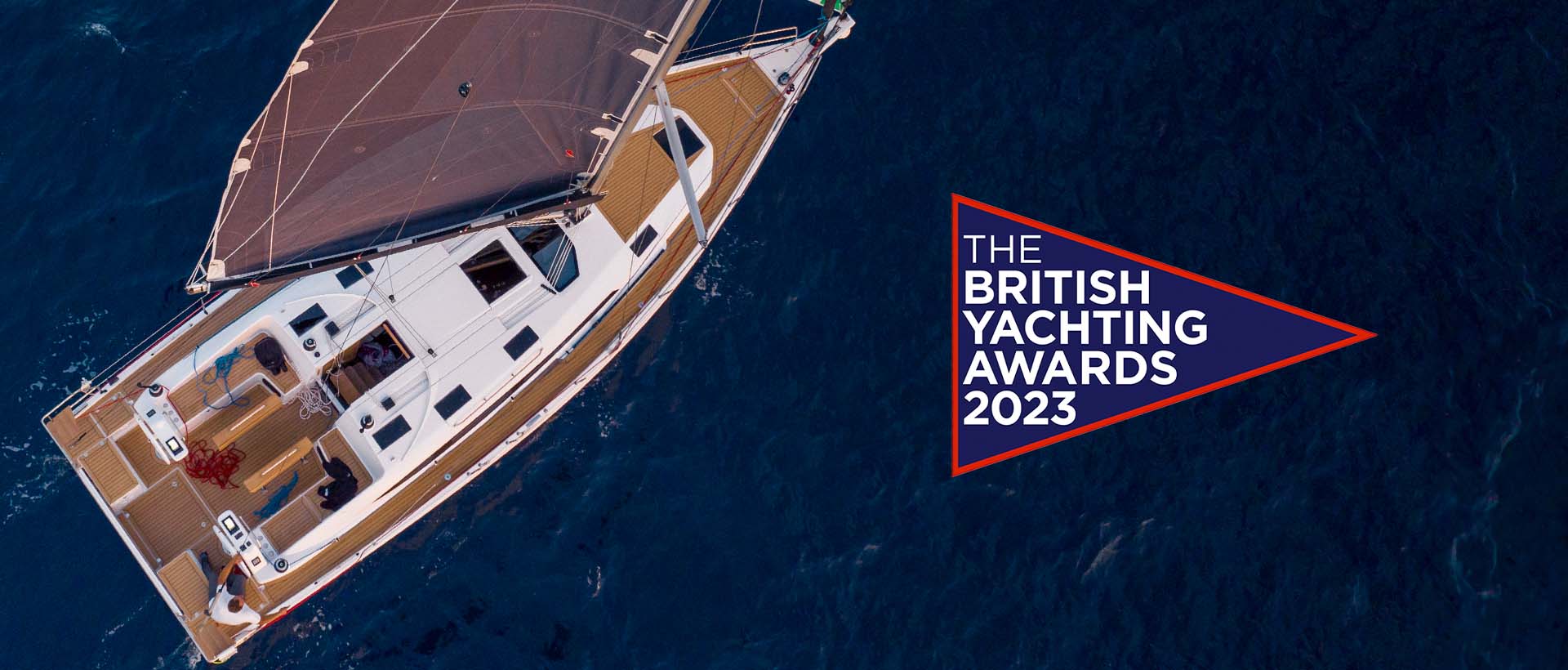 A Star Nominee at the British Yachting Awards
14.11.2023
The British Yachting Awards, organized by the prestigious sailing publication, Sailing Today, and Yachts & Yachting magazine, are a highlight in the yachting calendar. Recognized for honoring excellence and innovation in the sailing world, these awards are a testament to the industry's ongoing evolution and the contributions of various stakeholders. This year, the spotlight shines on the Elan Impression 43, a new family cruiser yacht from Elan, marking its presence as a remarkable contender in the Cruising Yacht of the Year category.
The Elan Impression 43 stands out for its unique blend of comfort, style, and ease of sail. Designed by the renowned Humphries Yacht Design, it challenges conventional yacht design while offering a perfect balance for family cruising and fast sailing. The yacht boasts a modern, sleek exterior and a spacious, well-appointed interior, making it ideal for both short coastal trips and longer passages. With features like twin rudders for improved handling, a modern hull for more sailing fun, a spacious cockpit for gatherings, and a customizable layout, the Elan Impression 43 appeals to both seasoned sailors and those new to yachting.
Reflecting on the nomination, Elan Yachts director, Marko Škrbin, expressed his gratitude:
"We are deeply honored by this nomination. It acknowledges our team's dedication to innovation and our commitment to creating yachts that are not just vessels, but experiences on water. The Elan Impression 43 is a culmination of our vision to blend adventure with comfort, and being recognized at the British Yachting Awards is a significant milestone for the yacht."
The Elan Impression 43's nomination for the British Yachting Awards is just one of its many accolades. It has also been recognized in SAIL's Top 10 Boats, nominated for Cruising World's Boat of the Year 2023, is a contender for the European Yacht of the Year 2024, and has won the Big See Design of the Year award. These nominations and awards highlight the Elan Impression 43's impact and its place as a leading yacht in the modern boating world, appealing to a wide range of sailing enthusiasts.