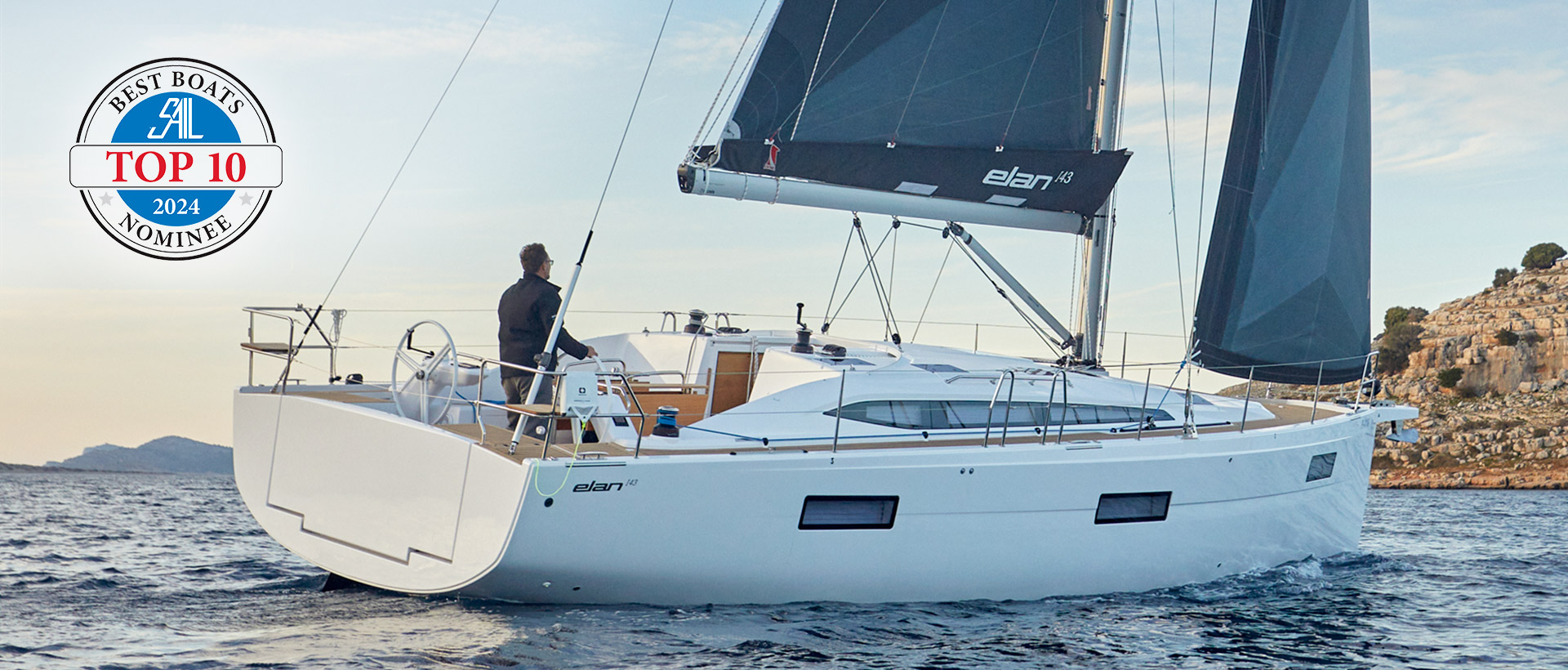 Elan Impression 43 Grabs a Coveted Spot as SAIL Magazine's "Top 10 Best Boats" Nominee
21.09.2023
SAIL Magazine, a leading magazine in the United State's nautical industry, has conferred the distinguished title of "Top 10 Best Boats Nominee" upon our new yacht, the Elan Impression 43. This renowned accolade by SAIL Magazine is particularly significant, recognizing the yacht's practical features and superior design in the realm of nautical engineering and craftsmanship.
Overall, we can expect the Impression 43 to earn a reputation for being a "sailor's sailboat," so to speak—smart and well-considered from the layout down to the details. -SAIL editors
We are profoundly honored by this recognition, which beautifully complements Yacht's recent prestigious nomination for the European Yacht of the Year 2024 award.
The Elan Impression 43 is a quintessential representation of a modern family cruiser, mesmerizing the marine aficionados sophisticated design, a creation of the iconic Pininfarina. The new hull design, meticulously formulated by Humphreys Yacht Design, promises exciting sailing performance among family cruisers as well as comfortable sailing on longer passages.
This yacht is a harmonious blend of functionality, comfort, and optimal sailing dynamics, showcasing the essence of modern cruising adaptability. It ensures an unparalleled sailing experience, embodying a perfect balance between enjoyable family cruising and exciting sailing experience.