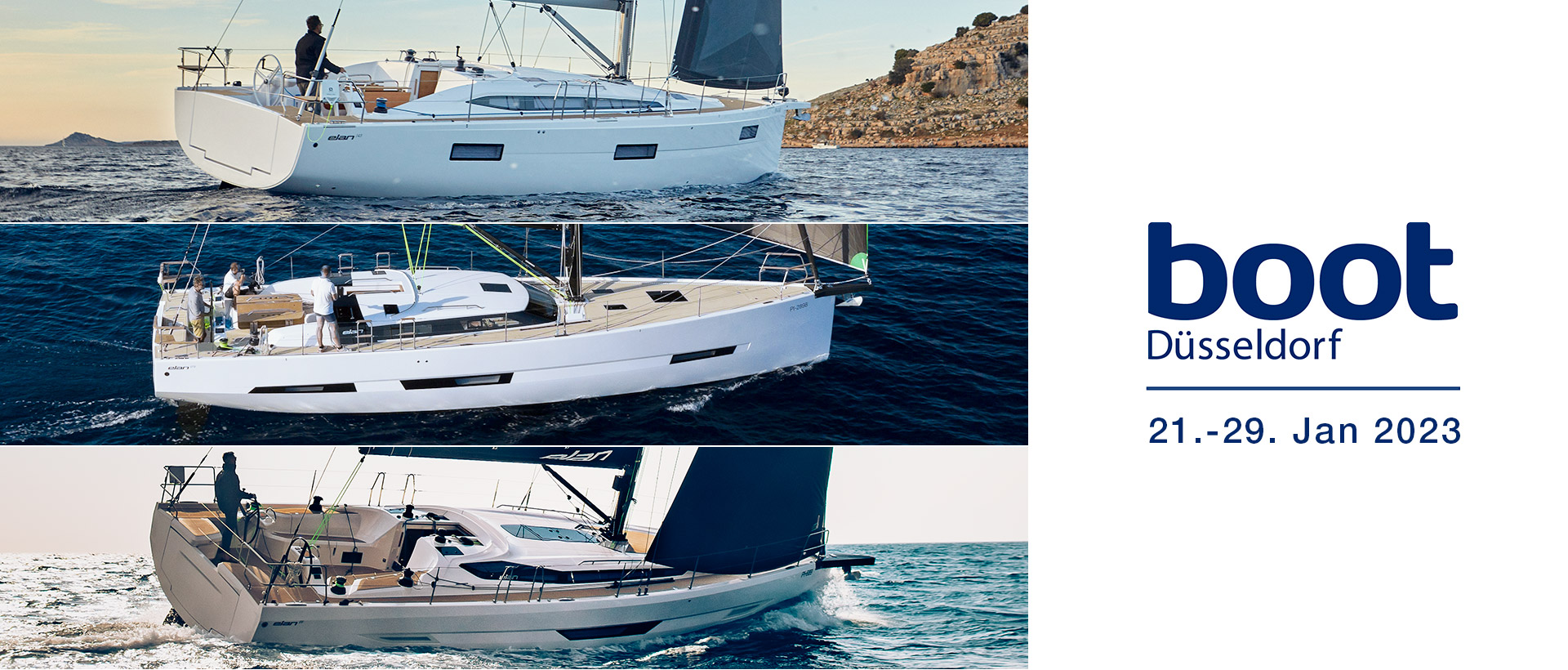 Why You Shouldn't Miss Elan Yacht's Booth at Boot Dusseldorf 2023
Elan will bring three of their newest, top-of-the-line yachts to the show, covering everything from luxury, family sailing and performance cruising.
22.12.2022
The Show
If you're in the market for a new sailing yacht or just interested in what's new in the sailing world, experiencing our booth at Boot Dusseldorf (Hall 16, Booth 57) this year is a must. Our new, highly anticipated family cruiser, the Impression 43, will have its world premiere there, so you'll be one of the first people to hop on board. Furthermore, the multiple award-winning performance cruiser, the 47' Elan E6, will be there as well. Rounding up their exhibition will be the luxurious Elan GT6, their speedy luxury cruiser that won't leave you coldhearted. Virtual tours of other Elan yachts will also be possible through an easy-to-use 360 interface. 

VIP Viewing
We all know booths at Boot Dusseldorf can get quite busy, as some people wait for hours for their chance to hop aboard the more popular yachts. Therefore, Elan is offering VIP viewing registration for a limited amount of time slots. If you're considering buying, you can register for a VIP viewing and skip the queue through this link:
https://landing.elan-yachts.com/shows-events/boot-dusseldorf2023
Let's learn more about the GT6
Despite it being launched in 2020, Elan GT6 (49 feet) will make it's Boot Dusseldorf debut. The yacht is unique, to say the least, as it's the only yacht in this size and class to feature a flush deck. Achieving it in this size, without limiting standing height in the master cabin, is a glorious feat of engineering, and gives the yacht a unique, sporty look. Because of this, as well as the yacht's Grand Turismo philosophy, it was dubbed the "mini superyacht". It's a great-performing yet easy-to-sail yacht dedicated to luxury and style. The styling of the yacht was done by the famous Studio F. A. Porsche and naval architecture by Humphreys Yacht Design.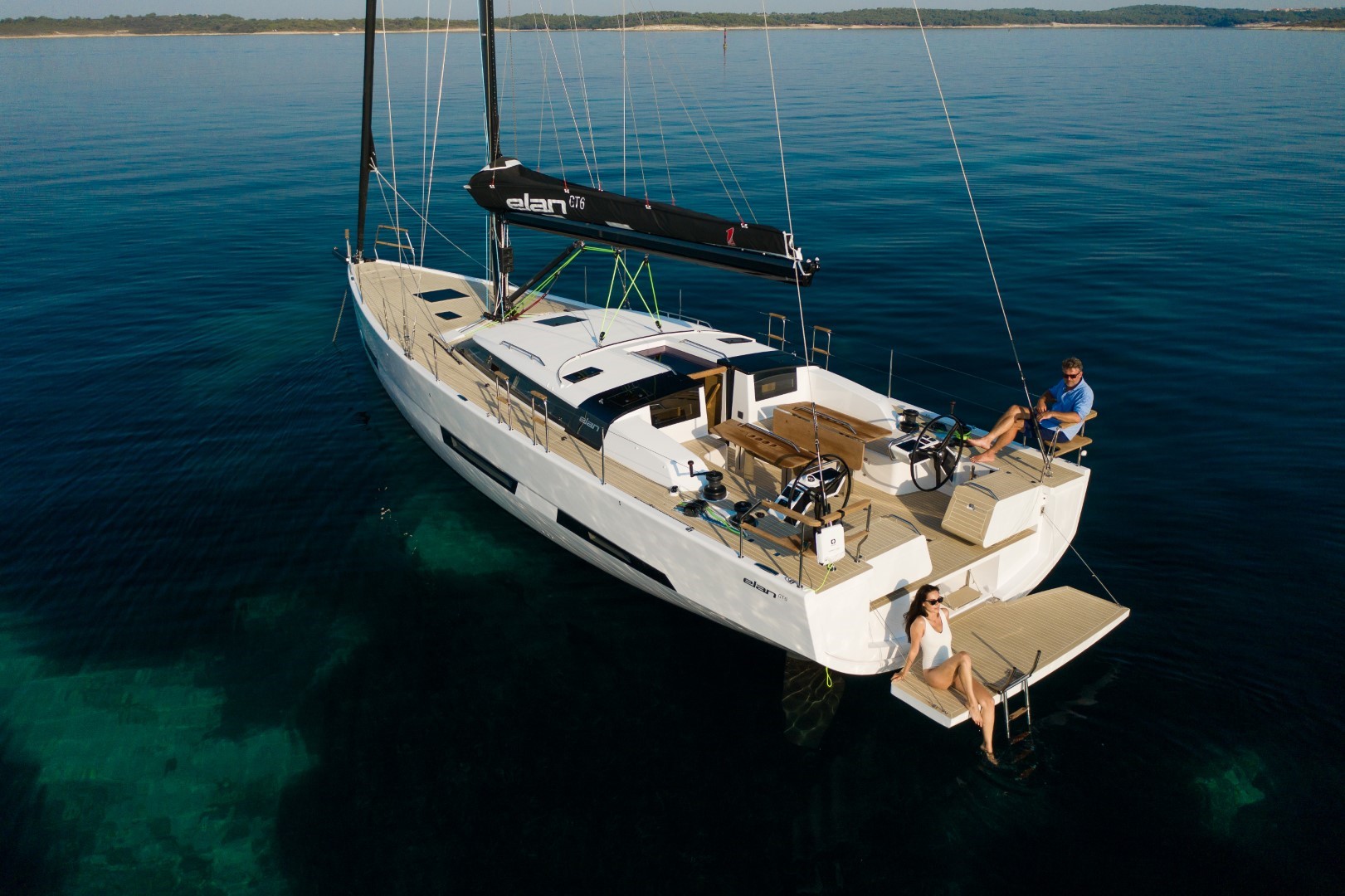 Need for speed? Check out the E6!
The next gem to be exhibited at the Elan Yachts booth is the 47-foot-long, recently released Elan E6; which is Elan's new flagship in the performance-focused E-Line. It is one of the lightest, fully fitted performance cruisers of this type in the market. Meant to be tamed by an experienced skipper and a competent crew, but also enjoyed like a cruiser, with all amenities and comfort one might expect. The yacht is built with best-on-the-market 3D vacuum infusion lamination technology and a next-generation laminate plan calculated by leaders in the world of composites, Gurit. Its beautifully aggressive yet elegant styling was perfected by the legendary design studio Pininfarina and naval architecture was done by Humphreys Yacht Design.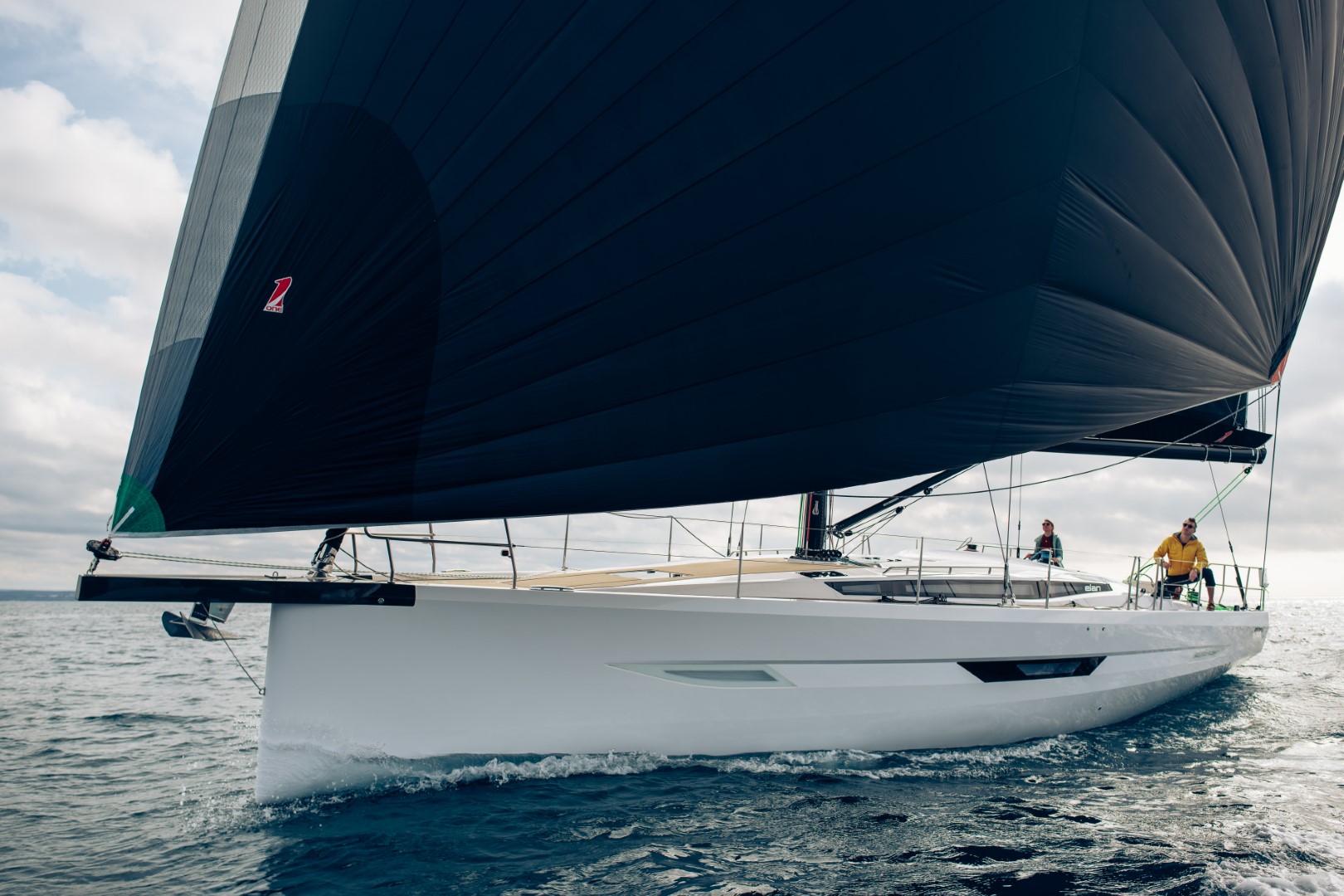 World Premiere: Cruisers will want to see this one…
Elan's newest yacht, the Elan Impression 43 is a pure cruiser. Sporting a new modern hull, beautiful design, and high-end craftsmanship, this is the yacht to consider for cruising families. Wide and spacious, this modern 43-footer can be loaded with a wealth of equipment, is easy to sail, and is safe, stable, and sleek. Elan again collaborated with Pininfarina when it comes to the styling of the yacht, which resulted in a beautiful and ergonomic environment. Humphreys Yacht Design created its soft chine hull, and a cruising sail plan. The yacht's naval architecture is optimized for short-handed sailing, which still gets good performance in low wind, but will also be still easily managed in harsher conditions. The yachts' build quality and Elan's dedication to boutique-like craftsmanship ensure a durable, easy-to-maintain cruiser with great value retention, ahead of cruisers in the same category. A must-see!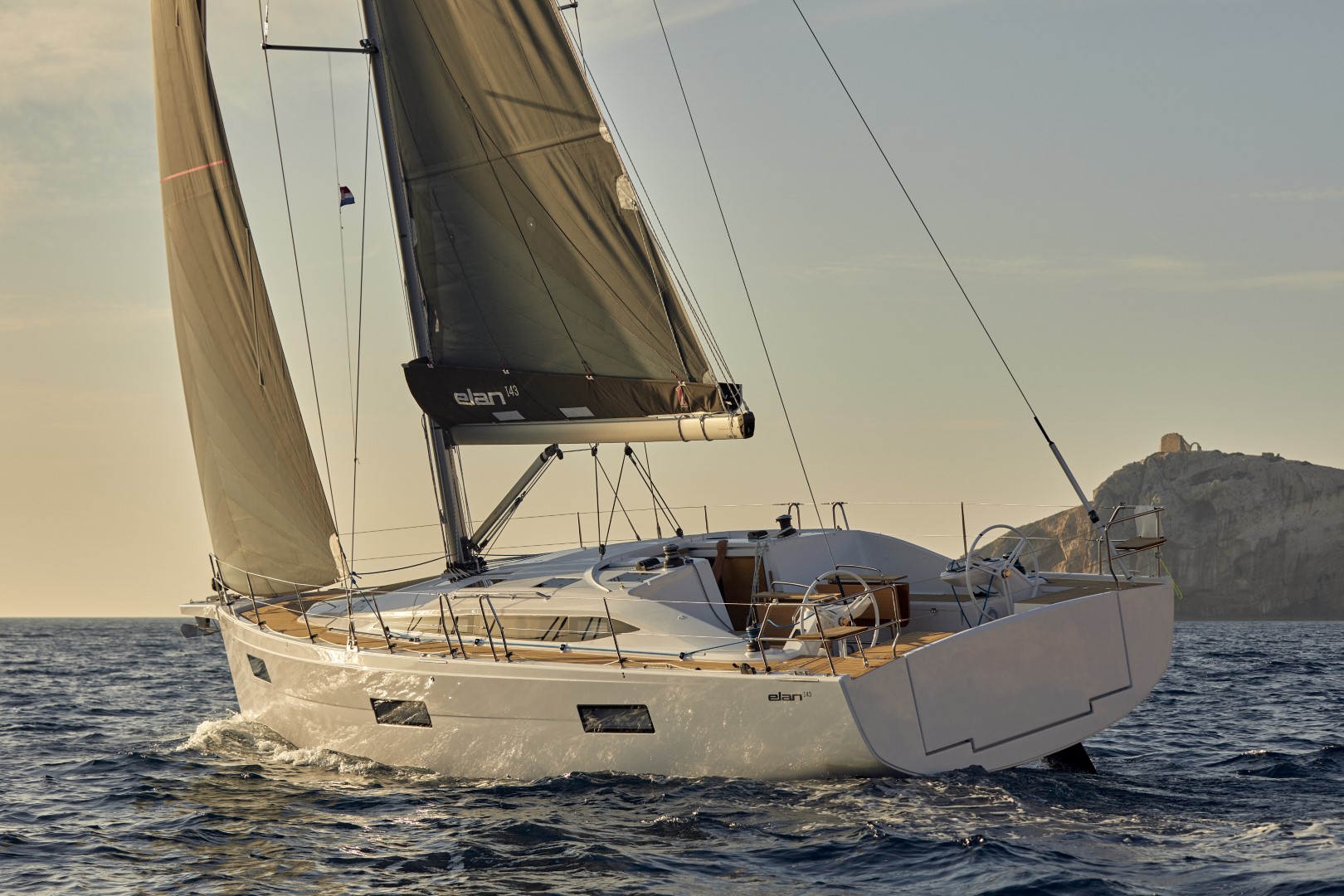 Get in Touch
Reserve a VIP viewing here: 
Get in touch with an Elan dealer in your area 
Elan Technology